What's good everyone? We're back – with 2012's worth of highly acclaimed, yet heavily slept-on and underrated releases. While 2010 and 2011 were damn good years, 2012 became the best year of the new decade up til then.
Along with more known albums such as Kendrick Lamar's major label classic debut, good kid, M.A.A.D. City, Nas' incredible Life Is Good,  Big K.R.I.T.'s major label debut, Live From The Underground, and the major label debut of now defunct supergroup Slaughterhouse, welcome to: Our House, there were quite a number of other projects that were every bit as knocking and impactful, but that didn't get the just due they deserved. 2012 was truly a hell of a year. With that said, let's get started.
15. El-P - Cancer 4 Cure
Production: artist, Nick Diamonds, others. The genius behind underground revolutionaries Company Flow, as well as the creative force behind Cannibal Ox, returned with his first album in five years with Cancer 4 Cure. Most known for his menacing I'll Sleep When You're Dead and the landmark underground debut, Fantastic Damage, El-P struck with the same conspiracy theoretic talk that has earned him among the most intelligent and thought-provoking emcees around. Not to mention his innovative production style that has garnered him rightful acclaim over the years, especially his later work with Killer Mike as Run The Jewels. Although a little different sounding in overall texture, with this album El-P reached another level of unconventional Hip Hop.
14. Action Bronson & The Alchemist - Rare Chandeliers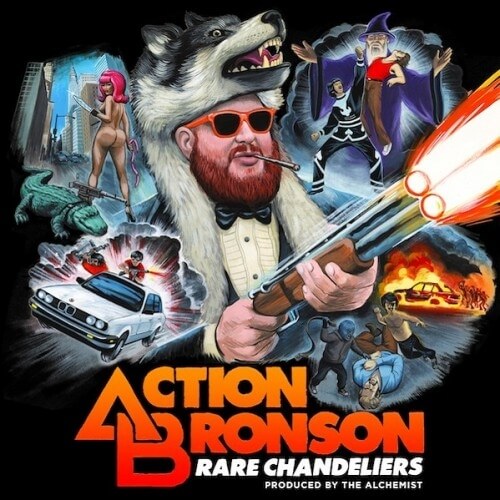 Production: The Alchemist. The charming chef from Queens had been blazing the underground with mixtapes such as Bon Appetit…Bitch and Blue Chips, not to mention his debut full-length album, Dr. Lecter, and his Well Done collabo album with Statik Selektah, before he blew up with his major label debut Mr. Wonderful in 2015.
For Rare Chandeliers, he teamed with producer extraordinaire The Alchemist, to spit dope lyrics over some of the grimiest yet melodic Alchemist production to date. Along with guests such as Evidence, Styles P, and the late Sean Price, Bronson delivered the goods served on a platter.
13. Brother Ali - Mourning In America & Dreaming In Color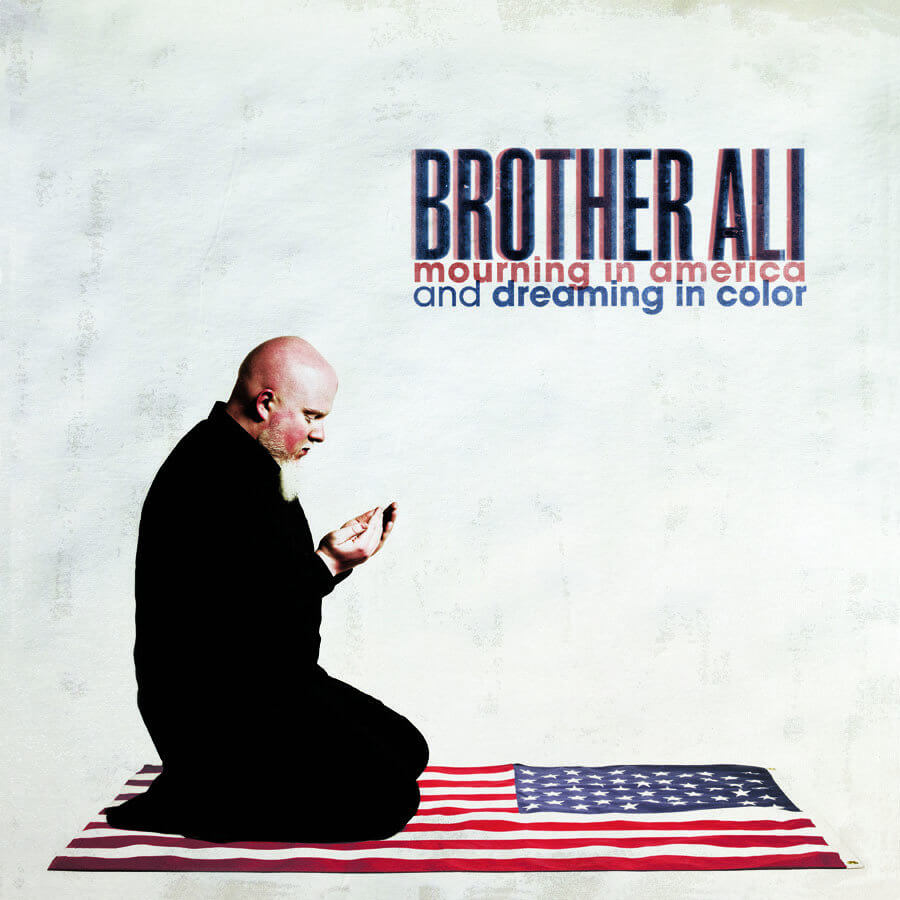 Production: Jake One. One of the most important fixtures in all of Hip Hop is Brother Ali. Besides crafting some of most amazing albums in Hip Hop, Ali is above all else real and highly woke. Continuing to shake up the game with his brand of political and social commentary, he dropped Mourning In America & Dreaming In Color.  The album, solely crafted by Seattle beatknocker Jake One, turned out to be as flammable and controversial as anything we had ever heard from Ali.
12. Ab-Soul - Control System
Production: Sounwave, Willie B, Dave Free, Curtiss King, Tae Beast, others. TDE's stoned thinker, Ab-Soul, had just delivered his excellent debut, Longterm Mentality, in 2011 on which he showed his above average rhyming abilities and storytelling. He took it to another level with his fantastic follow-up, Control System.
Mostly touching on subjects dealing with control in some sort of capacity (thus the title), it's also painfully personal, as the simply heartbreaking "The Book Of Soul" demonstrates, a song mostly centered around the death of his girlfriend, fellow TDE artist Alori Joh. Soul is straight MENSA with this release and he shows that he knows how balance his intuition and intelligence with his pain in amazing detail.
11. Killer Mike - R.A.P. Music
Production: El-P. Killer Mike is a philanthropist, motivational speaker, and one of the hardest emcees out. Already known for previously acclaimed work such as I Pledge Allegiance 2 The Grind and Pl3dge, he dropped THE solo album of his career with R.A.P. Music, which also served as a precursor to his now landmark collaborations with El-P as Run The Jewels. Revolutionary and in-your-face, this was the south's version of AmeriKKKa's Most Wanted and it is still revered as Killer Mike's (solo) magnum opus to this day.
10. Sean Price - Mic Tyson
Production: The Alchemist, 9th Wonder, Khrysis, Evidence, Babu, others. The late Sean P was one of the most ferocious emcees to come from NY.  This Boot Camp Click member and half of the ominous duo Heltah Skeltah had already been known for putting in serious solo work with excellent releases such as Monkey Barz and Jesus Price Supastar.
With his third full-length album, Mic Tyson, he stepped up his bars even more over some thumping production the entire album. Although not quite the four alarm blaze Jesus Price was, this was every bit as rugged and no holds barred, and stands as one of his truly blistering efforts. Long live P!
9. Big K.R.I.T. - 4eva N A Day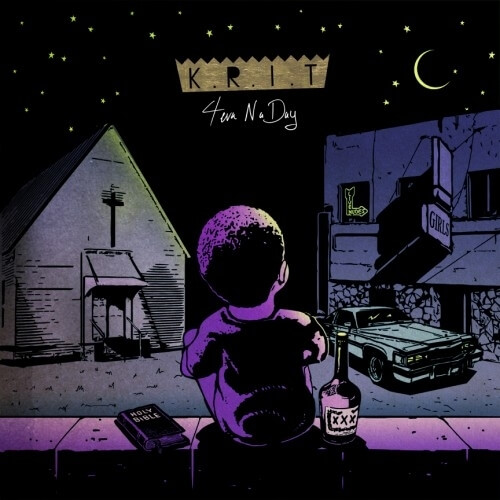 Production: artist. The growing phenomenon that was Big K.R.I.T. was continuing to bubble by the year and by the project at this time. In 2012, he dropped 4eva N A Day, which followed other critical darlings Return Of 4eva and K.R.I.T. Wuz Here. Soulful production with honest, personal rhymes are what defines K.R.I.T. and this excellent effort was just another example. This mixtape contained little to no filter and made sure he was starting his rise to stardom.
8. The Alchemist - Russian Roulette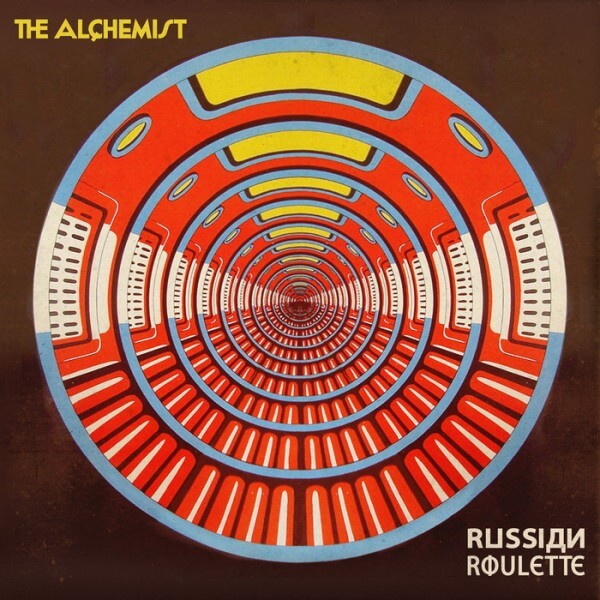 Production: artist. When you hear an Alchemist beat, you can always expect heat and fire, as his form of cleverly crafted melodies and prodigious usage of samples make him part of the elite of Hip Hop producers. In 2012, he dropped the conceptual Russian Roulette, which was covered with tons of samples from Russian songs and excerpts. With Russian Roulette, this mad scientist dropped an unorthodox, yet knocking, effort.
7. Skyzoo - A Dream Deferred
Production: !llmind, 9th Wonder, Jahlil Beats, Black Milk, Focus, DJ Khalyl, others. One emcee that has to be considered among the most consistent and prolific emcees of the decade is Skyzoo. The Brooklyn-bred spitter is highly respected due to his verbal daggers mixed with his insight and introspection of the world as a whole.
His prior full-lengths of The Salvation and especially the THUMPING collab project with producer !llmind, Live From The Tape Deck, were fine examples of his incredible talent. With A Dream Deferred, he goes back to his Brooklyn roots and takes us through his childhood dreams of wanting to be an emcee and all of its ups and downs. This is top to bottom a darling of an album and Sky continued to show why he is such an acclaimed artist.
6. Murs & 9th Wonder - The Final Adventure
Production: 9th Wonder. Murs & Grammy Award-winning producer 9th Wonder have been compared to the likes of other emcee/producer duos such as Pete Rock & CL Smooth and Show & AG. Many have argued that the majority of Murs' best work has come courtesy of his work with 9th. Beginning with the epic Murs 3:16…The 9th Edition, the two have crafted some magical releases, and they decided to close the book with the excellent The Final Adventure.
5. Bumpy Knuckles & DJ Premier - KoleXXXion
Production: DJ Premier. The saying is "One man's trash is another man's treasure". This saying holds especially true with KoleXXXion, the collaborative effort between veteran NY emcee Bumpy Knuckles and the almighty DJ Premier. This was an effort that was filled with Preemo beats that were turned down by various emcees and ended up being used by Bumpy. One listen to this album will make you think, "why would anyone turn down beats like this?" as Bumpy blistered them and made this album like his power-packed right hand.
4. Joey Bada$$ - 1999
Production: MF DOOM, J Dilla, Statik Selektah, Chuck Strangers, Lewis Parker, Lord Finesse, others. The rise of Pro Era started with its most known and notable star, Joey Bada$$. The young Brooklynite dropped his mixtape 1999 to immediate acclaim, as it was a fantastic throwback to the 90s. The sound and aura of this effort was so mid to late nineties NYC – and with production from DOOM, Dilla, Lord Finnesse, and Statik Selektah, it's not hard to understand why. Praised for bringing back a sound beyond his teenage years, this was the essence of great things to come for Badmon and the Pro Era crew.
3. Rapsody - The Idea Of Beautiful
Production: 9th Wonder, Khrysis, Eric G, AMP. Before she was a Grammy nominated emcee, this Snow Hill, NC native was still an underground spitter making a hell of a lot of noise among her peers. Down with 9th Wonder and his Soul Council collective, Rapsody dropped her first full-length studio album with The Idea Of Beautiful – still bringing the same confidence and ferocity previously displayed on projects like Thank H.E.R. Later and Return Of The B-Girl.
Honest and personal, Ms. Evans lays it out for you to digest tackling issues mostly relating to the average everyday woman, much less being a woman in the Hip Hop game. We saw greatness here, and things would only get better.
2. Roc Marciano - Reloaded
Production: artist, The Alchemist, Q-Tip, The Druids. Long Island's Roc Marciano is gritty NYC Hip Hop at its finest. Displaying a ruggedness not seen since the nineties with his insane debut album Marcberg, he continued with his equally menacing, Reloaded. Reloaded took the formula that made Marcberg such an animal album and made it even darker and every bit as cohesive.
1. Apollo Brown & O.C. - Trophies
Production: Apollo Brown. Longtime NYC veteran, D.I.T.C.'s own O.C. has been known as a definite emcee and a damn talented one at that. Dropping an underappreciated classic in Word…Life in '94 and a hell of a follow-up with '96's Jewelz, O.C. can deliver excellent Hip Hop. However, it had a minute since we heard Omar Credle at his Smoke & Mirrors best. Enter Trophies, a collaborative effort with insane Detroit beatmaker Apollo Brown.
Trophies is easily his best effort since Jewelz. O.C. sounds almost flawless over every single track presented. This album served as a hallmark within this era for O.C. and it let people know that Apollo Brown officially had arrived.
Honorable Mentions
ScHoolboy Q – Habits & Contradictions
Oddisee – People Hear What They Wanna Hear
Death Grips – The Money Store
Aesop Rock – Skelethon
Gangrene – Vodka & Ayahuasca
Apollo Brown & Guilty Simpson – Dice Game
Oh No – OhNoMite
Ghostface Killah & Sheek Louch – WU-Block
Obie Trice – Bottom's Up
Freeway – Diamond In The Ruff
Homeboy Sandman – First Of A Living Breed
MHz- MHz Legacy
Big Boi- Vicious Lies & Dangerous Rumors