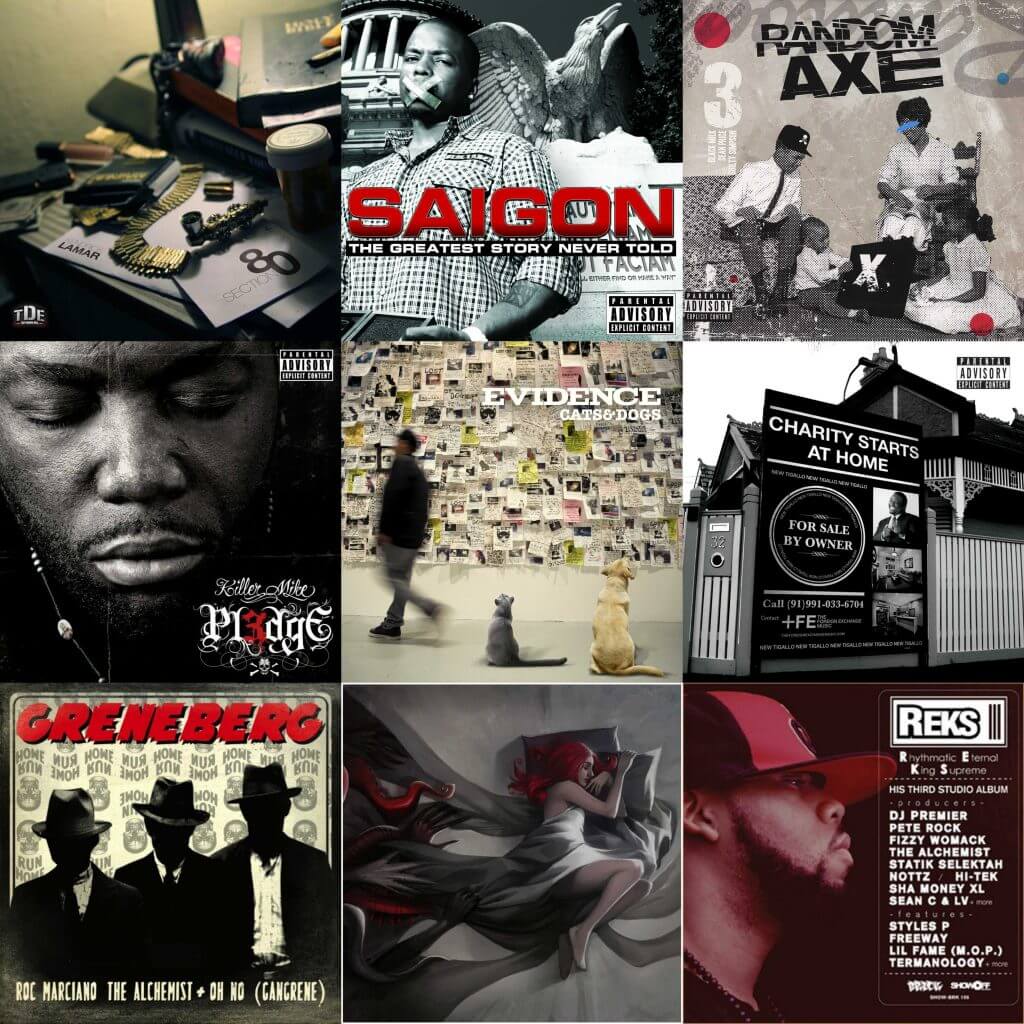 After the simply crazy response towards my most recent posting of the underrated albums of 2010 (good looking out folks), it was a must to continue with listing the great underrated efforts throughout his decade. We will now focus on the year 2011, which was dominated by the Jay-Z & Kanye collab album, Watch The Throne, Drake's monstrous sophomore effort, Take Care, and the incomparable Beastie Boys who dropped a fantastic release with Hot Sauce Committee Pt. 2. There were other albums however that went dramatically under the radar – albums should've gotten just as much praise, if not more. With that being said, let's get into it shall we?
15. Black Milk & Danny Brown - Black & Brown EP
Production: Black Milk. Two of the D's finest – Black Milk and the ever eccentric yet crazy dope Danny Brown – got together for a potent EP. Their effort, the appropriately entitled Black & Brown, highlighted the production talents of Milk and the microphone abilities of Brown, even though Milk himself spits very decent bars himself here as well. Best believe the D was uber-proud of two of its finest artists with this one. A full-length one day perhaps?
14. Pharoahe Monch - W.A.R. (We Are Renegades)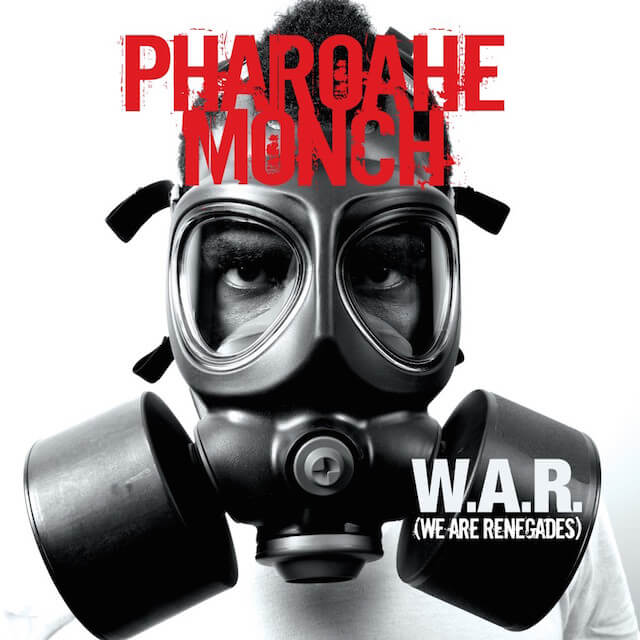 Production: artist, Exile, Marco Polo, Diamond, others. One of Hip Hop's most criminally under-appreciated emcees is Queens' lyrical god Pharoahe Monch. Since his days with Prince Po as Organized Konfusion, it was clear Monch was a rare giant among many ants. With his third album, W.A.R., he goes into social and political mode and mixes in bits of harsh personal realism to make the listener know he's in the struggle himself. From the simply incredible opener "Evolve" to the Jill Scott-assisted "Still Standing", Monch pulls no punches in wanting to see change.
13. Danny Brown - XXX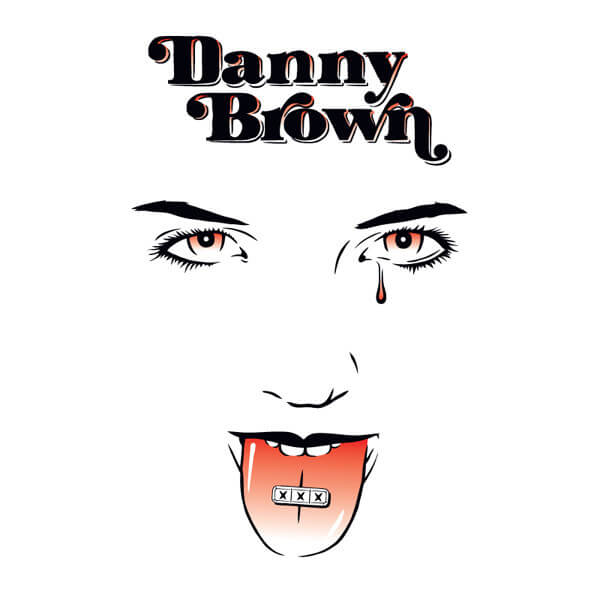 Production: Frank Dukes, Quelle Chris, Nick Speed, House SHoes, others. The quirky Danny Brown is fascinating for his rock star appeal, his drugged-out, filthy vocabulary, and his overall fantastic talent. His album XXX offered a blistering mix of maintaining his Detroit roots and letting people know he was a star is on his way to be part of your consciousness, whether you liked it or not. This was blow-for-blow his best effort up until his amazing Atrocity Exhibition album of 2016 – and it showed us Brown had the potential to be among the elite of Hip Hop.
12. Action Bronson - Dr. Lecter
Production: Tommy Mas. Everyone's favorite emcee-chef, Action Bronson, debuted with the rather dope Dr. Lecter. Complete with intriguing production from Tommy Mas, Bronson serves us plates of witty yet unfiltered lyricism on strong cuts like "Larry Czonka" and "The Madness" and we get a glimpse of a character that would end up becoming one of Hip Hop's most promising talents.
11. Tech N9ne - All 6's & 7's
Production: J.U.S.T.I.C.E. League, B.O.B., Willpower, others. One of the true innovators of the machine-gun triple-time flow has always been the legendary Tech N9ne. The man responsible for groundbreaking albums like AngHellic and  Absolute Power delivered all on cylinders with his eleventh album, All 6's & 7's. Over varied production that mixed laid-back with menacing, Kansas City's favorite emcee effortlessly slices through each cut alongside multiple guests. It is also the home of one of the most frenzied Hip Hop posse cuts ever known in "Worldwide Choppas" with fellow machine gun spitters such as Busta Rhymes, Yelawolf, and Twista. This is among the best efforts from one of the men that first made it cool to be an indie artist.
10. Pac Div - The Div
Production: Like, DJ Dahi, Swiff D, No I.D., others. The west coast tandem of Like, Beyoung, Mibbs, and producer Swiff D comprise of Pac Div, and this is one click that has been sorely slept on for some time. After the majors didn't work, they went the indie route, and boy are we glad they did. Their album The Div is a very enjoyable collection of cuts reminiscent of fellow west coast zeniths like '93 Til Infinity and LabCabinCalifornia. Best understand, Pac Div is a group that deserves a lot more shine and this album serves as exhibit A.
9. Reks - R.E.K.S.
Production: Statik Selektah, DJ Premier, The Alchemist, Pete Rock, Hi- Tek, Nottz, Sean C & LV, others. Lawrence, Massachusetts' Reks is what one would call an emcee's emcee. No gimmicks, no frills, no fluff. Just in-your-face rhymes presented with a survival approach to the game. Already known for his verbal tactics locally, it was his Rhythmatic Eternal King Supreme album that started putting more eyes on this rhyme slayer, especially with the all-star lineup of producers. This was a silent bomb that should've had more people feel the explosion.
8. Cunninlynguists - Oneirology
Production: Kno. Arguably the most acclaimed underground group to emerge from the south over nearly two decades has been Cunninlynguists. The trio of Natti, Deacon and emcee/DJ/producer Kno has delivered some rather fantastic releases during their run, especially A Piece Of Strange, which was one of the most acclaimed albums of the 00's. They came through 2011 with a rather fascinating effort in Oneirology. Much like The Roots' album Phrenology was a study of the brain, this album was a study of dreams. A ethereal experience at times thanks to Kno's cinematic soundscapes, the trio presented an album that still stands among their best work.
7. Greneberg - Greneberg EP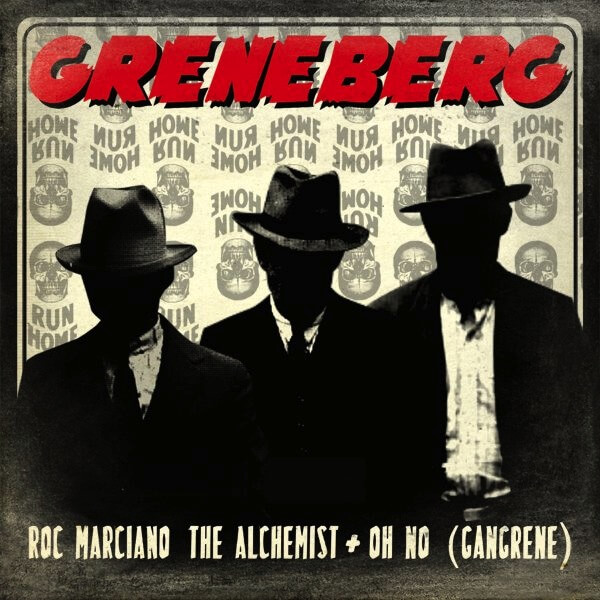 Production: artist. Two acts from opposite sides of the country came together to become Greneberg. Roc Marciano and the duo of Oh No and The Alchemist of Gangrene put out their self-titled EP – and it offered exactly the dirty, grimy music one would expect from this surprise project. Although this was only a six-track effort, all six tracks were as gritty as anything you would hear in 2011. If you were a fan of Marciano, or of Gangrene, no doubt this EP was your banger all year long.
6. Phonte - Charity Starts At Home
Production: 9th Wonder, Khrysis, Swiff D, S1, others.  Little Brother and Foreign Exchange member Phonte Coleman has been a major voice in NC Hip Hop scene since the early millennium. Among the most underrated emcees active, Phonte finally dropped his eagerly-anticipated debut solo album, Charity Starts At Home. We all have been accustomed to the soulful sounds and honest rhymes of Te, and this album was no different. Although guests such as Big K.R.I.T., Elzhi, and Pharoahe Monch contributed greatly to the project, Charity Starts At Home was all about Phonte, and this was yet another incredible piece of work from a highly talented artist.
5. Evidence - Cats & Dogs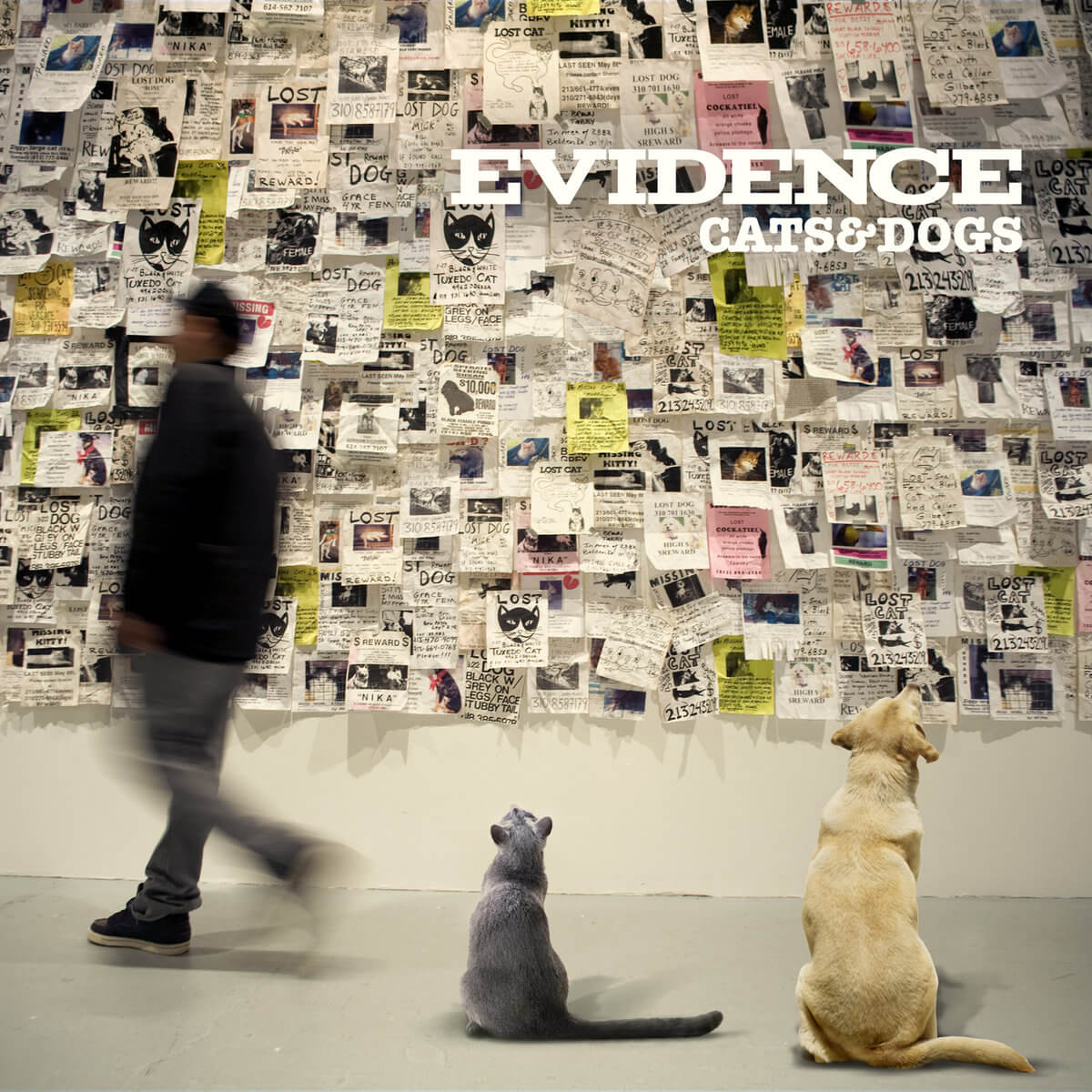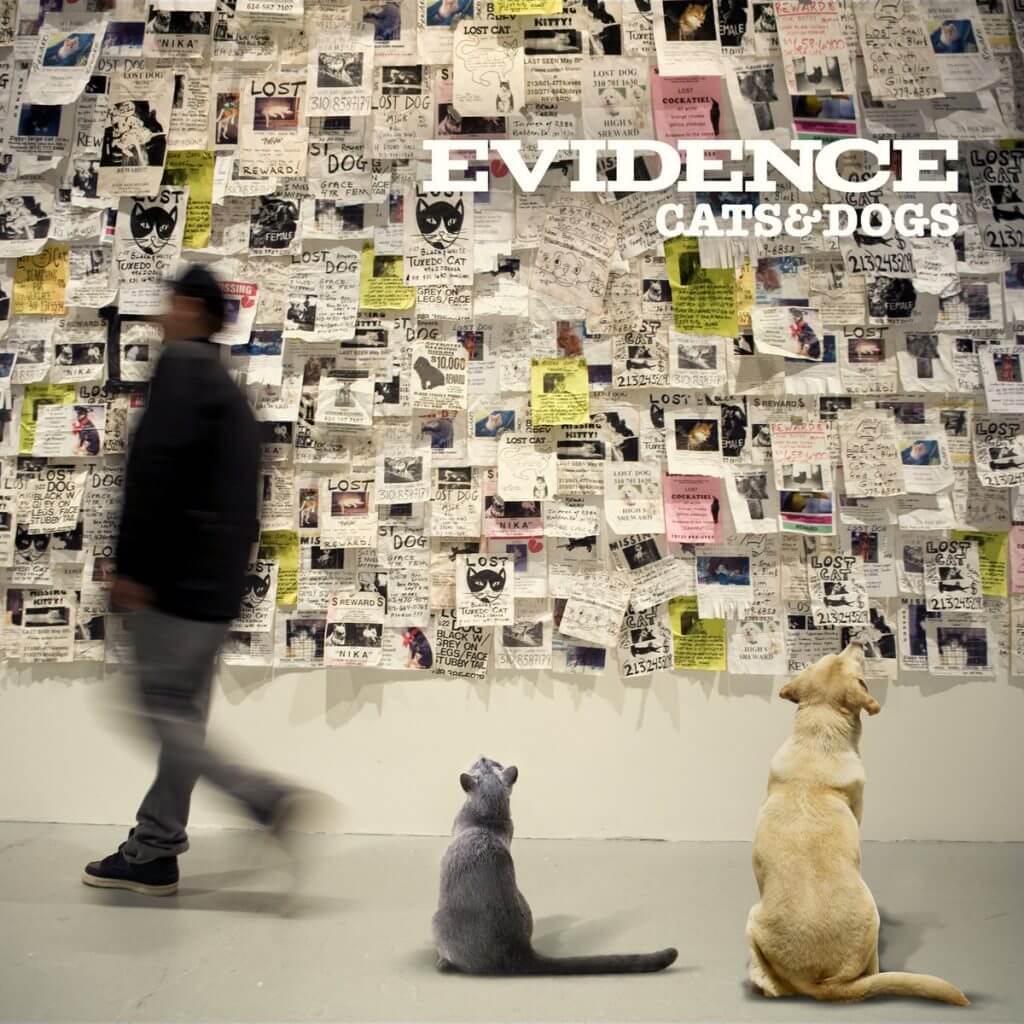 Production: artist, The Alchemist, DJ Premier, Statik Selektah, DJ Babu, Rahki, Khrysis, others. Evidence, one third of the seminal Hip Hop act Dilated Peoples, was still in heavy rotation from his 2007 blazing debut album The Weatherman LP, and his EP The Layover. He dropped his third overall project Cats & Dogs to more acclaim. A feel good album for your neighborhood backpacker, Ev continued his momentum as one of the most promising emcees to emanate from the west coast. Slightly more accessible and not quite as dark as Weatherman LP, this was knockout from start to finish.
4. Killer Mike Pl3dge
Production: No I.D., Beat Bullies, Flying Lotus, others. One guy who's career has gotten better and better and better every time you heard him is one-time Outkast affiliate Killer Mike – the ATLien has progressively been getting more and more acclaim per project. His fourth album Pl3dge was the third installment in his Pledge Allegience 2 The Grind series, and this was unquestionably the most thumping of the three. Bringing social commentary and fiery lyrics over fitting production, this album was a great precursor to the equally excellent R.A.P. Music album and his legendary Run The Jewels collab with Company Flow's El-P.
3. Random Axe - Random Axe
Production: Black Milk. Detroit's Black Milk and underground spitter Guilty Simpson got up with Brownsville's late lyrical legend Sean Price to be come Random Axe. We first heard what kind of damage they could do with the single "Monster Babies". From there, this self-titled debut dropped and it was thunderous. This was what a non-skippable album is about, as this album perfectly blended together track for track. Random Axe was such a lyrical rhymefest and Milk provided some of his best boardwork heard to this very day.
2. Saigon - Greatest Story Never Told
Production: Just Blaze, Kanye West, Red Spyda, Buckwild, others. One of the hottest emerging emcees to come out of NYC in the mid 00's was Saigon. Known for his mixtapes such as The Yardfather, Abandon'd Nation, and Warning Shots, he got signed to Atlantic through Just Blaze's Fort Knocks Entertainment to drop his full-length debut, Greatest Story Never Told. Although the Atlantic deal failed, Blaze kept the finished album and let Saigon release it. This debut was absolute FIRE. This was worth the wait and then some. Sai-giddy was spitting intelligent, yet hard as nails, lyrics over some of the best Just Blaze work ever heard. Providing street and social commentary alike, Saigon lost his major label push due to his uncompromising view of his art form and craft, but the result was delivering one of the most formidable debuts in recent memory.
1. Kendrick Lamar - Section.80
Production: Digi-Phonics, Terrace Martin, J. Cole. Before King Kendrick's meteoric ascent into becoming one of the single greatest emcees alive today, he was a highly intriguing poet with a knack for storytelling and imaginative concepts. Already acclaimed for his previous works The Kendrick Lamar EP and Overly Dedicated,  Section.80 took his lyrical gifts to another level. Based off the fictional lives of Tammy and Keisha and their similar yet complex and ambiguous stories, many consider this a true precursor to his major label landmarks, and rightfully so as this is just now getting the full recognition its due.
Honorable Mentions
Joell Ortiz – Free Agent
Curren$y – Weekend At Bernie's
Thurz – L.A. Riots
Shabazz Palaces – Black Up
Elzhi – Elmatic
Big K.R.I.T. – Return Of 4eva
Freddie Gibbs – Cold Day In Hell
ScHoolboy Q – Setbacks
9th Wonder – The Wonder Years
Royce Da 5'9″ – Success Is Certain
The year of 2011 was a very formidable one as you can see. We were seeing the birth of a modern day Hip Hop genius in Kendrick while also seeing emcees form supergroups such as Greneberg and Random Axe to show their cohesiveness as units by delivering scorching projects. 2011 was a rather fun year of Hip Hop and it would only get better.