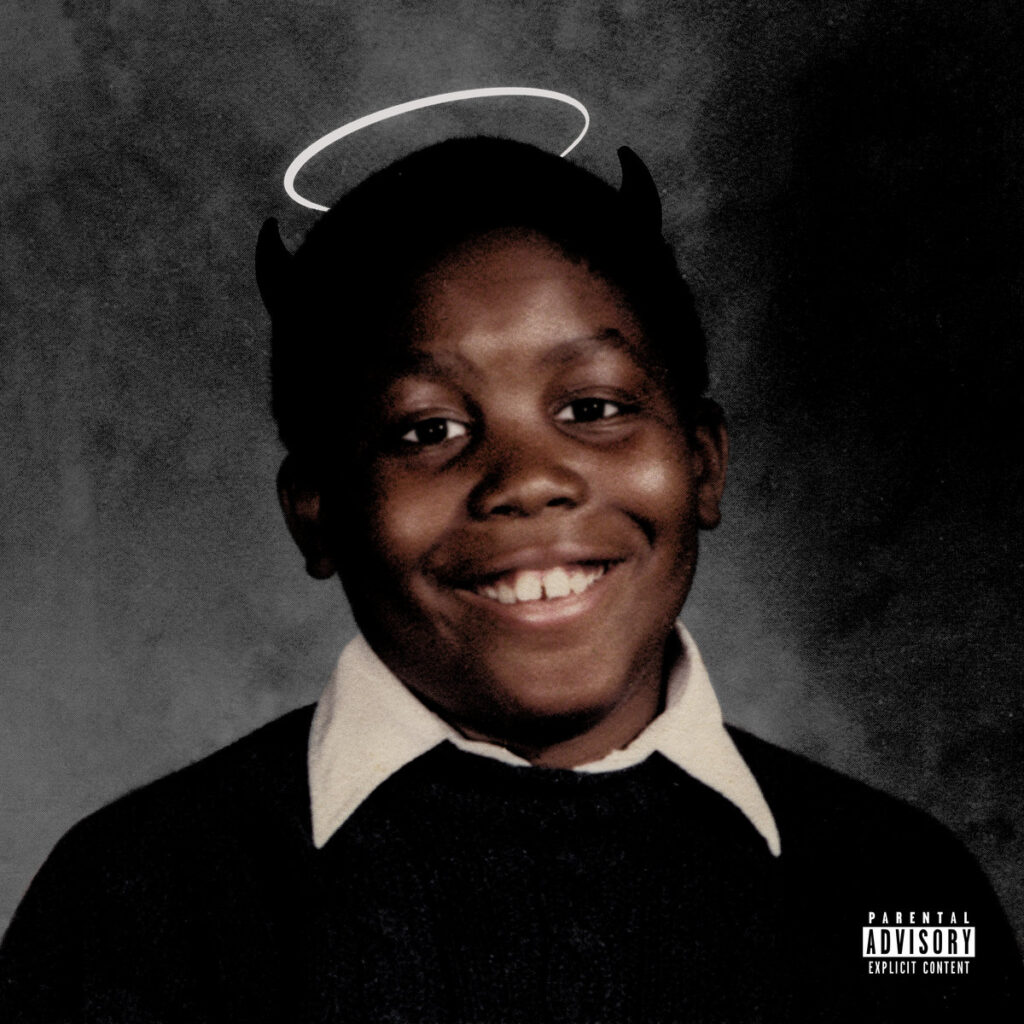 Killer Mike's long-awaited return to the solo scene comes in the form of Michael, a record that solidifies his status as a Hip Hop heavyweight. After an 11-year hiatus, the Atlanta native unveils a musical autobiography that is both touchingly introspective and unapologetically raw.
Michael serves as a testament to Killer Mike's unwavering dedication to his craft. This album is not about chasing chart-topping hits or conforming to the trends of the industry. Instead, it is a bold step back from the spotlight, allowing Killer Mike to bare his soul and share his truth. The album cover alone, featuring a nine-year-old Killer Mike adorned with a halo and devil horns, captures the dichotomy within—an artist who navigates the light and darkness, exploring the complexities of his identity.
Departing from the well-trodden politically fueled path of his collaborative work with El-P as Run the Jewels, Michael dives deep into Killer Mike's roots, paying homage to the vibrant Southern rap scene that shaped him. The influence of gospel, blues, and the spirit of Atlanta reverberates throughout the album, creating a sonic tapestry that is both familiar and refreshing, paying homage to the evocative sounds of '90s Hip Hop and the transformative soul of the '70s that shaped its foundations.
Michael transcends mere nostalgia though. It provides a vantage point that only Killer Mike's present existence can offer, channeling his lived experiences, social consciousness, and unfiltered authenticity. The album boldly merges nostalgia with innovation, capturing the essence of contemporary Atlanta sound with its infectious beats and diverse production, leaning towards the soulful side while seamlessly incorporating elements of boom-bap, trap, and soul. The careful orchestration of choirs, pianos, and organs adds a layer of richness to the album, while Killer Mike's commanding presence on the mic ensures that every word hits with impact.
While Michael may not match the same level of the overall quality or the rage and intensity found in Killer Mike's previous solo masterpiece, R.A.P. Music (2012), it remains a powerful testament to his artistry. His rhymes are as sharp as ever, delivering thought-provoking and personal narratives that resonate deeply. The album's many features are well-placed, effectively blending into the fabric of the project and adding depth to the overall experience, even if the album could have done with a few fewer guests – Young Thug we could have done without for instance. Others shine –  Andre 3000 has the most memorable appearance, of course.
Michael is a testament to Killer Mike's artistic growth and unwavering authenticity. Whether you're a fan of the Run the Jewels albums or Killer Mike's previous solo projects, this album is sure to captivate you. It is a triumphantly reflective and gospel-infused victory lap, that solidifies Killer Mike's place among the Hip Hop greats, reminding us once again why he is one of the best in the game. The album's profound themes, captivating lyricism, and engaging production make it a standout release of 2023. 8/10
Download Michael
Also read: The Best Hip Hop Albums Of 2023