This article is covering what has become a red-hot topic of conversation, especially over the past week. With the epic releases of good kid, M.A.A.D. City, To Pimp A Butterfly, untitled.unmastered, and his brand new opus, DAMN., many have officially placed Kendrick Lamar among the greatest to ever do it. Does this distinction have merit? Let's break this down.
First of all, whenever the subject of the GOAT (Greatest Of All-Time) comes up, it's almost certain to provoke emotion and arguments, especially among passionate, hardcore, diehard Hip Hop fans. When publications, deejays, blog sites, and networks such as BET and MTV have their own greatest ever lists, controversy often emerges, as the topic is highly subjective. Almost universally, the primary names that get brought up as the greatest are Rakim, LL Cool J, Nas, Jay-Z, Biggie, and 2Pac. Others such as Eminem, Big Daddy Kane, Common, and KRS-One have been thrown into the hat as worthwhile contenders just barely underneath that mark (as criminal as that may be). However, in this generation, the conversation becomes even more important, as some millennials are claiming even people such as Drake and Lil' Wayne as GOAT contenders.
Let's get this straight: sales do not… I repeat DO NOT… equate for GOAT status. While it can help in some regards, higher priorities are at play – such as influence, impact, relevancy, consistency, and the ability to put out groundbreaking material. Artists such as Nas, Jay-Z, or 2Pac easily and instantly fit that mold. From today's generation, the main star that now has to be fit into the conversation is Compton emcee and TDE/Aftermath artist Kendrick Lamar.
Since his signing with Aftermath, while still a TDE artist, eyes have been on Kendrick. His first album Section.80 was highly acclaimed for its concept and astute production, highlighting the stories of two young ladies and their struggles of finding acceptance and fulfillment within their drama filled lives.
With his major label debut good kid, M.A.A.D. City, Kendrick presented an exceptional album that told the story of a young man being a product of his surroundings, yet still maintaining a strong personal moral code about himself. It very much was a coming of age story that had him showing that there more to him than just his environment. Over engaging production, good kid, M.A.A.D. City was considered a prodigious effort and an album worthy of classic status. The album ultimately hit double platinum units and was nominated for multiple Grammy Awards. good kid, M.A.A.D. City clearly presented a changing of the guard in Hip Hop, especially from the west coast.
It was in 2015 when history was released. There was an obvious pressure on Kendrick to come just as hard or to outdo his good kid, M.A.A.D. City album. The result was To Pimp A Butterfly, one of the most extraordinary albums in modern history, regardless of genre. To Pimp A Butterfly was a significant shift from the overall boom bap of good kid, M.A.A.D. City, as TPAB's sonic aura was that of jazz, funk, and soul with lush arraignments and live instrumentation.
We ended up seeing a conceptual and character growth of Kendrick, as he had grown up past his Compton streets and had now become a voice for the Black community, while trying to find his own road towards destiny. This road was filled with moral, spiritual, and psychological conflicts, as we observed a young man, though highly flawed and often times confused, realizing his importance to change the world with a survival instinct and fiery inspiration.
The concept of the album consisted of one long poem broken down into different parts and all the stanzas coming together as if he was in a conversation with his hero 2Pac. A complete and unequivocal masterwork, To Pimp A Butterfly became a project of legend. It became bigger than Hip Hop. It was a cultural shifting album. One that was on the level of The Miseducation of Lauryn Hill, It Takes A Nation of Millions To Hold Us Back and Illmatic. Within two major label albums, plus appearances on different projects consisting of artists from Big Sean (who will ever forget his benchmark-defining verse on the remix of "Control") to Beyonce on the ferocious "Freedom", Kendrick was starting to get murmurs of one of the greats already within a two album span. Two albums, people.
It that wasn't enough, thanks to the assistance of LeBron James (apparently a huge Kendrick fan), Top Dawg released a collection of demos and unmastered cuts left off from the To Pimp A Butterfly sessions entitled untitled.unmastered. Although these cuts were not mastered nor completely mixed, these untitled cuts were just as brilliant as rough drafts. Seen as his version of sorts as Nas' Lost Tapes in terms of it being a compilation more so than a full-length album, many had wondered what could've been if these cuts were to be fully done, finished, and properly mixed and mastered. How much more special To Pimp A Butterfly would've been – if that was even possible? Think about that folks. An album filled with unmastered and unmixed cuts was better than the majority of totally finished and mastered full-length albums to emerge in 2016.
Let's fast forward to last Friday, Good Friday 2017. Kendrick dropped his third major label full-length album (fourth if you do want to include untitled.unmastered), DAMN. In a past interview, he had stated that this album was "urgent" and that there would be a heavy emphasis on God on the album. He had also stated in another prior interview that he would keep experimenting with sounds for his third album. Both were apparent with this one. Initially led by the street single "The Heart Pt. 4", a supposed dis towards Drake and/or Big Sean, in which he basically let people know he was back, and back he was.
Within a few weeks, he hit us with the official first single and video "Humble", a surprisingly trap-sounding cut crafted by one of the game's most in-demand and genre-shifting producers, Mike WILL Made It. Nothing deep about this here. It was s*** talking 101, as he tells people to "Be humble, sit down". Although many were nodding their heads along with the thumping production, some hardcore fans that had supreme praise for his use of stripped down, minimalist production choices seen him trade it for down south 808s were a little confused, especially with the rumored tracklisting for the album that looked like another historic album was in the making, with guests such as Q-Tip, Kanye, Andre 3000, and Bilal all over the mysterious yet increasingly exciting project.
Once DAMN. hit, it was none of what was expected, and that was the point. The album was a ton more raw and fiery, over more Mike WILL Made It production, plus the concept appeared that he was tired of being the voice of the Black people and his community. He has deeper issues that concern his relationship with God and how he feels with everything he's been trying to accomplish and grow to be, God left him hanging, thus he has no direction and he became exasperated and angry.
With each of the three efforts, he would reinvent himself due to the conceptual nature of the album he would be creating, and he realized that importance of always keeping the listener on their toes and never placing an artist inside any type of self-conceived box. Within three major label albums, he went from a young man trying to find himself to a conflicted leader to a stressed out, fed up man looking for peace. What DAMN. accomplished was that it officially put him in the conversation of the greatest rapper alive, not just of this generation. Nobody in Hip Hop of this age and era has his foresight, vision, and a flair to change the game through artistic endeavors and concepts. While artists such as J. Cole and Big K.R.I.T. use their voices to also influence change and offering social and deeply personal views upon life and society in impactful ways, Kendrick just so happens to always set a new bar for every emcee and artist to attain to. In an age where "mumble rap" is taking over commercial radio, emcees with the need to preserve not just Hip Hop culture but Black culture within music as a whole is ever so important.
This is where Kendrick comes in. He always sets a new personal and critical benchmark for Hip Hop and challenges not only emcees to step up bar for bar but also conceptually, artistically, and with a voice of change and influence. He also challenges the listener to eat and digest his gift and his words. Being an artist is very complex, as there's no set way to box or group one into. One's craft is ever evolving, changing, and creating new standards, mostly due to influences such as race, politics, community issues, religion/spirituality, and family. It's also due to internal and personal growth, as these outside factors always tend to influence internal ones. Kung-Fu Kenny isn't afraid to have the listener know that he's a vulnerable man too, changing like you and me. Complex, yet vision-led.
Since the peak days of Nas, Andre 3000, Kanye, and Eminem, Hip Hop has been in need of a visionary. Someone who looks outside of the realm many other than himself has placed upon this culture, and attempts to rewrite the rules and push the artistic envelope while examining issues close and dear to his personal makeup. Even dating back to his underground mixtape days of The Kendrick Lamar LP and Overly Dedicated, one could see an emcee that had a gift and was special, much like the ones that first heard future greats like Nas and Biggie. Once Section.80 hit, Kendrick's gift finally peaked its head out from underneath the covers and introduced itself to a slightly bigger audience. For Kendrick, his foresight as an artist and an emcee is ever evolving and setting new standards of greatness on all these levels and more.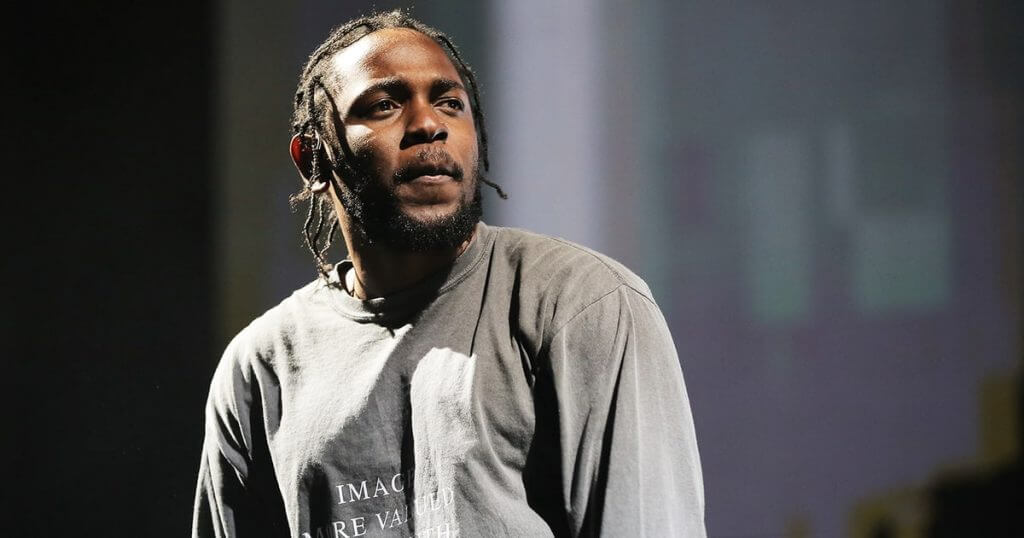 So the question is asked again, "Is Kendrick Lamar Duckworth worthy of the title GOAT?" It is my belief that the title of GOAT needs a more continued consistent and evolving body of work beyond a three albums stretch, even if those albums are among the most breathtaking heard in modern history. A Tribe Called Quest delivered arguably the most mind-blowing trilogy in Hip Hop history from '90 to '93 with Peoples Instinctive Travels In The Paths Of Rhythm, The Low End Theory and Midnight Marauders. Once Marauders hit, many were calling them one of the greatest acts to exist in Hip Hop. The same relative accolades were given to De La Soul, as their first four albums were ingenious albums that solidified them as indeed one the best. Other acts like Mobb Deep, Outkast, Nas, Eminem, The Game, and Ice Cube were considered among the very best based on how stellar their third efforts were, and as time would fast forward itself, these acts are considered legends.
So the immediate answer to the question is NO, Kendrick is not the GOAT… yet! However, without a doubt, with DAMN., Kendrick has officially and unapologetically stamped his card as the best emcee of this generation and the current standard of excellence within Hip Hop. A future legend – if he decided to hang up his mic tomorrow, he could rest upon the fact that his delivered three of the most game-changing albums of modern times, especially TPAB (which recently got inducted into the Harvard Congress Library for landmark musical achievements via full-length recordings, alongside Illmatic, The Miseducation of Lauryn Hill, and The Low End Theory). At the rate he's going, within the next few years, the title of GOAT could definitely become a reality for Kendrick Lamar.