Debut album, '3 Feet High and Rising,' was released March 3, 1989, 34 years ago today.
NEW YORK, NY (March 3, 2023) – Legendary Hip Hop group De La Soul today announce their entire back catalog is available on all major streaming platforms and digital retailers for the first time. Listeners can now easily access the group's classic albums, such as 3 Feet High and Rising, De La Soul Is Dead, and Buhloone Mindstate. Click here to access all albums. Also available today is exclusive merchandise, vinyl, CDs, and cassettes on the band's website, wearedelasoul.com via their label AOI and distributed by Chrysalis Records.
This news comes at a bittersweet moment for the group, as they are also mourning the untimely passing of co-founding member Dave "Trugoy the Dove" Jolicoeur on February 12. His contributions to De La Soul's music and legacy left an indelible mark, and his fellow co-founders Kelvin "Posdnuos" Mercer and Vincent Lamont "Maseo" Mason Jr. are thankful for over 35 years together.
"We are excited to finally have our full back catalog available on all streaming platforms," said Posdnuos. "At the same time, we are deeply saddened by the loss of our brother, Dave. His unique voice and talent will be missed, but his spirit will always live on through our music."
Today marks an important moment for Hip Hop fans spanning generations to rediscover the historically significant and musically impressive catalog of De La Soul. The trio is one of the most influential and innovative groups in the history of Hip Hop. They formed in 1987 and have released numerous critically acclaimed albums over the years. Their music has been praised for its creative sampling, positive lyrics, and eclectic sound. De La Soul is still celebrating their successes today. Their hit track, "The Magic Number," was featured during the closing credits of the blockbuster Marvel film Spiderman: No Way Home in 2021, and their album And the Anonymous Nobody…, featuring David Byrne, Damon Albarn, Usher, and Little Dragon, was nominated for a Grammy for Best Rap Album in 2017. De La Soul continues to perform to global sold-out audiences today.
The availability of De La Soul's full catalog on streaming services is a long-awaited development for their fans, who have spent decades eagerly anticipating streaming their music. With this news, fans can finally enjoy the group's music in the most convenient way possible, while new audiences can also easily discover the magic of De La Soul.
De La Soul encourages everyone to listen to their music in memory of Dave "Trugoy the Dove" and to celebrate the group's enduring legacy.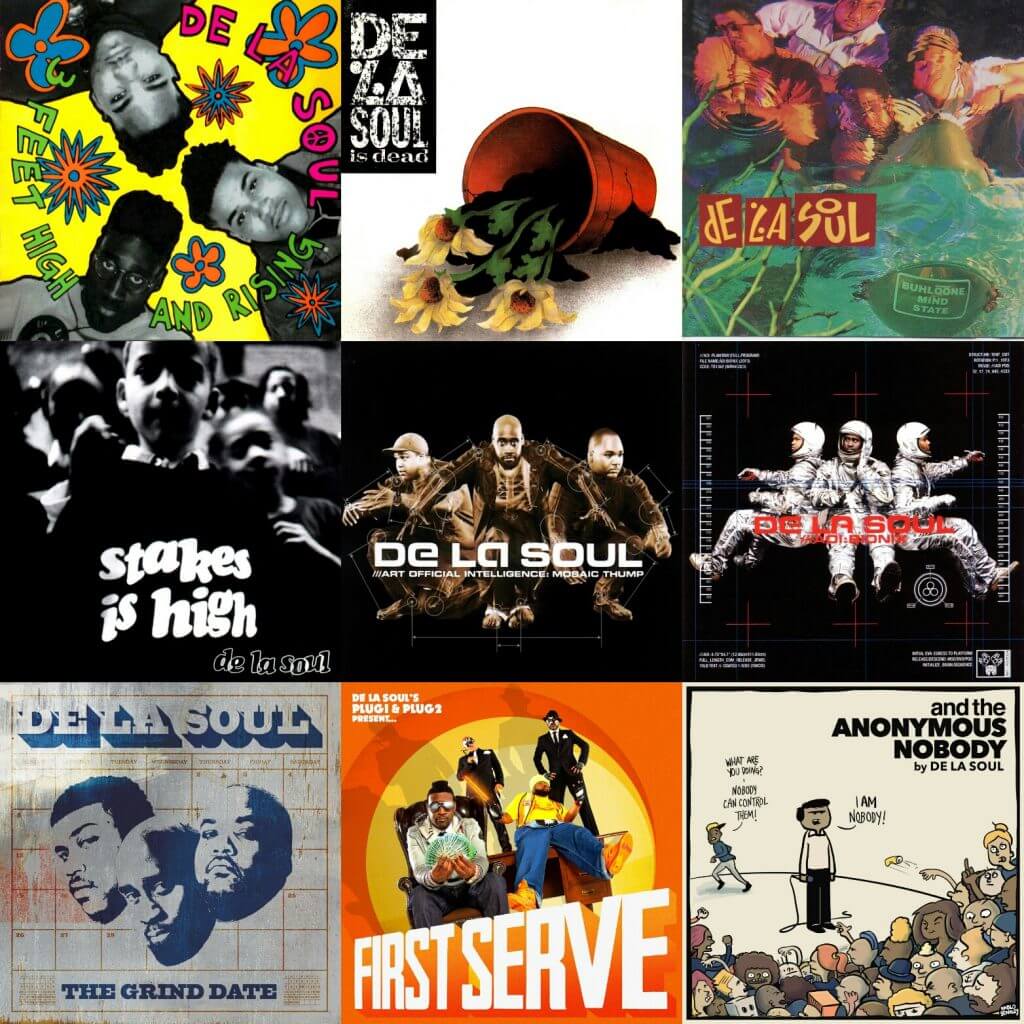 About De La Soul
New York-based trio De La Soul, whose members Posdnuos, Maseo, and the late Trugoy the Dove, created the Hip Hop masterpiece 3 Feet High and Rising, initially released on March 3, 1989. The group is best known for its eclectic and innovative sampling, quirky lyrics, and contributions to the evolution of jazz rap and alternative Hip Hop subgenres. The band won the Grammy for Best Pop Vocal Collaboration for their song "Feel Good Inc." with The Gorillaz in 2005. In 2015, De La Soul raised over $600,000 on Kickstarter from fans to independently release their album And the Anonymous Nobody…, which was their first #1 on the Rap Albums chart and was also nominated for a Best Rap Album Grammy.
For more information and the latest on De La Soul, also visit: