Born in Cape Town, South Africa on November 26, 1976, the daughter of South African jazz musicians (her father and mother are the celebrated musicians Sathima Bea Benjamin and Abdullah Ibrahim), Jean Grae studied Vocal Performance at the LaGuardia School of Music & Art before majoring in Music Business at New York University. She also did some modelling during her teen years.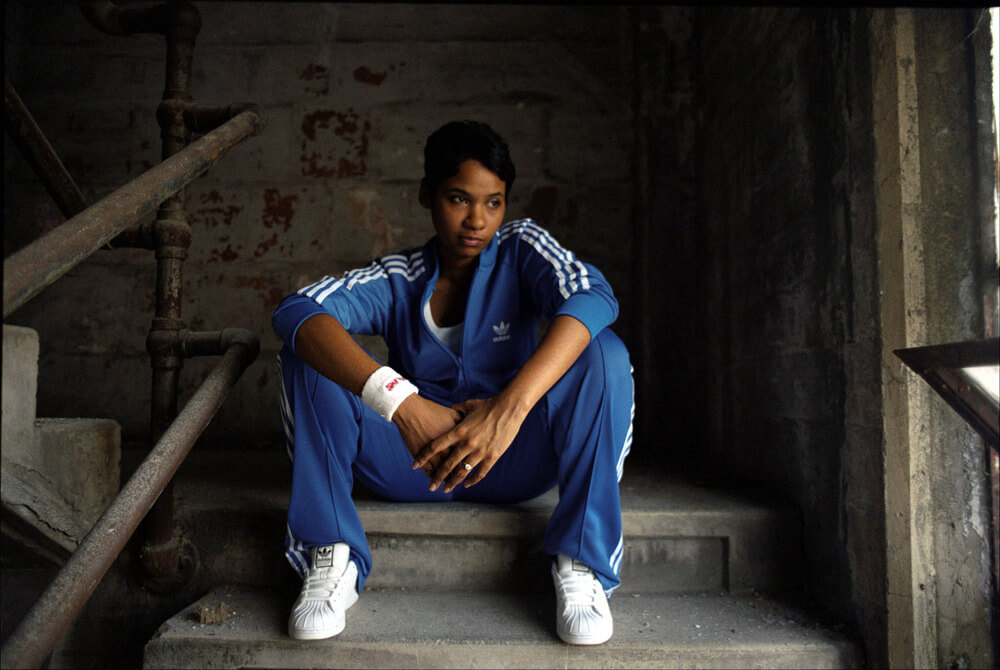 Ibrahim initially worked under the names Major Woody & Da Easter Bunny because she thought it would be funny to hear those names announced at shows. After working with groups including Ground Zero, she joined a Hip Hop music group called Natural Resource in the mid-1990s, along with rapper Ocean. In 1996 they released a pair of 12-inch singles called Negro League Baseball b/w "Bum Deal" b/w "They Lied," and "Bum Deal(remix)" b/w "They Lied(remix)" b/w "I Love This World" on their own label Makin' Records. She also appeared on singles by fellow Makin' Records artists Pumpkinhead and Bad Seed, and on the O.B.S. (Original Blunted Soldiers) double 12-inch single alongside crew members Pumpkinhead, Bad Seed, and Meat-pie, and produced much of the material released on the label under the pseudonym Run Run Shaw. During this period she established strong ties with the Brooklyn Academy crew, with which she would appear throughout her career.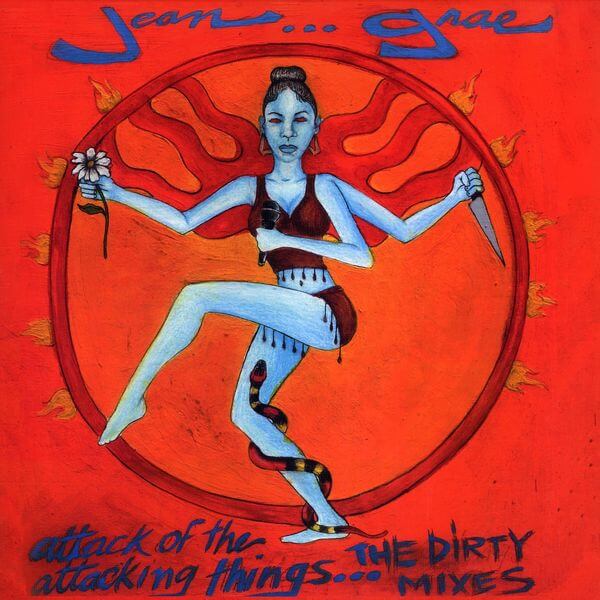 Natural Resource dissolved in 1998, after which Ibrahim changed her stage name from What? What? to Jean Grae, a reference to the X-Men character Jean Grey. Under her new moniker, she released her first LP—Attack of the Attacking Things in 2002. The album featured the assistance of Da Beatminerz, Mr. Len, and Masta Ace. The album received much critical and fan acclaim as one of the best female Hip Hop albums since Lauryn Hill's 1998 album, The Miseducation of Lauryn Hill. This Week followed in 2004. Throughout her career she has also recorded tracks with numerous major Hip Hop artists, Atmosphere, The Roots, Talib Kweli, The Herbaliser, Da Beatminerz, Phonte, Mr. Len, Masta Ace, Vordul Mega, C-Rayz Walz, Mos Def, and Immortal Technique among them.
Jean has recorded an unreleased album with celebrated North Carolina producer 9th Wonder, of Little Brother fame, entitled Jeanius. This unfinished record was leaked on the internet, and subsequently work was stopped on this album. However, at the release party for 9th Wonder's Dream Merchant Volume 2 album she stated that Jeanius was still going to be released.
This album was eventually released first through Zune Live Marketplace two weeks before its disc release on July 8, 2008. The album features the track "My Story", about the abortion she had as a teenager. Her rapping on the album was described by Robert Christgau as "remarkable for its rapidity, clarity and idiomatic cadence. The writing has a good-humored polysyllabic literacy.". Elsewhere, it's been reported that her proposed fourth album, provisionally titled Phoenix has gone into production. It has been reported by several camp insiders that 9th Wonder will handle the lion's share of the production duties with unknown UK producer Passion hifi and NY resident Clinikal providing a beat each.
Previously signed to Babygrande Records, she signed a deal in 2005 with Talib Kweli's Blacksmith Records. On 28 April 2008, Jean Grae posted a blog on her MySpace page saying goodbye to her fans. She later cited disenchantment with the music industry and desire to start a family as the reasons behind the 'retirement' and said that she was working on new material and still wanted to continue in music: "You know what? I need that Grammy. I think I might be able to stop after that". In July 2008, Talib Kweli posted a blog explaining Grae's album, mentioning that she was not retiring. The blog ends encouraging fans to purchase the album, referring to Grae as "one of the last true MCs left." Grae returned to doing live performances later that year.
On September 18, 2008, Jean Grae posted a Craigslist ad offering her creative services for $800/16 bars. On her MySpace blog entry, she states, "I don't wanna complain anymore, I just wanna change some things about the way artists are treated and the way you guys are allowed to be involved, since it IS the digital age."
On June 23, 2011, after an almost four-year hiatus, Grae released a free mixtape entitled Cookies or Comas, which features guest appearances from Styles P, Talib Kweli and Pharoahe Monch, it also includes the highly praised tracks "Assassins" from Monch's W.A.R. album and "Uh Oh" From Talib Kweli's Gutter Rainbows.
On January 2, 2013, she released a 10-track project called Dust Ruffle. Dust Ruffle features unreleased songs from between 2004 and 2010. Of the album she says: "It's such an interesting retrospective project because I get to actually hear myself evolve from 2004-2010. Snapshots of life."