Black Sheep is composed of Andres "Dres" Titus and William "Mista Lawnge" McLean. The duo is from New York but met as teenagers in Sanford, North Carolina, where both of their families relocated. The group was an affiliate of the Native Tongues, which included the Jungle Brothers, A Tribe Called Quest, and De La Soul. After getting together in 1989, Black Sheep debuted in 1991 with the hit song "Flavor of the Month" and later released its first album, A Wolf in Sheep's Clothing, which gained them praise and recognition in the Hip Hop community for the album's unique rhythms and intelligent lyrics. After six years together, Black Sheep disbanded in 1995, but decided to reunite five years later.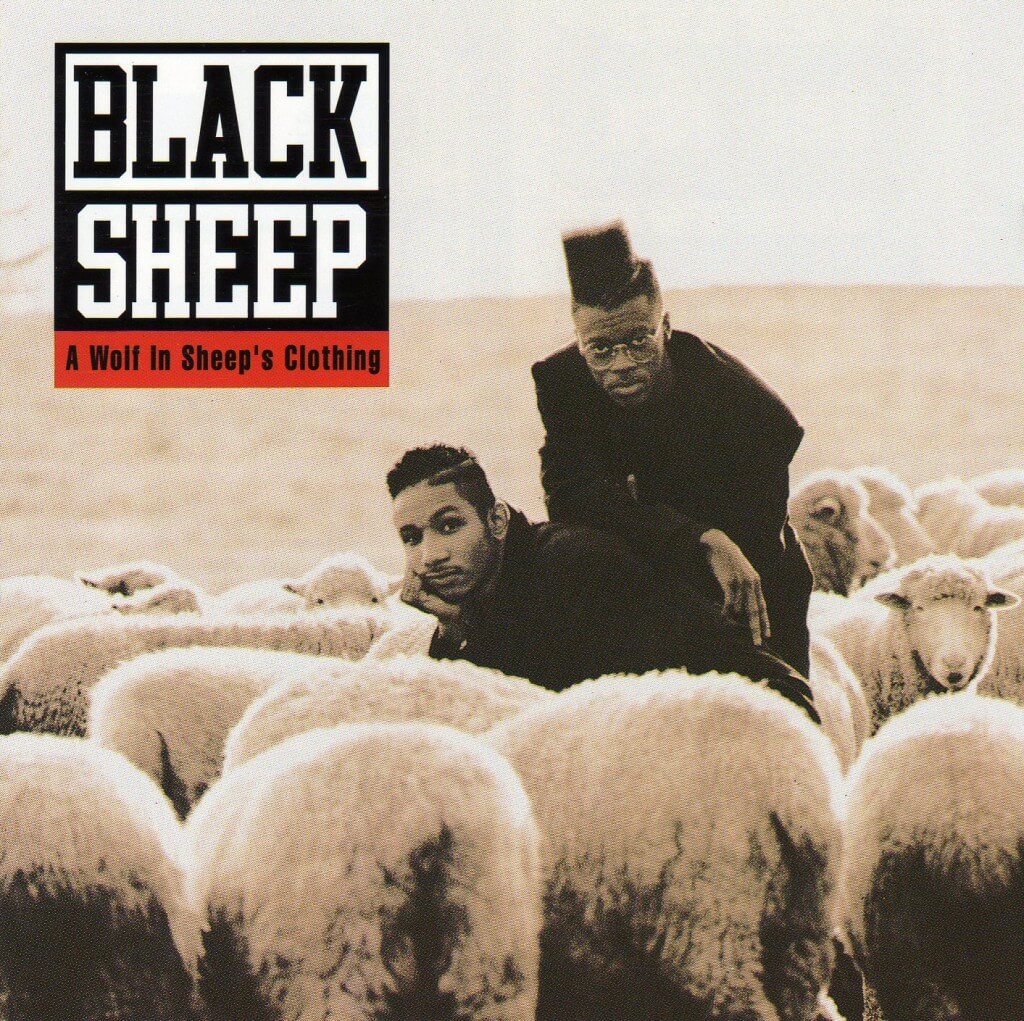 A Wolf in Sheep's Clothing charted three times on the Billboard Hot Dance Music/Club Play chart in 1992 with "The Choice Is Yours (Revisited)" (#9), and "Strobelite Honey" (#1). Black Sheep was also featured on the remix of Vanessa Williams's single "Work to Do" (#8). The group's relationship with its label, Mercury/PolyGram, allowed Dres to establish a boutique label through which he could sign his own acts. Mercury distributed the imprint, which was called One Love, through PolyGram's Independent Label Sales division rather than PolyGram Group Distribution. However, only one full-length title was ever released, the only album by affiliated act the Legion, titled Theme + Echo = Krill (One Love/Mercury/PolyGram Records 124 029), from 1994.
The group's second album, Non-Fiction, was released later that year. Because of virtually no promotion and a generally poor reception, the album managed only lackluster sales.
Titus and McLean would take a break afterward to work on various independent projects and left the label. This resulted in Dres's solo album Sure Shot Redemption and being billed as Dres the Black Sheep. Mista Lawnge continued to produce music and remixes on other projects such as Red Hot Chili Peppers, Subway and others. In 2000, Dres recorded the title track of the movie Once in the Life, in which Dres had an acting role. In the same year, the duo reunited and released an EP called Redlight, Greenlight (EP). It was released two years later and was not covered by the media.
Dres was featured on the second Handsome Boy Modeling School album White People, on the track "First…and Then." In 2006, Dres released an online-only album titled 8WM/Novakane. 8WM stands for Women with Women with Weed with Wine with Me. According to AllHipHop.com, Mista Lawnge has changed the spelling of his name to Mr. Long. He also released a solo project called "The Class of 89" in 2006. Dres appeared on the 1990s remix of Nas' February 2007 song "Where are They Now?"
In 2008, the single "The Choice is Yours (Revisited)" was ranked number #73 on VH1's 100 Greatest Hip Hop Songs.