Dwight E. Grant (born March 6, 1974), better known by his stage name Beanie Sigel, is an rapper from Philadelphia, Pennsylvania. He is a former member/artist of Dame Dash Music Group and Roc-A-Fella Records where he had formed a close association with rappers Jay-Z, Freeway and other former and current artists on the Roc-A-Fella roster. His stage name comes from a street in South Philadelphia, the rapper's former stomping grounds where he worked alongside Senior Durham in Wilson projects. He has sold more than two million albums worldwide.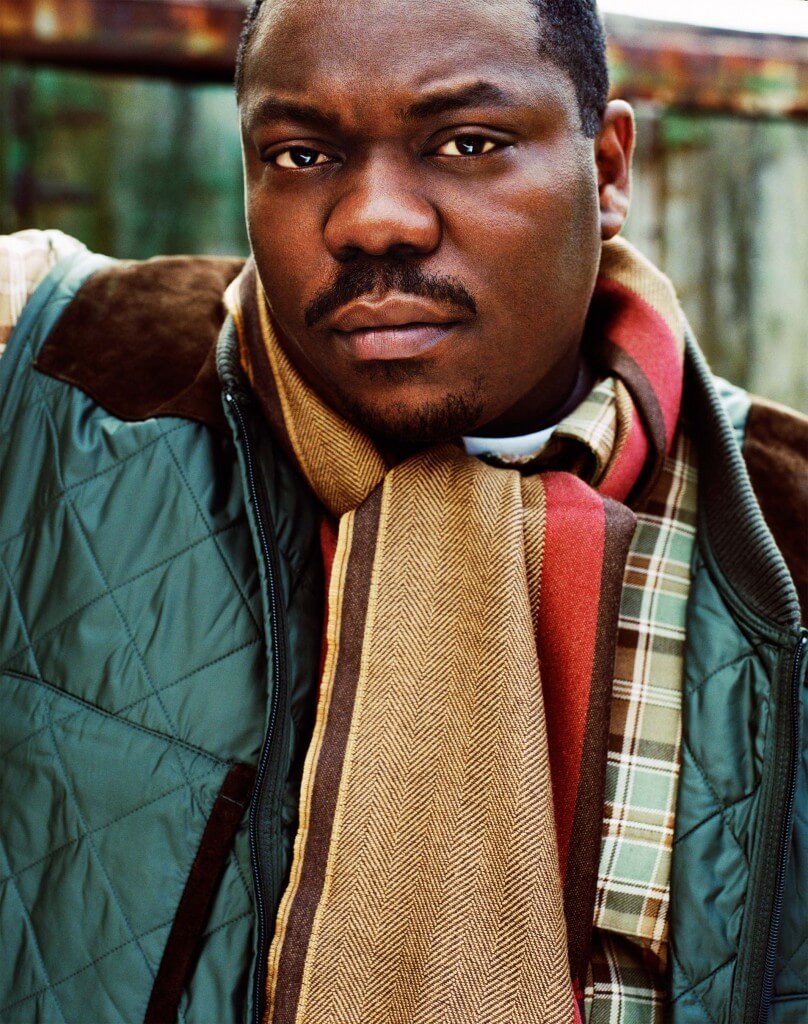 In 2002, Sigel and much of the Roc roster starred in a Dame Dash-produced movie entitled State Property. Its release coincided with the creation and promotion of State Property, a group of artists signed to Roc-A-Fella that hailed from Philadelphia and organized by Sigel and Freeway. Its members included Peedi Crakk, the Young Gunz (Neef Buck & Young Chris), Oschino and Omilio Sparks. Their first collaboration was for the movie's soundtrack, an eponymous release that featured the original "Roc the Mic" by Sigel and Freeway.  They followed up with 2003's The Chain Gang Vol. 2, featuring the single "Can't Stop, Won't Stop" by the Young Gunz; the record was nominated for a Grammy Award for Best Rap Performance By a Duo or Group.
In 2005 Sigel finished his 3rd album The B. Coming, and shot multiple videos, directed by Joe Briscella, before he had to serve a year long prison sentence for a 2004 weapons and drug possession arrest. During this time, Jay-Z ascended to the Presidency of Def Jam Records, causing former business partners Damon Dash and Kareem "Biggs" Burke to splinter off and form the Dame Dash Music Group. Sigel's B. Coming was released on DDMG and Def Jam rather than Roc-A-Fella, but contained production from a slew of Roc/Jay-Z-affiliated producers including Chad West, The Neptunes, Just Blaze, Boola and Buckwild. Artists from both sides of the split were present on the record, from State Property members to Cam'ron and Jay-Z; the record spawned Sigel a hit with "Feel it in the Air," sold 131,000 copies in its first week.
Advertising his friendship with the incarcerated Beanie, Dash publicly claimed that Beanie was leaving the roster along with him; during the sentence, State Property was thrown into turmoil, eventually choosing to remain at Roc-A-Fella—apparently against Sigel's wishes. Upon his release, Beanie called the loyalty of his group into question and stated that he was signing with Dame and Biggs courtesy of a stronger casual relationship with the pair than with Jay-Z:
"I've never been around Jay on an off day. It ain't like I made a choice of running with Dame and Biggs or 'Dame and Biggs held me down through my whole trial.' It's not that. I would be a sucker if I said I [signed with the Damon Dash Music Group] because they did that for me. It's love. You see how we chillin' now, this ain't about no business."
Soon after, he clarified his comments, saying he simply didn't want to be involved in the conflict and electing to re-open talks with Roc-A-Fella instead of moving to DDMG.
In 2006 Sigel re-signed with Roc-A-Fella Records and started to recording for his fourth studio album The Solution. On October 29, 2007 Sigel released the first single off The Solution entitled "All The Above" which featured R. Kelly it debuted on the U.S. R&B charts at #83. On May 22, 2007 Sigel released The Solution it debuted on the Billboard charts at #37.
In 2009, after finally getting out of his contracts with Roc-A-Fella Records & Def Jam Records. Beanie Sigel released his first Independent album The Broad Street Bully. In 2010 Sigel announced he was working on his fifth studio album entitled The Closure which was to be released from Universal Republic and G-Unit Records. But on May 31, 2011 Sigel cancelled the album & retired from the music industry. Two weeks later, he returned and started working on the album again, re-titling it The Classic. In 2011 Sigel signed with 50 Cent's subsidiary label G-Unit Philly and renewed his contract with G-Unit Records from 2009.
On July 13, 2011 Sigel released his first single from the album entitled "B-Boy Stance". On March 30, 2012, Sigel told Statik Selektah on Shade 45 that he would be working on a collaborative album with southern veteran and long-time friend Scarface titled Mac and Brad; at the same time, Scarface tweeted the announcement via mobile. On that day, Sigel also announced that while distribution deals with E1, Orchard, and Asylum were on the table, he decided to sign a distribution deal with EMI after one of Sigel's mutual friends suggested that Chris Schwartz check out his music. Under Schwartz's guidance, Sigel released a new mixtape followed by his studio album This Time.
Sigel first appeared in the documentary Backstage but his first main role was in the hood movie State Property which spawned a sequel State Property 2. He also appeared along with Kevin Hart in the 2002 film Paper Soldiers. Sigel released a DVD shortly after his third solo release The B. Coming entitled The B. Coming of Beanie Sigel in the year of 2005.
Sigel also appeared in the 2011 film Rhyme and Punishment a documentary about Hip Hop artist who have served time in county jail or state/federal prison. The film features an interview with Sigel where he discusses his conviction and life in prison.