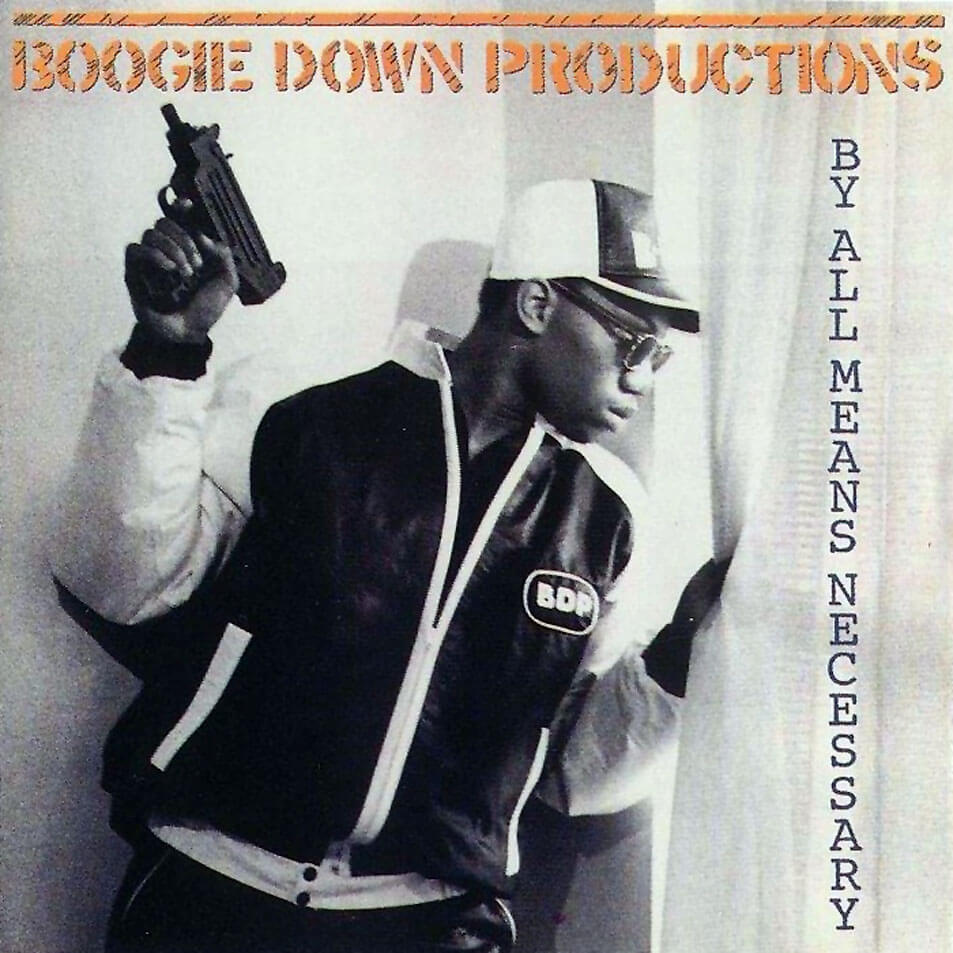 "I am concerned… about idiots, posing as kings
What are we here to rule? I thought we were supposed to sing
And if we oughta sing, then let us begin to teach
Many of you are educated, open your mouth and speak"

–       Boogie Down Production (KRS-One) I'm Still #1
On May 31, 1988, Boogie Down Productions released their second album, By All Means Necessary. It would be their first release since the tragic murder of founding member, DJ Scott La Rock, as he passed during the making of the album. This forced remaining member, KRS-One, to take on all the writing and production for the project. In Scott's absence, KRS continued to work under the name Boogie Down Productions but changed the trajectory of their legacy. He ditched the hardcore content from the group's first effort Criminal Minded. By All Means Necessary spoke more to the ills of the Hip Hop community and aspired to uplift the oppressed.
From the first track, KRS-One signals the change in subject matter. The first words come from a scratched sample asking "so, you're a philosopher?" with a response that states, "I think very deeply". That would set the tone for this more serious album. On that same track, he explains his new "teacher" moniker:
"Boogie Down Productions is made up of teachers, the lecture is conducted from the mic into the speaker"
He let us know early on that he had a lot to say and planned on using his platform to spread positivity.
On "Stop the Violence", Kris wonders aloud why presidents live in luxury while their people struggle. He even encourages his peers to stop the in-fighting that the Hip Hop was initially known for in its early days. In "Illegal Business", he details the drug trade and the role of the dirty cop:
"The police department, is like a crew
It does whatever they want to do
In society you have illegal and legal
We need both, to make things equal
So legal is tobacco, illegal is speed
Legal is aspirin, illegal is weed"
On Jimmy, KRS playfully reminds us to practice safe sex, an important message coming before the full effects of AIDS and STD's were realized. On "T'Cha T'Cha", he shouts the ladies and how not to approach them:
"I always call you females by your name, not 'Hey!'
Cause 'Hey' will only make a real woman turn away"
The final track can barely be described as song. It features KRS speaking over some soft piano and occasional horns. He addresses the double standards the Rap genre faces and vows to achieve a state of peace "by all means necessary".
The influence of the album has been lasting. Black Moon used a cut from "My Philosophy" as a chorus. Diddy remixed the hook from "Jimmy" and Blackstar did the same for "Stop the Violence". De La Soul referenced a line from "I'm Still #1" and the overall themes of this album seem to have set a blueprint for how conscious rap would sound for the next 30 years. Even now, when you listen to J. Cole, Kendrick, or the latest "woke" rapper, you're likely getting a passed down lesson from Rap's original "teacher".