For 11 hours and 37 minutes on April 17, 2019, the world watched live on Instagram as southern rap king, professor, comic book creator and unofficial Mayor of Houston Bun B recorded a full-length album with Statik Selektah, the Boston-bred, New York City-based superproducer, DJ, influencer and radio host I got to know while living in Manhattan. I tuned in to catch in-studio appearances from Statik PIC Termanology and Mr. Riiiight Smoke DZA, two other artists I've hung with, as well as the mythical Method Man, Buffalo's FlyGod Westside Gunn, and the Don Cartagena Fat Joe — who brought along his young signee from Spanish Harlem, UFO Fev. Or so I thought.
This was two months and some days before the sharp-witted emcee and rap songwriter with the silky voice and smooth flow would release Emigres, his seven-song collab with French producer J Hart that I'd later name the top EP of 2019. 
But he already stood out to me, then.
Who was the stylishly dressed, baby-faced Puerto Rican with the Harry Fraud-length hair? And how'd he end up there, posing for pics with all those Hip Hop heavyweights?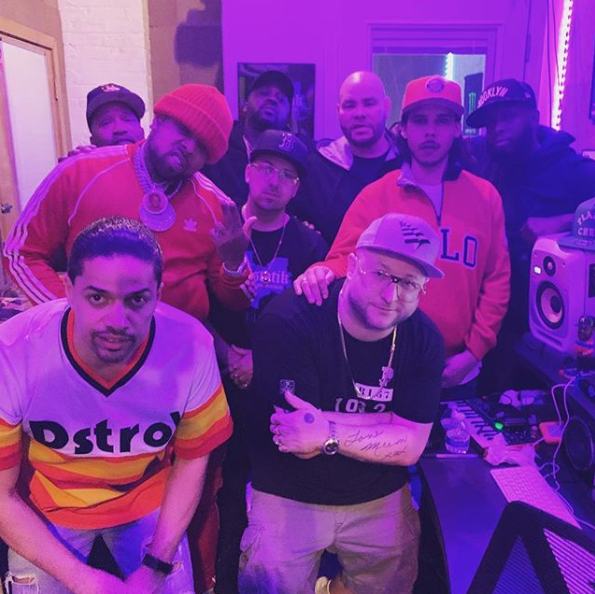 As I recently discovered in an exclusive convo with Fev, he was the one who delivered Joe to the TrillStatik session.
"That kind of solidified me with Statik and the rest of the emcees in the room that night," Fev tells me.
About six months earlier, he had run into Termanology at a restaurant in the city, met Statik at one of his shows and, on his birthday, received a coveted invite to Statik's home studio.
This was the beginning of the relationship that produced one of the best albums of 2020 so far: the aptly entitled Fresh Air.
Released on Statik imprint Showoff Records, the 10-track LP features the aforementioned Termanology, as well as Eto and Ransom, but the guest verses are the least important part of this project. (That's probably why they're all on one song.)
This album is all about the symbiosis between soundtracker and vocalist — what's so special about the work is the natural fluidity of UFO Fev's illustrative storytelling over Statik Selektah's signature boom bap soundscapes. 
Fresh Air plays more like a product of yesteryear, when attention spans weren't limited to 15-second bursts and songs spawned from living, breathing experiences shared in the studio.
"Most of the time it was just Statik and me, alone," Fev says, expectedly. "Each session was like a new class with Mr. Miyagi, as if I was in Shogun training — I sat with a master and studied."
The response, since Fresh Air's release, has been positive, with "Bad Luck," "Clean Up" and title track "Fresh Air" garnering the most streams on Spotify.
And if Fev is right, that the experience taught him "a lot" about himself and what he can accomplish, the future is bright for this brilliant streetrunner turned crowd controller — even as the fresh air we all need becomes harder to breathe.
"For me," Fev says. "It's surreal… If someone like Statik sees my talent, why wouldn't the average listener?"
With champions like the Showoff captain and Terror Squad capo, being heard shouldn't be a problem. So, as I see it, it's only a matter of time before everyone catches the Fev-er and this Fly Orator is no longer Unidentified.