Immortal Titans On HBO is a collaborative project by Tragedy Khadafi and BP. Tragedy Khadafi fka Intelligent Hoodlum can be viewed as one of the originators of the modern Queensbridge sound, coming up as the youngest member of Marley Marl's Juice Crew in the late 1980s and going on to pioneer the sounds legends such as Nas and Mobb Deep would build on. BP has been crafting his sound and style for over 10 years. His ability to develop whole projects with a distinct sound, feel, and theme separates him from other beatmakers and producers.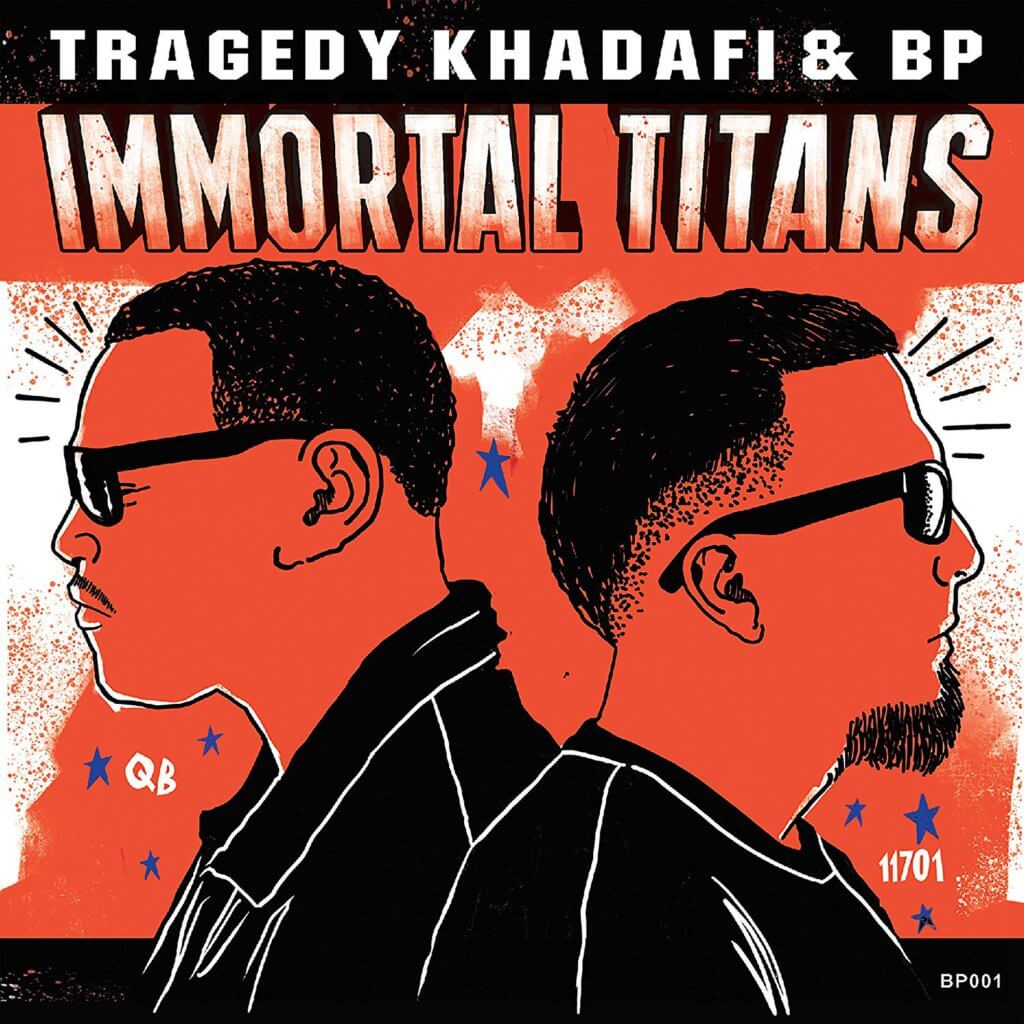 Immortal Titans On HBO is a revamped version of the first Immortals Titans, which was released in 2018. Immortal Titans was a solid boom-bap project that was totally slept on – so a new version isn't a bad idea at all, maybe this one will get more spotlight. Immortal Titans On HBO has the same lyrics as the 2018 version, but with new beats and new samples and such – all to create a common 'HBO' theme – all song titles on Immortal Titans On HBO refer to HBO series (like The Sopranos, Boardwalk Empire, A Game Of Thrones, The Wire, etc), and recognizable samples or melodies from those series are incorporated in the songs (check "The World Is A Wire", where BP brilliantly used the theme song of The Wire in the hook).
So, Immortal Titans On HBO is not an entirely original new project, but it is a successful reworking of the first Immortal Titans recording. If you enjoyed that one, you will no doubt love this one too. If you missed the first Immortal Titans, now is the time to get up to speed.