What's good folks! We are going to salute an album that has been widely considered a classic within Hip Hop circles. In September of '96, in the third quarter of what was already an AMAZING and impeccable year of Hip Hop (Hell On Earth, The Score, ATLiens, Muddy Waters, Illadelph Halflife among many others), there was one album in particular that made heads, especially those from the west coast underground, lose their minds and proclaim a new direction in the game.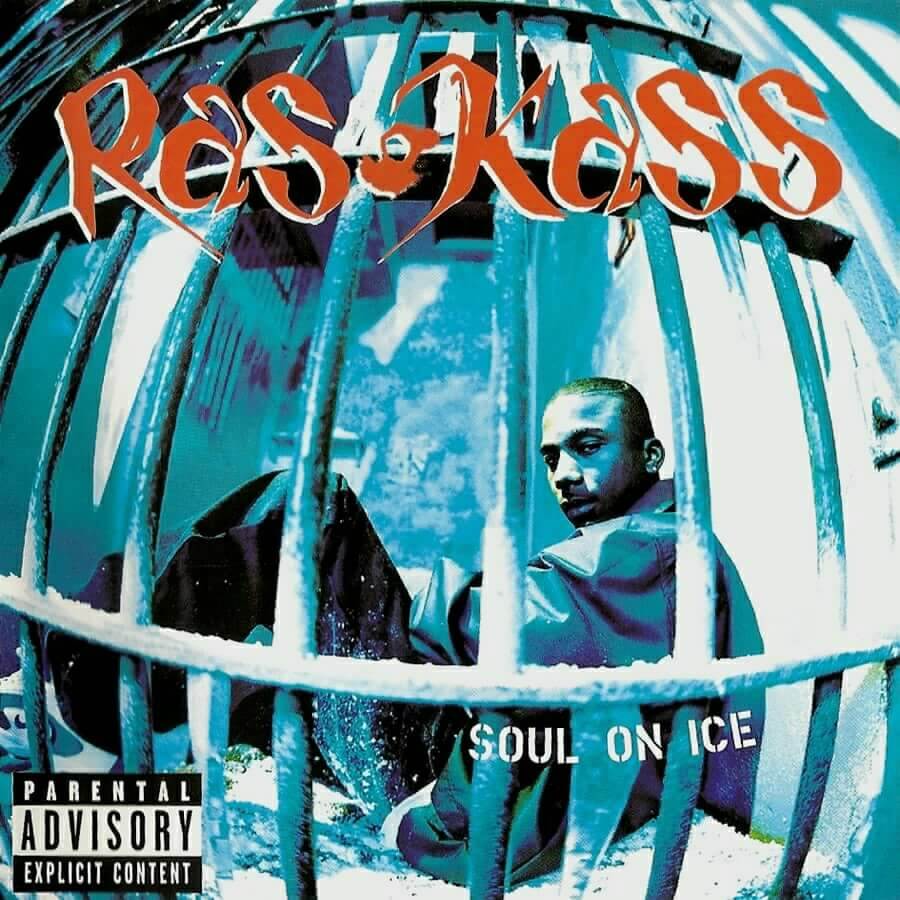 The artist's name was John Austin, otherwise known as Ras Kass. This very prodigious emcee created a buzz with his underground cuts "Remain Anonymous" and "Won't Catch Me Running". These largely underground cuts were just two minute signs of things to come for the Carson, CA representative. When it got announced he had signed on with Priority, we knew a major label album by him would be something serious. We had no idea how much he would reinvent the west coast lyrical game.
His first single and video came with the assistance of longtime Compton vet, Coolio, on the track "Miami Life", which was also featured on the soundtrack for the movie, The Substitute (DOPE soundtrack by the way). Next up came "Anything Goes", which is a very good track commenting on getting ahead in life, no matter how one does it. We were then Blessed with the Diamond-D remixed version of the title track which is just sick with it. The legendary D.I.T.C. produced came through with this one for Ras and one can only wish this would've made the final cut on the album, however the album version isn't too bad either. There was a sampler that was included in The Source magazine (back when it the most relevant Hip Hop publication out), and on it included an amazing track entitled "Jack Frost" that never made it onto the album, but truthfully it should've.
The anticipation was building for this cat that was highly intelligent and one of the nicest new emcees to come around in years. When it dropped, we were not ready. This album became one of Hip Hop's most complex, surreal, and controversial albums to grace our ears in a long time, and without question, a lyrical masterpiece. From incredible cuts like "Reelishymn" and the inflammatory East Coast dis "Sonset" to more talked about cuts like "Ordo Abacho (Order Out Of Chaos)" and the somewhat blasphemous "On Earth As It Is…".
However, it was the nine minute cut "Nature Of The Threat" that, to this day, serves as the most important and most controversial cut of entire discography. This historical look at the oppression of White people throughout civilization hits home in so many ways and no topic is off limits (homosexuality, racism, organized religion, etc.)  This is a track that has gotten him in hot water before, but he is blatantly unapologetic about it and backs up everything he said with documents and proof.
With other standouts like the autobiographical "Evil That Men Do", "Marinatin", and  "If/Then", Soul On Ice is pound for pound an album that has stood the test of time, and still remains as perhaps the most lyrical album to ever come from Cali. His level being able to go from socially conscious to storytelling to extremely brilliant lyricism and wordplay, this is among the most intelligent albums Hip Hop has ever been graced with. While other albums like the unreleased Van Gogh, Eat Or Die, A.D.I.D.A.S., and his exceptional collab album with Detroit beat monster Apollo Brown, Blasphemy, this remains his magnum opus, and if he has it in him, which I'm sure he does, to create a new version of this for this current generation, we're eagerly awaiting it.
Salute to the Rassassin!