I am a product of the internet era. In the most important moments of my young adulthood, my soundtrack would usually come from downloaded mp3s off of the legendary mixtape site datpiff.com. I added them to my iTunes library, unwilling to pay for albums from their online store unless absolutely necessary. If I ever purchased music it would be a CD at Best Buy or Target from the likes of Drake, Lil Wayne, Rick Ross, Bun B, and etcetera.
While ripping CD's to my laptop was fun, the music that shaped me, that grew up with me, that changed me, that comforted me, that made me truly fall in love with Hip Hop, were free online mixtapes.
This will be a series where I dive into the most important tapes of my young adulthood. I'll give you some history behind it, some analysis, and share my experiences with it. At the end I'll also include my favorite tracks, and the ones I played the most.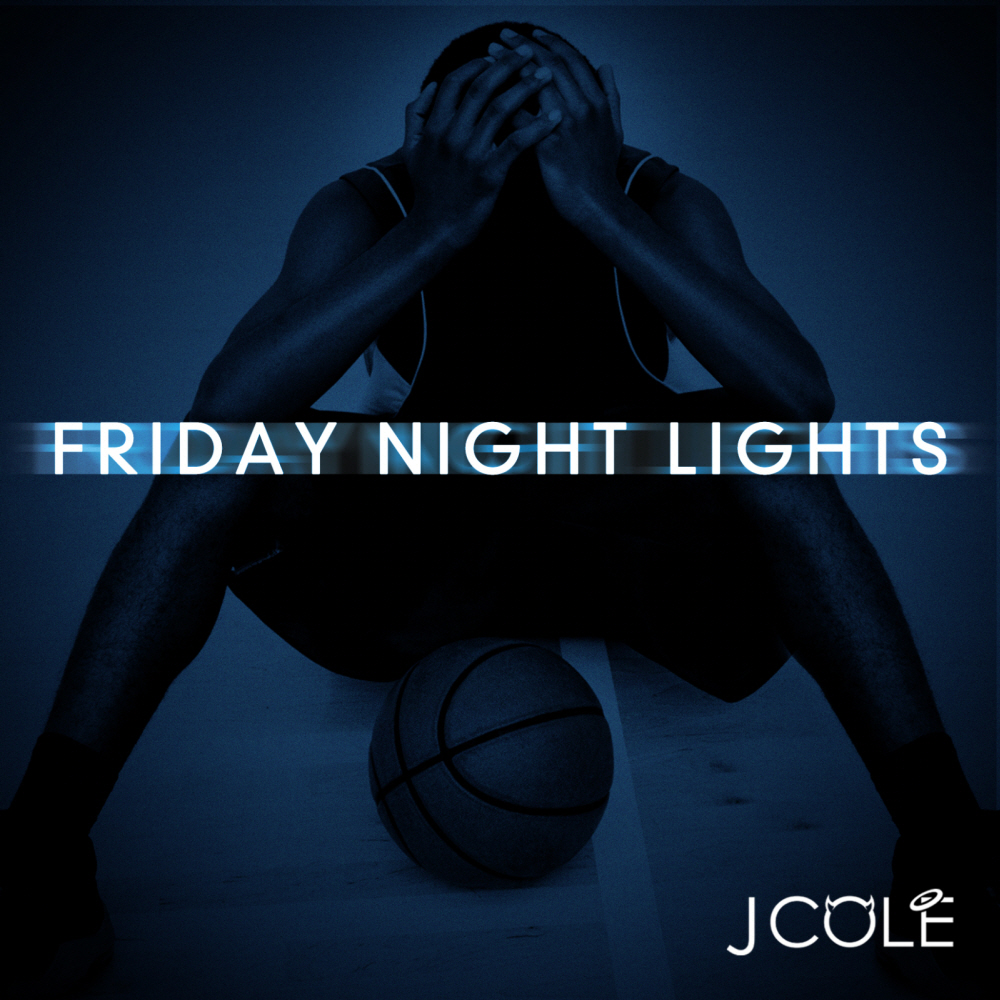 J. Cole – Friday Night Lights (Released in 2010)
Friday Night Lights is J. Cole's best body of work. The history behind the project, the momentum of his come up, the depth of its content and his attention to musicality are unparalleled.
Let's get the facts straight. The original tracks on FNL were supposed to be on Cole's debut album Cole World: The Sideline Story. After recording the 20 cuts, Jay-Z's label strongly believed it wouldn't sell. Frustrated, Cole dropped what could have been a classic studio album for free, AKA Friday Night Lights. Fan-favorite In The Morning, featuring Drake, was the only record from the mixtape to make the album cut. The bonus track on the tape. Looking For Trouble was released as part of Kanye West's G.O.O.D. Fridays where he released a song every Friday for multiple months until Christmas of 2010.
Cole produced a good amount of the tracks on Friday Night Lights with brilliant sample interpolations from the likes of Stevie Wonder, Tupac, Erykah Badu, and even Jay-Z himself. The flow of the project is immaculate, put together in a way that thematically continues on from his previous tape The Warm Up. It touched upon his continuous come up, struggles, ideas, ideals, morals, and memories that sound so complete, it is almost unnecessary to know which song you are listening to.
In 2010 I was 19 years old. Fresh out of high school and unhappy with the college and major I chose I felt alone and confused. What was I doing here? Where should I go? How do I deal with this growing depression? Should I transfer? What steps do I need to take? Cole held my hand throughout my transition, ultimately giving me the strength to push through my adversity. It was the actual execution of these topics that stood out. His creativity blew me away, and I felt more myself listening to Friday Night Lights than walking around campus. There are very few blemishes or things to criticize about the project that arrived at a consensus when BET gave him the Best Mixtape Of The Year award.
Favorite Tracks: Too Deep For The Intro, Before I'm Gone, Back To The Topic (Freestyle), You Got It, Villematic, Higher, In the Morning, 2Face, Home For the Holidays, Looking For Trouble
Most played: You Got It, Higher, In The Morning, Looking For Trouble
---

Lupe Fiasco – Enemy Of The State (Released in 2009)
Lupe, Lupe. Oh, how you bless us with such incredible music. While Lasers was looked down upon by fans (just as much as Lupe who made public that he was forced to create more pop standards) his discography reignes supreme. I first discovered Lupe Fiasco through his 2009 mixtape Enemy Of The State: A Love Story. Before the release of this project, Lupe had dropped a trio of concept tapes. Fahrenheit 1/15. Part 1 The Truth Is Among Us, Part II: Revenge of the Nerds, and Part III: A Rhyming Ape. He put these out with a year, and it became crystal clear that this Chicago emcee could rhyme, freestyle, and put together potent, free-flowing projects.
Enemy Of The State solidified his place among the best of mixtape rappers such as J. Cole, Wale, Drake, and Kendrick Lamar. Highly regarded music review website Pitchfork wrote:
(Enemy Of The State) is a potent reminder of his sheer technical prowess on this brief yet rewarding mixtape.
A stirring, live-band performance at the still hip-hop-phobic Coachella, a Hewlett Packard commercial that gets reprised as the last skit on this mixtape, unrelated plans to film with Matt Damon and climb Mount Kilimanjaro, an appearance on the Twilight soundtrack, and his influence manifesting explicitly in East Coast rhyme spitters Charles Hamilton and Wale as well as implicitly in L.A.'s jerkin' scene.
Lupe provided stream of conscious ideas and theories packed with astounding lyricism, a profound outlook on life, and a flow that makes you wonder if he ever took a breath.
I gravitated towards Enemy Of The State right away. At 18 years old I had yet to experience music from the likes of Nas, Biggie, Tupac, or Big Pun; some of the most well renowned lyricists in the entire history of Hip Hop. It was a huge revelation for my developing hip hop taste as I realized that the genre wasn't just made up of the hits that graced the Billboard Top 100.
Lupe took on a plethora of instrumentals from already released tracks like Say Something by Drake and Fireman by Lil Wayne, giving them new depth and life…very often outdoing the original.
Favorite tracks: The National Anthem Freestyle, Angels, Thank You, and the One, That Funny Feeling
Most played: The National Anthem, The One, That Funny Feeling