This article is all about Hip Hop, but it involves the world's most popular streaming tv/video service: Netflix.
So how about that Netflix premiere of Marvel's Luke Cage? How impressive is that series? It definitely met and even surpassed expectations and all involved should pat themselves on the back for an amazing job. While we all were floored by the storytelling aspect of Luke Cage and his struggles with Cottonmouth, Diamondback, the police, Moriah, and others, this series was undeniable and emphatically Hip Hop.
Yes, we all noticed that we have a big, menacing-looking Black dude who donned a hoodie and had the abilities of quick healing, supernatural strength, and impenetrable skin, but the musical score was ridiculous. It was produced by vanguard producer Adrien Younge (responsible for Ghostface Killah's Twelve Reasons To Die and its sequel, plus member of PRhyme with DJ Premier and Royce Da 5'9″) and legendary producer Ali Shaheed Muhammed of A Tribe Called Quest fame.
Luke Cage's score was mostly very vintage- seventies soul sounding, but sometimes you would catch some Gangstarr and other blistering Hip Hop within the series. Hell, even the titles of each episode were Gangstarr song titles ("Just To Get A Rep", "Suckas Need Bodyguards", "You Know My Steez", etc.). No wonder this reached all spans of Blacks, from the Hip Hop heavy to the conscious. However, this is not the only Hip Hop flavored movie or documentary on the Flix.
A few months ago, Netflix presented The Get Down, A Nas-executive produced series that chronicled a young teen and his friends from the Bronx trying to come up and establish themselves within a fresh new genre of music called rap in the late seventies. This is without question an intriguing series in that we see the formation of Hip Hop told in a fictional story. It has all the elements: rapping, partying, graffiti, and b-boying. Mamoudou Athie played the iconic Grandmaster Flash, under who the kids of Ezekiel, Boo Boo, Ra-Ra, and Shaolin Fantastic are mentored.
Pioneers like DJ Malibu and Kool Herc are represented in the series as well in a couple of episodes. This is a series for the tried and true Hip Hop lover, especially the ol' school heads, but it's also for the younger generation to see how Hip Hop culture was established through the eyes of a fictional character.
Let's not forget about a couple of documentaries. The first is the stellar look at underground Hip Hop label Stones Throw Records. Entitled Our Vinyl Weighs A Ton, this documentary highlights founder and creator Peanut Butter Wolf, and the vision he and his late partner in crime, Charizma, had for the label, especially in terms of authenticity and the notion of not changing an artist's creativity.
With interviews with the likes of heavyweights such as Kanye, Quest-Love, Common, and Taleb Kweli, the documentary highlights talent such as Madlib, MF Doom, Lootpack, and Mayer Hawthorne. The segment dealing with J Dilla's passing is especially gripping. For the underground enthusiast, this documentary is essential viewing and makes you salute more labels like Stones Throw.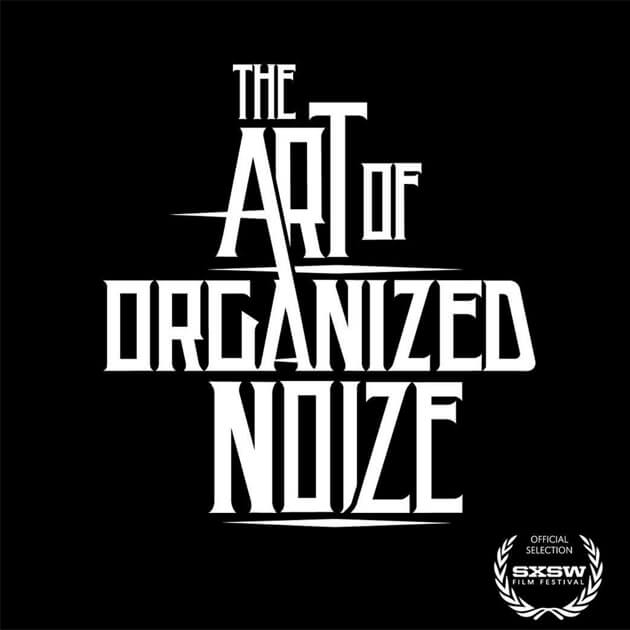 A documentary that is more accessible is The Art Of Organized Noize, which is a look at the rise and fall of seminal Southern production group, Organized Noize. Responsible for a breakthrough sound in the South, the production group known for bringing us Outkast and Goodie Mob documents their history from crafting music in high school to signing a multi-million dollar deal with Interscope, this is a vivid look into a time where the South were underdogs and came through to become the champions of Hip Hop as it stands today (like it or not folks).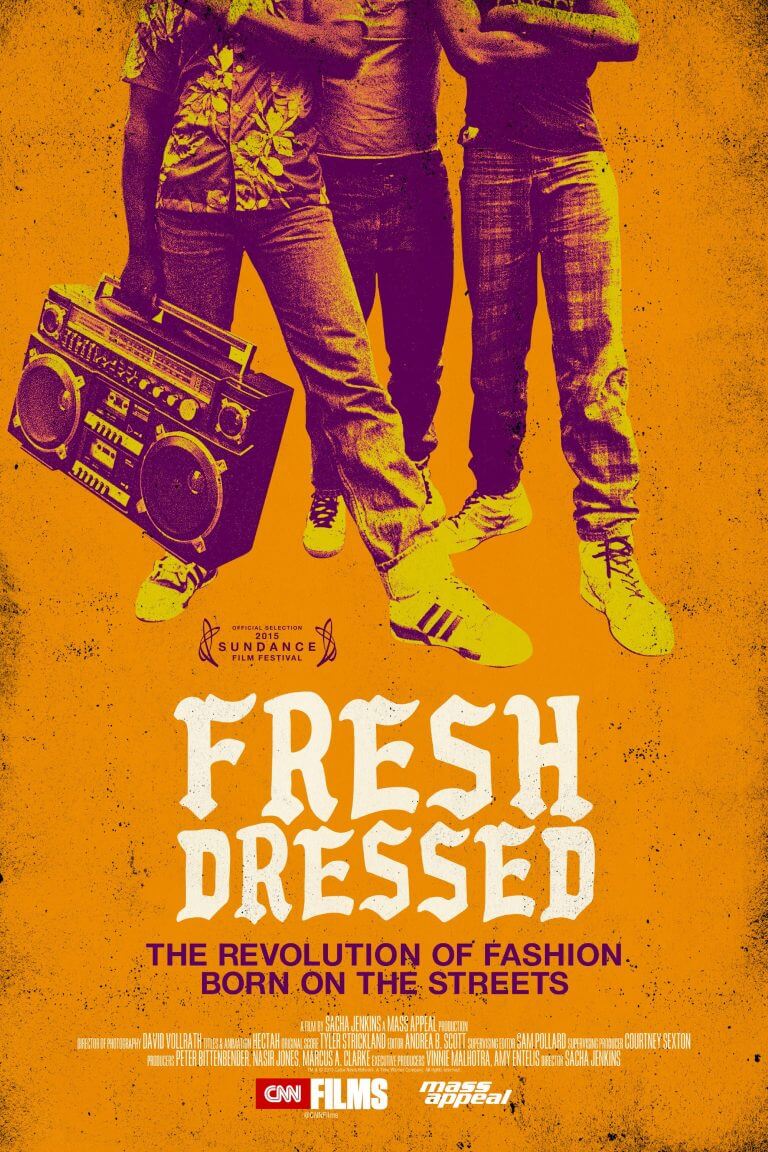 Also, don't sleep on a documentary called Fresh Dressed, which documents the rise in Hip Hop fashion. Giving props to the likes of fashion icon Dapper Dan to other designers such as the guys from Fubu, as well as Puffy Combs with Sean John and even the ones behind Cross Colors, this shows the evolution of where Hip Hop fashion came from and how it eventually took over the world.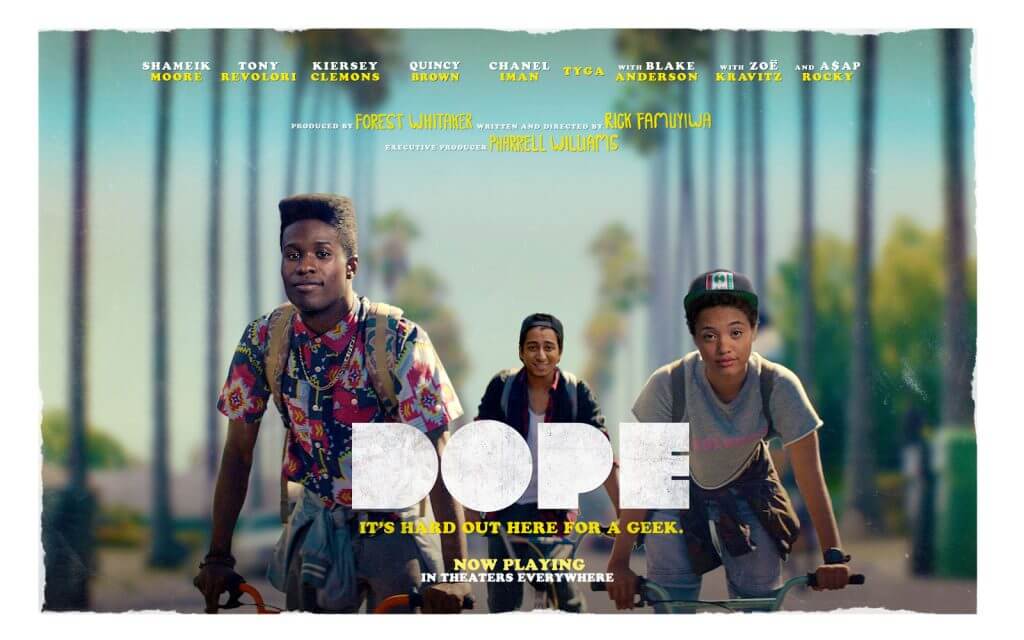 And let's not forget about the unapologetically Hip Hop movie Dope, which had cameos galore from the likes of A$AP Rocky, Vince Staples, Casey Veggies, and Tyga in an extremely entertaining coming-of-age flick.
As you can see, there are several Hip Hop series, movies, and documentaries that show the force of Hip Hop in mainstream media, as if anyone needed any reminders. Of course there are others we've seen including standup comedies from Katt Williams and Cedric The Entertainer, as well as a documentary of Jay-Z – Netflix has a lot of relevant Hip Hop movies and documentaries to cater from the casual to the aficionado to the seasoned head.
While we wait for Time Is Illmatic and Beats, Rhymes, and Life (the Tribe Called Quest documentary), one can only imagine what other Hip Hop centered pieces will get featured on Netflix, especially original productions. Most are very informative while producing the ability to entertain, which is what movies and docs are supposed to do. Have fun checking out these and other titles that I may not have mentioned here!