(Republished from DefineARevolution.com, By @TrueGodImmortal)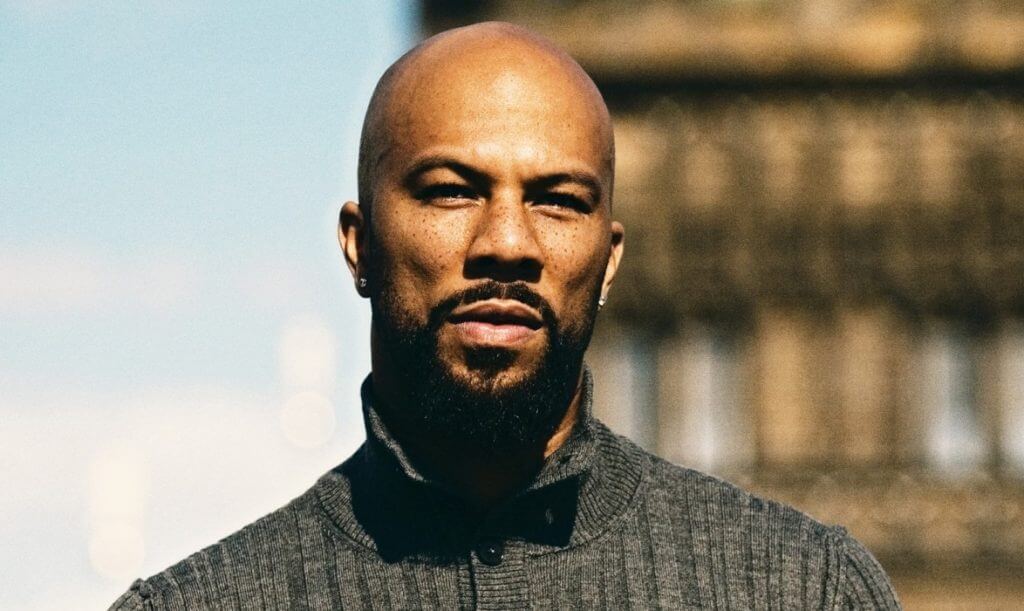 Common is one of the greatest MCs of all time and stands as the top rapper to ever come from Chicago (sorry Kanye). His work over the years as a Hip Hop artist is damn near unmatched, and I think he has one of the best catalogs in the genre.
With a couple classics under his belt, Common has earned the title of a legend, but how does his catalog rank? What's his best album? What's his worst album? Today, we examine Common, his best albums, his worst albums, and how they all rank. Let's get into it.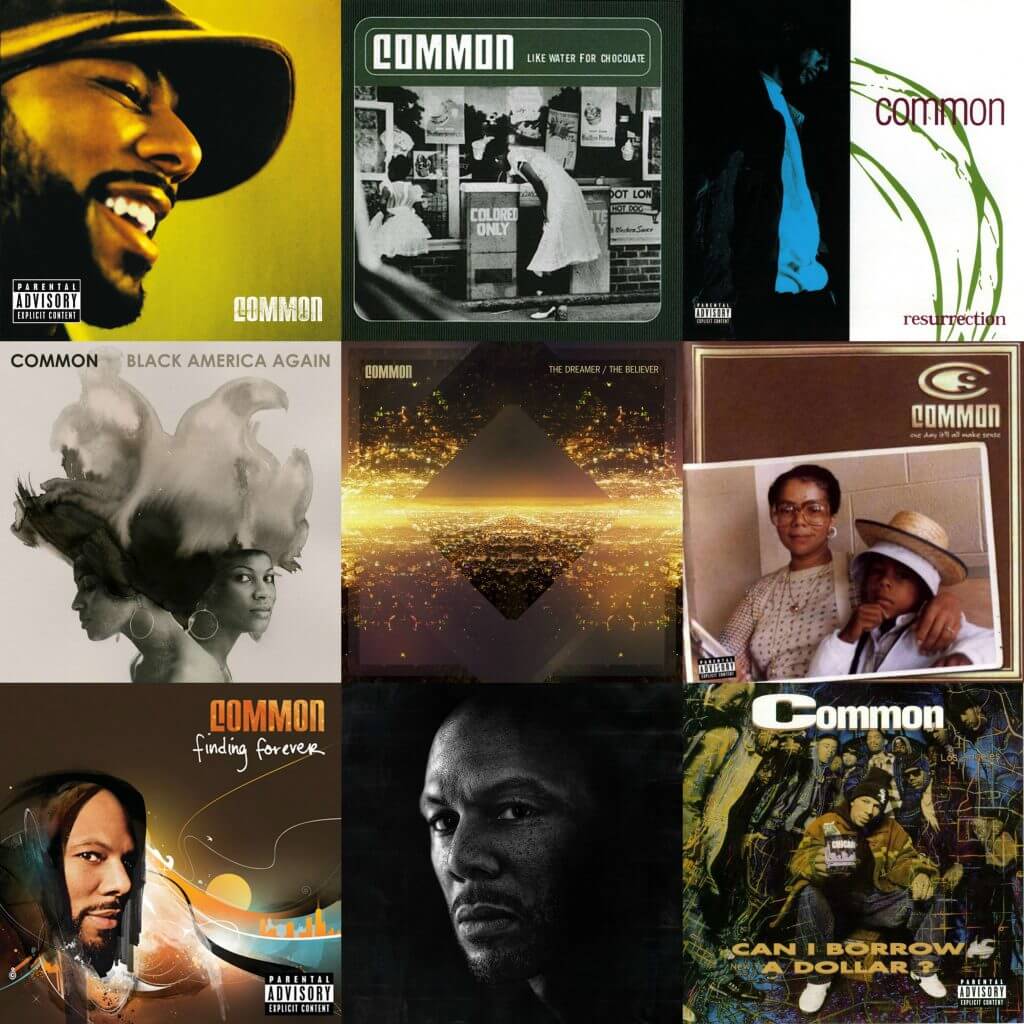 11. Universal Mind Control (2008)
I remember hearing this album and being severely disappointed. I wanted to hear Common at his best, but knew from the jump that this album would be a tough sell. He warned that the album was more of a feel-good album, rooted more so in a party element, sexually tinged, and more fun than his usual heavy topic albums, but this one just misses the mark completely.
The production is interesting, as there's electro and techno elements within it, but it doesn't mesh well with Common at all. His lyrics take a hit here, and get reduced to being middle of the road, but I did enjoy three songs here, "Make My Day", "Inhale", and "Changes". Those songs were very enjoyable listens, and I just wish Common had focused a bit more and cut down on some of the sexual content in favor of just overall dope songs, because a few of the songs, like "Sex 4 Suga" and "Punch Drunk Love" sound forced.
Overall, this is Common's worst, but it still has some decent moments. It takes a big hit however due to the lyricism having a small decline compared to his usual.
10. Electric Circus (2002)
This is here because it's hard to argue that it wasn't a misstep for Common, much like UMC. He's due a misstep every decade or so, and this apparently is his first one overall. I personally like this album and do not agree with the slander against it, but I do understand how it may have rubbed some fans of Common the wrong way. It was electric yet soulful. Spiritual but underlying sexual in a way. It was literally everything all rolled into one album and that would definitely rub some listeners the wrong way.
Influenced by his inspiration from Jimi Hendrix, Prince, Pink Floyd, and others, Common showed us a different side musically and the result was something abstract. Tracks like "Aquarius", "Soul Power", "The Hustle", "Star 69 (PS With Love)", and "Between Me, You, and Liberation" are highlights for me, and the final track "Heaven Somewhere" is amazing. While there are some songs here that are completely off the mark, overall I think is a good project, just an acquired taste.
9. Can I Borrow A Dollar (1992)
I think this album is dope, but it's just lacking something to take it over the top. Common comes with some good rhymes and the beats are solid, but there's an aura of immaturity in the music and that brings it down a bit, but it can be forgiven considering the age he recorded this at.
Regardless, this is a pretty solid project, just one lacking a bit more substance than his later projects, and because of that, it is ranked in the lower tier of his albums. However, songs like "Take It EZ", "Blows To The Temple", and "Soul By The Pound" make for an engaging listen and are the highlights here. While lacking a bit of cohesion overall in the sequencing, this album's production doesn't waver, as the beats are sample heavy and straightforward and my favorite part of this project.
8. Nobody's Smiling (2014)
I have mixed feelings about this album, but I think it's overall a dope project. Common decided to show love to some of the younger MCs in the world over, including his fellow Chicago artists, and it worked on this album that seemed to be a concept.
The theme was the violence that plagued Chicago and the reality the residents live with, and that is what allows the album to flow pretty well. It was one of the better albums of 2014, and while I personally don't listen to it often in retrospect, it still has some solid songs from the single "Kingdom" to the opening track "The Neighborhood" to the J. Dilla inspired track "Rewind That", which is my personal favorite.
This album doesn't stack up to some of Common's best, but as a standalone album, it is pretty solid. I think this one goes a bit ignored and underrated in his catalog, but it really was a dope project.
7. Finding Forever (2007)
I debated putting this album lower, but couldn't do it. It's a really good album, but feels a bit too similar to BE, and doesn't sound AS good as it. There are songs here that I could do without, like "Drivin Me Wild" and "Start The Show" but overall, when it first dropped, I loved the album. Common lyrically wasn't as great as he was on BE, but he still gave us some amazing music on this album.
This album promoted a more internal look of what "finding forever" could mean, and the album served as the journey through that. Common tends to have his albums stand as journeys and from the beginning, you're instantly captivated by songs like "The People", "I Want You", and the DJ Premier assisted "The Game". Common and Kanye had immense chemistry together with songs and we got to see that more here, as Kanye made multiple appearances.
My favorite song however was the Bilal-assisted "U, Black Maybe", which is one of the best songs in Common's career IMO. The precision and the focus he displayed is top notch, and Bilal kills it. It is the icing on the cake of this album. Overall, this album is very solid, it just has a few dry spots early on, but the second half of the album is perfect, including the iTunes bonus track, "Play Your Cards Right", another magnificent song with Bilal featured.
6. One Day It'll All Make Sense (1997)
I love this album. My love for the album grew much more in later years, but this album is a near classic. It's very jazzy in production, as Common seems to be a soul searching journey throughout the album personally, looking for the answers he never had. The title is a dead giveaway about this, and the more I listen to it, the more genius this album becomes.
Song-wise, this album has some of my favorite Common joints, such as "Invocation", the masterful "Retrospect For Life" with Lauryn Hill, "G.O.D. (Gaining One's Definition)" with Cee-Lo Green, and more. The album flows together almost perfectly and the production is flawless here. Common has a few albums that tend to go underrated and this is the one at the top of the list of his most underrated albums. Once again, a near classic.
5. The Dreamer/The Believer (2011)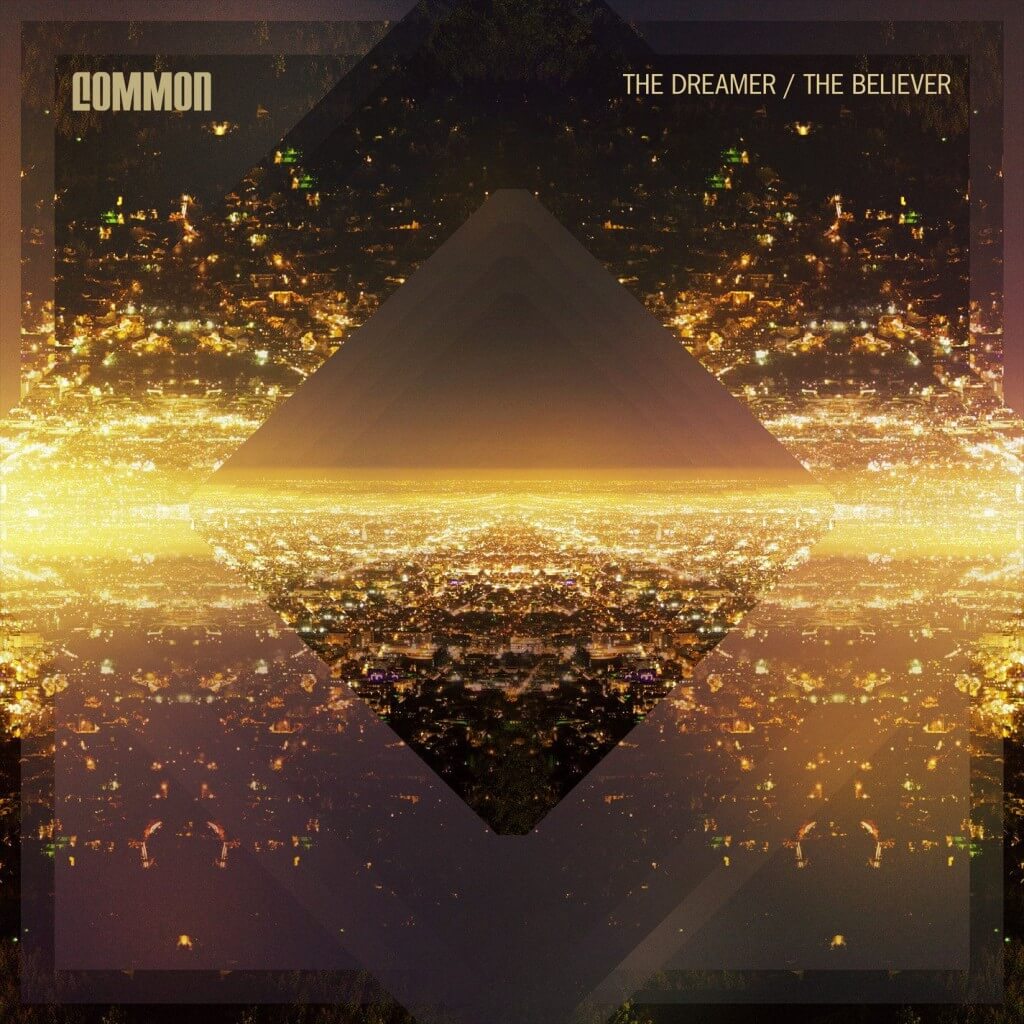 Another near classic and very debatable. This album has no weak tracks and just flows through very easily. Common sets out to release a near classic album every 5 or 6 years and this one was right on time in 2011, in the midst of his beef with Drake.
Common delivers here and gives us gems like the Nas-assisted "Ghetto Dreams", the Maya Angelou featured "The Dreamer", the solid subliminal diss track to Drake and all of Hip Hop on "Sweet", and the very reflective "Lovin' I Lost", which some have said spoke to the end of his relationship with Serena Williams. Overall, this album felt as cohesive and solid as BE (I'll get to that album in a second), and production wise, being solely produced by No ID gave it perfect soulful feel that we wanted to hear after the misstep of Universal Mind Control.
It seems like it is Common's pattern to drop a classic or near classic after an album that wasn't received as well. Check this list for further proof of that.
4. Black America Again (2016)
This album is only a few months old…  but it's my personal favorite album of 2016 and instantly feels like a classic. It's honestly an album that is as close to perfection as I would expect from an album in this era and no surprise, it comes from one of the greatest.
An album rooted in the black experience, the project tackles issues that affect us and our people, while still giving a relaxed and jazzy outlook on the struggles we face with a bit of optimism underneath it all. That's what makes this album so great, the theme combined with the actual production and guest appearances make for a flawless listen.
As usual on the best Common albums, Bilal steals the show, as he makes countless appearances and enhances each song he's on. Syd the Kid from The Internet also has multiple appearances, along with appearances from the beautiful singer Elena, the amazing BJ The Chicago Kid, and more. Songs like "Unfamiliar", "Red Wine", "LoveStar", "A Bigger Place Called Free", "Little Chicago Boy", and "The Day Women Took Over" are all highlights here, but the album itself just flows beautifully.
This will be remembered as a classic I'm sure.
3. Resurrection (1994)
The end of the short-lived Common Sense era, this album is a true classic that still sounds great all these years later. This was the first sign of true maturation in Common as an artist and it's one of my favorite projects of his, hence the ranking on the list. It's widely acknowledged and recognized as a classic, and rightfully so.
From the production, which was mostly handled by No ID, to the lyricism, Common gave us a true display in great artistry. When you think of the songs like "Book Of Life", "Nuthin To Do", "Thisisme", and of course the iconic "I Used To Love H.E.R", there is no denying the legacy of this album or the effect it had on Hip Hop. This is an all-time classic, so it's only right it's featured in the top 3 of this list.
2. Like Water For Chocolate (2000)
If we're being specific, I think this is the best album from Common in a way. It's my personal favorite of his because it doesn't sound like anything he had done before. The usual of more live instrumentation and the funk meets soul sounds of the production was so top notch and being that this album was released during the height of the Soulquarians run, it's no surprise this is a classic. With multiple appearances by Bilal, this album flows smoothly from the sample-heavy yet infectious love anthem "The Light", which became one of Common's biggest hits, to the relaxed funk sound of the Jill Scott and Bilal featured "Funky For You", also the Mos Def raw Hip Hop track "The Questions", to the storytelling within "A Film Called Pimp", this album had it all. Every single track is dope in its own right and this is the most cohesive yet most daring album in his catalog, yet it's not at the no. 1 spot. Why? Read on.
1. BE (2005)
The comeback album will always be no. 1. After all the ridicule Common took for the "Electric Circus" album, many people doubted him and counted him out. He had gone from the malt liquor drinking brother on "Can I Borrow A Dollar" to the soul searching introspective brother on "Resurrection" and "One Day It'll All Make Sense" to the Afrocentric and eclectic man on "Like Water For Chocolate" and to an extent, "Electric Circus", but he managed to bridge every gap in his career and personally reach within to create a flawless album with a shorter tracklist.
BE is the album that Common was meant to make his whole career, he just needed to go through something to make it. He focuses less on being counted out, and focuses more on the internal process and journey, while still reflecting the essence of Hip Hop on songs like "Testify", "They Say", "The Food", "Real People", and my personal favorite song of his, "It's Your World".
There's not one bad or weak track here and every single song carries a legacy of its own. That's what makes this album his greatest achievement. Lyrically, production wise (thanks to Kanye and Dilla), and just overall, this album is the greatest thing Common has created and definitely in the convo for one of the greatest Hip Hop albums of all time.