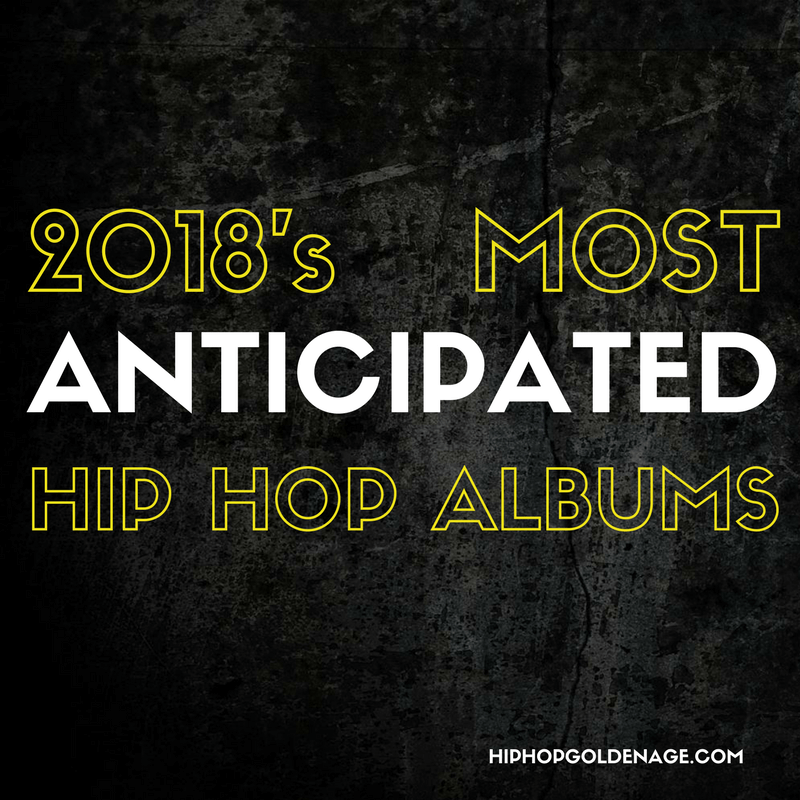 What's crackin' people? As we now are in the new year, heads are already anticipating projects from their favorite artists, and critics are speculating if 2018 can match the greatness of 2017. With the instant classics we saw from Rapsody, Kendrick, Jay-Z and Run The Jewels last year, and almost equally incredible projects from Skyzoo, Talib Kweli, Joey Bada$$, and Brother Ali dropping, it naturally gets one excited about the prospect of new music coming from people we were wanting to hear from last year. Who's gonna hit? Who's gonna flop? What's the next set bar for Hip Hop? Who knows, but for now let's go over twenty-five of the most anticipated releases of 2018.
27. Joyner Lucas - As Yet Untitled
Production: unknown. After making some bubbles with his slept-on mixtape 508-507-2209, he released the controversial cut, "I'm Not Racist". With his forthcoming untitled effort dropping sometime in 2018, you can expect to hear even more of his excellent bars and his potential to be one of the game's next stars.
26. Phife Dawg - Forever
Production: Q-Tip, J Dilla, Pete Rock, others. Long live the "five foot assassin". When Phife Dawg passed from diabetes complications in 2016, our Hip Hop hearts were broken. Our collective consciousness was raised by A Tribe Called Quest, and one of its vital members had gone home. Before the reunion and his passing, he was finishing up his solo album entitled Forever, which reportedly has work done by Pete Rock and Q-Tip, plus a Dilla beat on it as well. Previously released singles like "Wanna Dance" and "Dear Dilla" are expected to be included on this effort. There's no doubt it will be bittersweet to hear the "funky diabetic" and him not be here – but as we know, his spirit will continue to live on thus he's immortal.
25. Masta Ace & Marco Polo - As Yet Untitled
Production: Marco Polo. Word around the campfire is that underrated beatsmith Marco Polo will be in charge of production for Masta Ace's next effort. We last heard from Masta Ace with his very decent The Falling Season album. One has to wonder if this new album will be another conceptual album like the unforgettable efforts Disposable Arts and A Long Hot Summer. This may just be good ol' fashioned Hip Hop. Either way, we are ready for it!
24. Earl Sweatshirt - As Yet Untitled
Production: artist, others. The ever allusive Earl Sweatshirt. Once seen as arguably the most talented member of OFWGKTA, and one with the most personal issues. These issues resulted in some damn great projects such as his full length debut, Doris, and his last effort, I Don't Like Shit, I Don't Go Outside. With the unfortunate passing of his father, it's very possible we will hear even more from his troubled heart, but we'll be all the more grateful for him letting us in.
23. Ludacris - As Yet Untitled
Production: unknown. Anytime there's a mention of a new Luda album, we jump at the chance. He already dropped a couple cuts in 2017 to whet our appetite for an upcoming project, and hopefully it will see the light of day in 2018.
22. Cypress Hill - Elephants On Acid
Production: DJ Muggs. The legendary weed advocates have returned. The group of B-Real, Sen Dog, Bobo, and DJ Muggs are back.  They haven't been heard from as a group since Rise Up!, but now Muggs has reunited with them full-time – and we can't wait to see if they can recapture the magic of influential releases such as their self-titled debut, Black Sunday, and III: Temples Of Boom. There's never been such a thing as a disappointing Cypress album (even with Muggs only handling a few beats instead of the whole album), but I have a feeling this one could be their best one in over a decade.
21. Elzhi & Khrysis - Jericho Jackson
Production: Khrysis. Elzhi is one of Hip Hop's true lyricists. This superb Detroit-rhyme slinger is the type you don't want guesting on your song because he'll take the cut with him. We last heard from him in 2016 with the personal Lead Poison, and who can forget the fucking incredible The Preface? In 2018, he'll be teaming up with 9th Wonder protege and Grammy nominated NC beatmaker Khrysis to release Jericho Jackson, and just the thought of those two working on a whole album together could be as great as anything Elzhi has ever done, plus continue to show just how crazy Chris Tyson is behind the boards. Hopefully we'll hear a verse or two from him too.
20. Boogie - As Yet Untitled
Production: unknown. Compton emcee Boogie shocked the world when he was announced as a new member of the Shady camp along with Westside Gunn and Conway The Machine with the Griselda camp. Boogie is a very nice emcee and soon enough the world will soon know this as well, as hopefully we'll get a very strong debut from the latest to extend the legacy of Compton.
19. Roc Marciano & DJ Muggs - Kaos
Production: DJ Muggs. One of NY's grimiest storytellers is Long Island's Roc Marciano. Thunderous previous efforts such as Marcberg, Reloaded, Marci Beaucoup, and 2017's Rosebudds's Revenge (be on the lookout for the sequel as well reportedly) shows just how nuts of a talent Marci is. With the addition of DJ Muggs to do a whole album with him, Kaos will be a dark, brooding gem of an album. If you thought Muggs' effort with Meyhem Lauren, Views From The Equinox, was hard – wait til you get a load of Kaos.
18. The Roots - End Game
Production: Quest-Love, 9th Wonder, others. The legendary Roots crew ladies and gentlemen. The most consistent group in all of Hip Hop is returning with their next potentially amazing effort, End Game. With 9th Wonder in assistance, this may be yet another new sound for the group, but one that will bring a new level of soul with them. The same ones that delivered classics like Illadelph Halflife, Things Fall Apart, and How I Got Over return with their next potential classic.
17. Freddie Gibbs & Madlib - Bandana
Production: Madlib. One of the most delightful efforts of the past decade was the collaborative effort between Freddie Gibbs and Madlib: Pinata. Now with Gibbs' legal stuff behind him, plus hoping to capitalize off the acclaim off his 2017 album, You Only Live 2wice, here's to hoping they can repeat the gritty magic that was Pinata.
16. T.I. - The Dime Trap
Production: unknown. Many consider him the Jay-Z of the south, and it's definitely undeniable how influential T.I. has been to southern Hip Hop. His Roc Nation debut, The Dime Trap, has been a couple years in the making, but hopefully it'll drop in 2018. Speculation has it that Dr. Dre has worked with him on this project, which may make the project that much more intriguing.
15. Evidence - Weather Or Not
Production: artist, Nottz, The Alchemist, DJ Premier, Khrysis, DJ Babu, others. Mr. Slow Flow himself, Evidence, returns in early 2018 with his third solo album, Weather Or Not. Following up the critical acclaim of his previous two efforts of The Weatherman LP and Cats & Dogs, Ev already dropped two singles from the album: the Alchemist-crafted "Throw It All Away" and the Nottz-produced banger "Jim Dean". Along with guests like Rapsody, Styles P, Defari, Jonwayne, and his fellow Dilated Peoples brother Rakaa Iriscience, this will be a heatseeker in the winter months.
14. Royce 5'9" - The Book Of Ryan
Production: unknown. The lyrical perfection that is Royce 5'9″ returns with his seventh full-length album, The Book Of Ryan. Royce is following up his personal release, Layers, and promises to get even more in-depth and introspective with this new release. This will no doubt be a very intriguing effort and one that will likely continue to push Royce into earning the title of lyrical legend.
13. Dave East - As Yet Untitled
Production: unknown. The new voice of Harlem, Dave East, has been quite the buzz for the past few years. From his mixtapes like Hate Me Now to the critically acclaimed Kairi Chanel and 2017's Paranoia EP, East is sitting on a flamestarter for a full-length debut for Def Jam. If we go upon his track record, it's very apparent that the young Harlemite will definitely deliver in the goods department, as his gritty rhymes and great storytelling will be something intriguing to watch in 2018. He will drop Paranoia 2 in early 2018, but it's the full-length that will officially make him a bonafide star.
12. Pusha T - King Push
Production: Kanye West. If there's one album we've been eagerly awaiting for a few years now, it's definitely Pusha T's King Push album. Releasing the teaser for King Push entitled King Push: Darkest Before Dawn in 2015, we knew that if Darkest Before Dawn sounded THAT crazy, one could only imagine what King Push itself would sound like. It has been reported that Kanye will be the sole producer for the project so it sounds like this could be quite the sonic treasure we had been hoping for. Although it's unknown if previously released singles "D.D.A." with Jay-Z, H.G.T.V.", and "Circles" will be included on the effort, one thing is for sure – Pusha's King Push will be well worth the wait.
11. Jon Connor - Vehicle City
Production: Dr. Dre, others. Detroit's Jon Connor has been a dropping heat for some years now in the underground with some rather fire mixtapes. However, it was when Connor revealed during a BET cypher that he was the best to blow from Aftermath that heads were immediately in high anticipation. We see how Dre's last protege blew up (read: Kendrick Lamar) so here's hoping for the same massive success with Jon Conner's Aftermath debut, Vehicle City.
10. Redman - Muddy Waters Too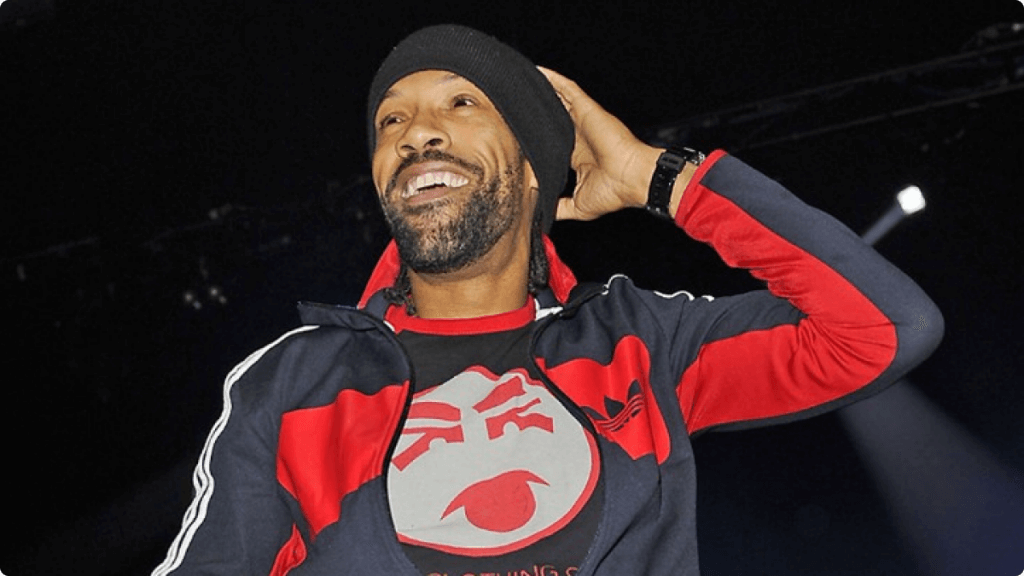 Production: Erick Sermon, others. Jersey Hip Hop legend Redman has been hitting the sequel to his most acclaimed album, Muddy Waters, for the last few years. His last effort, the EP Mudface, was a nice reintroduction to this new generation of emcees. Now the album is reportedly finished and is ready to be felt by his loyal fans.
9. The Game - Westside Story
Production: Dr. Dre, Bongo, others. One of Hip Hop's most consistent emcees of this generation is former Dr. Dre protege The Game. Following up one of the most acclaimed albums of his career, 1992, will be Westside Story, which is reportedly his final album. Word has it that he will be reunited with his former mentor along with having a collabo with Kendrick Lamar. If this is his swan song, he may be going out like the G he is.
8. Jay Rock - As Yet Untitled
Production: unknown. When we last years from TDE's O.G. Jay Rock, he had delivered his VERY dope 2015 album, 90059. Even better than his Follow Me Home debut, 90059 was his breakout album. He's ready now to drop the follow-up and based on TDE's momentum, this will be another fire release. He already dropped "King's Dead" with Kendrick, James Blake, Future, and Mike WILL Made It, which will also be on the potentially FLAMES Black Panther OST. If this new album is anything like or better than 90059, Jay will have a serious one on his hands.
7. Kanye West - Turbo Grafx 16
Production: artist, others. One thing about Kanye (Kardashian) West is you never know what to expect from him musically (or otherwise). He tends to reinvent himself with every release, which is a good thing. His last effort, The Life Of Pablo, was a mixed bag, or Yeezus mixed with My Beautiful Dark Twisted Fantasy with some original herbs and spices added. As to what we can expect to see from the tentatively titled Turbo Grafx 16 (named after the highly underrated video game system of the early nineties), all we can say is stay tuned. Whatever it is, it'll be something as ambitious as ever.
6. Westside Gunn - As Yet Untitled
Production: Daringer, others. Griselda may very well be one of the most must-see labels/crews of all of 2018. Since getting signed to Shady in 2017, speculation has really ran rampant about how the sound will be. Gunna's last full-length effort, FLYGOD, was among the most hard-hitting releases of 2016, and since then he has dropped the mixtapes Hitler Wears Hermes 5 and Hitler On Steroids. Not to mention his EP with MF DOOM and the quietly dropped Riots On Fashion Ave. His Shady Records debut could be a gritty as ever, and along with his brother Conway, El Camino, and B.E.N.N.Y., this will be a very big one.
5. ScHoolboy Q - As Yet Untitled
Production: unknown. After the enormous successes of Oxymoron and its follow-up The Blank Face LP, TDE's ScHoolboy Q is set to drop another banger for our ears in 2018. Reportedly the album was either finished or near completion by late summer so it's only a matter of time before we get his third major label effort. The Grammy Award-nominated emcee delivers another collection of gritty, in-your-face rhymes for you to absorb. Is another gold or platinum plaque in Quincy's future? Only time will tell, but I wouldn't bet against him.
4. Conway The Machine - As Yet Untitled
Production: Daringer, others. Many would say the true star of Griselda is Conway The Machine, the brother of Westside Gunn. His no-nonsense, slightly slurred delivery has made him among the most in-demand emcees in the game right now. In 2017, along with doing collaborations with the likes of Mayhem Lauren, Big Twins, and several others, he dropped the mixtapes Reject On Steroids, More Steroids, and the intense G.O.A.T., all of which exemplified that nihilistic griminess that  Conway fully exhibits. In 2018, it's speculated he'll drop a few efforts, with one being his official Shady debut. Conway with Eminem is a very scary concept, but it could very well happen.
3. Royce 5'9" & DJ Premier - PRhyme 2
Production: DJ Premier & Antman Wonder. Who could forget the instant classic that was PRhyme, the first collaboration between Royce 5'9″ and DJ Premier? Although at an EP's length, the project was among the most incredible listens of the decade, let alone the year of 2015. The difference this time is that they get assisted by Preemo protege, Antman Wonder instead of Adrien Younge. If you have heard anything from Antman, you know this is a very worthy substitution for Younge, and this will no doubt be a FLAMES follow-up to a monumental debut.
2. Skyzoo - In Celebration Of Us...
Production: !llmind, Apollo Brown, Daringer, Cardiak, others. There's no going wrong with Brooklyn's Skyzoo. Among the most slept-on lyricists in the game currently, Sky has delivered some excellent albums such as his debut, The Salvation, Music For My Friends, and his most recent EP, Peddler Themes. In 2018, he returns with In Celebration Of Us, and quite frankly, based upon the sampler that was dropped, this already is a high bar-setter for the year. Phenomenal production from the likes of !llmind and Apollo Brown, as well as others like Marc Nfinite, this is a personal, in-depth, vivid release with Sky at his lyrical and conceptual best. This could very well be his official hallmark moment.
1. Nas - As Yet Untitled
Production: unknown. The god emcee from Queensbridge is finally set to drop the long-awaited follow-up to his stellar Life Is Good album from 2013. DJ Khaled teased the masses by stating "Nas Album Done", but we haven't heard anything in terms of a single yet. However, word is Nas is fully ready to drop the new album, and we all know it'll be nothing less than another important piece of Hip Hop excellence. You can bet based on today's political and social climate, plus personal matters, Mr. Jones has a bunch to say in 2018.
Other Anticipated Albums
Westside Gunn & Conway – Hall & Nash 3
Jeezy & T.I. – as yet untitled
Brockhampton – as yet untitled
NYGz – Hustla's Union
Remy Ma – Seven Winters, Six Summers
Remy Ma – PunisHER
A$AP Rocky – as yet untitled
Isaiah Rashad – as yet untitled
Earthgang – Dreamville full-length debut
Lenny Grant – The Lenny Grant Story
GZA – Dark Matter
Jedi Mind Tricks – The Bridge & The Abyss
Method Man & Redman – Blackout 3
Chuck Strangers – as yet untitled
Scarface & DJ Quik – as yet untitled EP
Rain910 – as yet untitled
MF DOOM & DJ Muggs – as yet untitled
Lil' Wayne- as yet untitled
Nicky Minaj – as yet untitled
G.O.O.D. Music – Cruel Winter
While there are a lot more projects that are destined to drop, some of these efforts may not drop, and that's just being real. However, if the musical stars align just right, we will see all these releases and more (will we ever see efforts like Madvillainy 2, GhostDOOM, Jay Electronica's Act II, or a Kendrick & Cole album?). If 2018 is anything like 2017, this will be another musically astounding year.