HipHopGoldenAge was founded to celebrate classic Hip Hop and the pioneers of the music and culture we all love, and also to provide a counter-weight to the emptyheaded bubblegum rap that took over the mainstream from the mid-nineties on. Our focus is not just on the eighties and early nineties though – we are also here to show that quality Hip Hop has always existed. If you only follow the mainstream you would not know it, but quality Hip Hop has always been there.
While we will always consider 1987 – 1996 the best ten-year period in Hip Hop ever, this past decade has been exceptional too. Hip Hop is the dominant cultural and musical force in the world now, and its dominance is reflected in its diversity. This is a selection of 9 albums released in the 2010s that are underrated, not by real heads and critics who know what's up but by the general Hip Hop public who consume only what is served up by the mainstream media. There is no right or wrong here, these are just 9 albums released in the past decade that you should check out if you have never done so before. What do you think about the albums on this list? Which ones do you have on regular rotation?
Shabazz Palaces - Black Up (2011)
Black Up is the debut studio album by Shabazz Palaces, the duo consisting of Palaceer Lazaro (formerly Butterfly of Digable Planets) and multi-instrumentalist Tendai "Baba" Maraire. This album is pretty much amazing, unlike anything you have ever heard before. Experimental Hip Hop, Progressive Hip Hop, Abstract Hip Hop – call it what you want, just know no label can do this project justice. And it doesn't need a label either, other than 'classic'. At ten songs, Black Up is a tight presentation, but not a second is wasted. Throughout the 10 songs, deep beats highlighted by electronic flourishes complement the idiosyncratic flows and intricate lyrics filled with abstract metaphors and intelligent observations – there's a lot to unpack here.
Even though Shabazz Palaces' follow up efforts were interesting enough – especially Lese Majesty (2014) is good – up to now they have never reached Black Up's level of outstanding excellence again, and it is hard to see how they could. This album is something special, unique like It Takes A Nation Of Millions To Hold Us Back is unique, or like Madvillainy is.
To really do justice to this musical treasure you need to listen to it on a quality system or with really good headphones or earbuds – otherwise, you might miss the deepness of the bass and other sonic intricacies. Black Up certainly isn't for everyone, but for those open for a challenging listen or just for something different from 13-in-a-dozen rap, this album really is pure gold. Black Up is one of the most (if not THE most) creative, innovative, and captivating Hip Hop albums of the decade.
Oddisee - Tangible Dream (2013)
Washington DC's Oddisee really is something else. He is an incredible producer AND a great lyricist. He is responsible for two near-flawless albums as one-third of the Diamond District trio, and he has released a string of great solo-projects. Tangible Dream is his best solo-effort of this decade, along with The Good Fight (2015). This album is full of great tracks. "Tomorrow Today", "Back Of My Mind", "Killin' Time", "Be There" "Tangible Dream" – just a few of the stand-out tracks on this awesome project. Tangible Dream offers smooth and intelligent Hip Hop of the highest quality – this album should be a part of any serious Hip Hop collection.
Add-2 - Prey For The Poor (2015)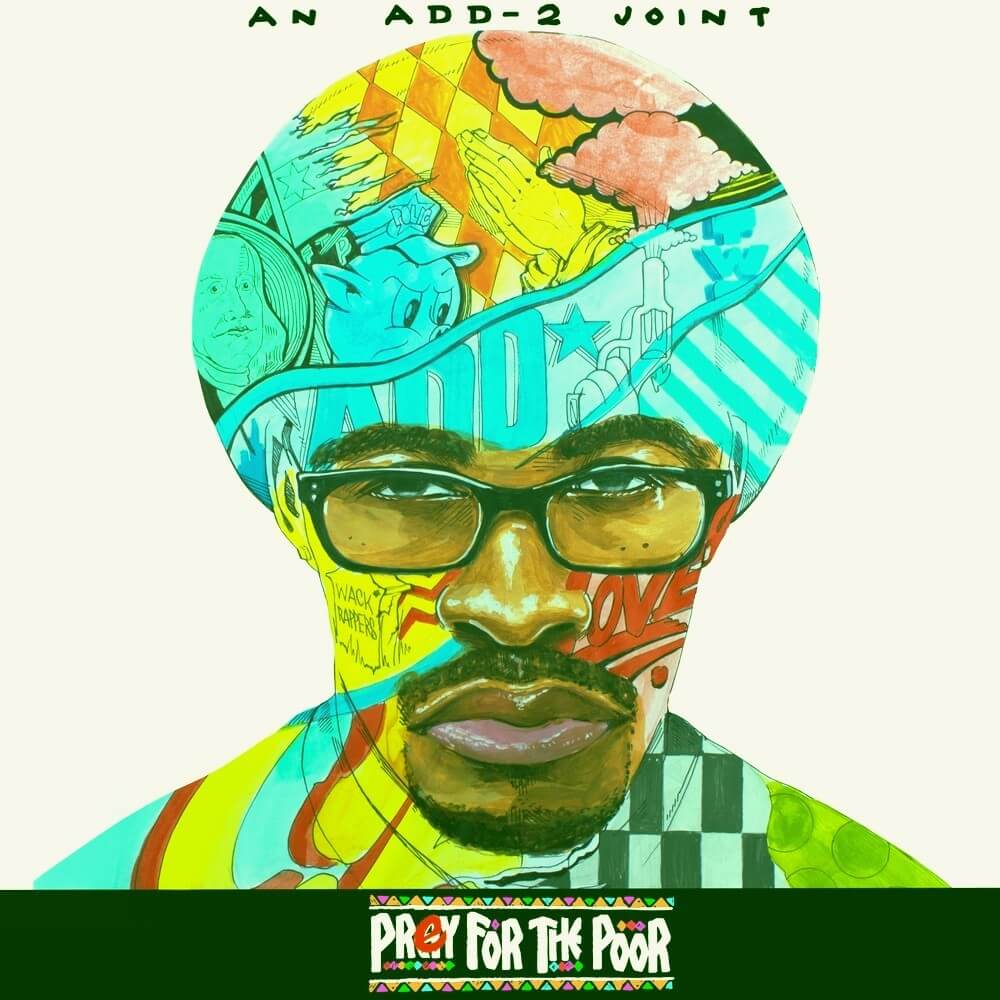 Prey For The Poor is Chicago emcee Add-2's debut solo LP since signing to 9th Wonder's Jamla Records. It's his official debut album after a string of excellent mixtapes – an album that went sadly unnoticed upon its release in 2015. Make no mistake though – this is one of the best Hip Hop releases of 2015. Add-2 is a spectacular lyricist, who combines supreme technical skill as an emcee with the ability to write intelligent, socially conscious lyrics. The smooth jazzy beats are produced by the likes of Nottz, AMP, 9th Wonder and mainly Khrysis, and the album's guest features include A-listers like Rapsody, Jamila Woods, Sam Trump, and Raheem DeVaughn. Add-2 touches on a myriad of important societal issues in a thought-provoking manner, this is an important album more people should have picked up on. Don't sleep on Add-2.
Phonte - Charity Starts at Home (2011)
As one-third of Little Brother (along with Rapper Big Pooh and 9th Wonder), Phonte was responsible for two of the best albums of the 2000s – The Listening (2003), and The Minstrel Show (2005). In 2004 he dropped Connected, one the 2000s sleeper classics as half of Foreign Exchange. After these three near-flawless albums in the 2000s, in 2011 he released Charity Starts At Home, his long-awaited solo debut. Charity Starts At Home has none of that fake hustler rap about money, guns, and b*tches we heard too much from the face-tatted circus clowns this past decade, but if offers grown man Hip Hop at its finest – smooth instrumentals and intelligent lyrics by one of the finest emcees in the game.
Awon & Phoniks - Return To The Golden Era (2013)
Awon & Phoniks' Return To The Golden Era is pure gold. Dope beats, scratches, lyricism, storytelling – all you could want in a mature Hip Hop album is present here. Portland, Maine producer Phoniks hooking up with Brooklyn-born Virginia-resident Awon has brought the world a bunch of great Hip Hop – their collaborative debut album Return To The Golden Era arguably is the epitome of their chemistry. This album will satisfy the cravings of all those who dig smooth, jazzy and confident Hip Hop music. No skippable tracks on here, but a special mention goes out to "Forever Ill", which features Awon's wife Tiff The Gift – one of the best and most slept-on female emcees of this decade. Return To The Golden Era: grade-A Hip Hop for adults.
Ryu - Tanks For The Memories (2016)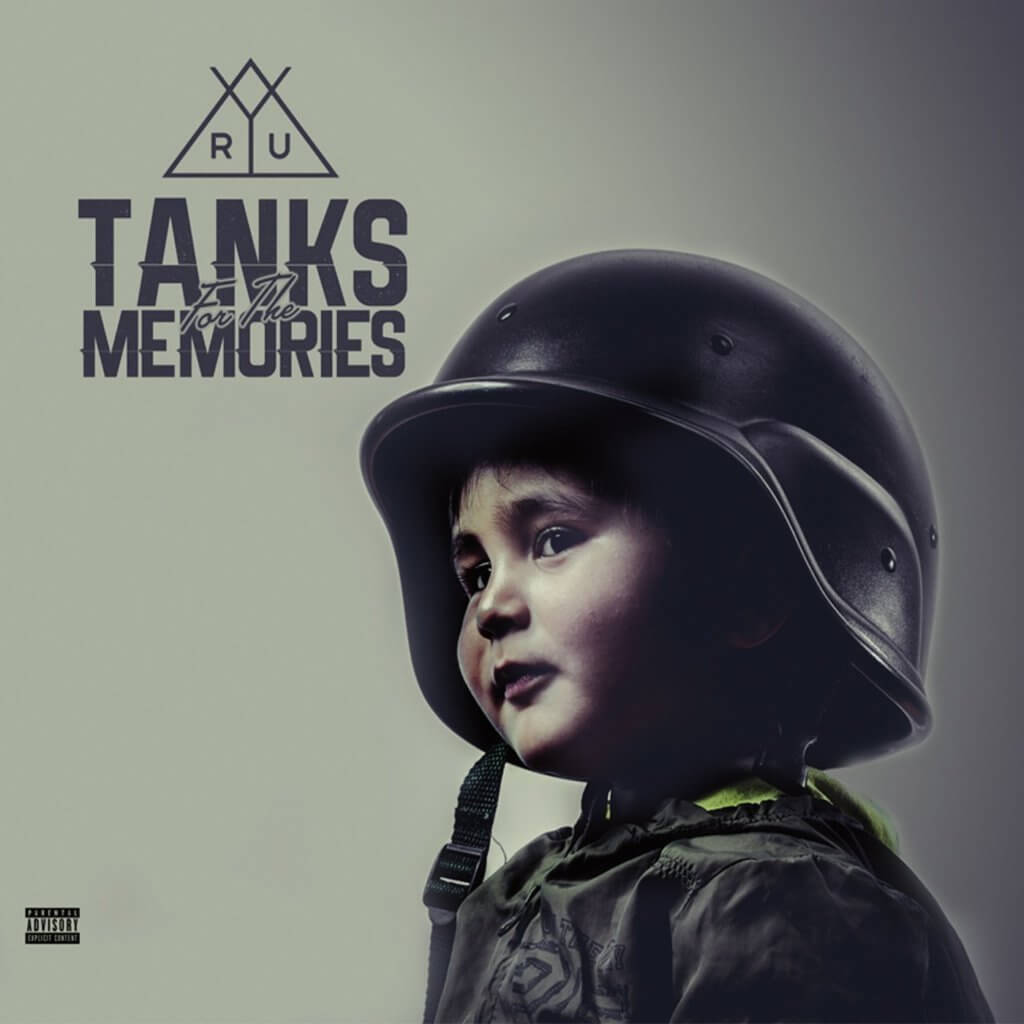 Tanks For The Memories is the most slept-on album of 2016. You may know Ryu as one-quarter of Styles Of Beyond, a Los Angeles crew who dropped an underground classic in 1998 with their debut album 2000 Fold. Almost 20 years later Ryu surprises with Tanks For The Memories. With work on the boards from West Coast legend Divine Styler, Ryu dropped this gem of an album to little or no fanfare. That's a shame because Tanks For Memories is awesome. Ryu brings the boom-bap back – the album is a near-perfect modern interpretation of 90s Hip Hop, using the beat-structures of Hip Hop classics from Gangstarr and Big Daddy Kane on two of the stand-out tracks, sampling Public Enemy on another, and bringing back the Funky Drummer break too – especially people who know their classics will enjoy this album. Ryu is a great lyricist too, with dope flows and clever wordplay. Tanks For The Memories is a throwback and homage to Golden Age Hip Hop, one that belongs in your collection if you're into that vintage boom-bap sound.
Qwel and Maker - Beautiful Raw (2013)
You may know Chicago emcee Qwel as part of the Typical Cats crew, who had three pretty good albums with Typical Cats (2001), Civil Service (2004), and 3 (2012). In addition to his work as a solo artist, Qwel has been releasing projects ever since 2004 with producer Maker. Beautiful Raw is their fourth collaborative album and their best. Maker's instrumentals serve as the perfect backdrop for Qwel's rhymes – which were some of the best recorded in 2013. Qwel is an excellent rapper, one of the best most of you probably have never listened to. For those who are up to speed with Qwel's work will know it to be true, for those who have slept on Qwel up to now are in for a treat – before you go check out his back-catalog, begin with this album, enjoy Maker's beats and really listen to Qwel's lyrics to appreciate his skill and intricate wordplay.
Demigodz - KILLmatic (2013)
KILLmatic is a 2013 album from supergroup Demigodz. Demigodz is a Hip Hop collective whose line-up has changed several times over the years – as of 2012, the group consists of Apathy, Celph Titled, Ryu, Esoteric, Motive, & Blacastan. With production from Apathy (who also serves as executive producer for the album), DJ Premier, Teddy Roxpin, Chumzilla, Snowgoons, Skammadix, Will C, and Marco Polo, and guest appearances from renowned rhyme spitters as R.A. The Rugged Man, Planetary, and Termanology KILLmatic is an hour of HEAT. 100% pure uncut Hip Hop: hard rhymes, booming beats, dope scratches, and nostalgia-inducing samples – just listen to "Dead In The Middle", which uses the epic Big Pun verse 'dead in the middle of Little Italy little did we know that we riddled some middlemen who didn't do diddly' as the hook. KILLmatic: non-stop blood pumping beats and lyrics from beginning to end.
Kno - Death Is Silent (2010)
On the four CunninLynguists albums preceding this project, Kno already amply proved that he can put a big stamp on an album in terms of production. In 2010 the CunninLynguists producer released Death Is Silent: a solo album on which he also accounts for a large part of the lyrics.
The production on this album is nothing short of spectacular, and the beats and the stories blend together like gears on a machine. "When I Was Young", "Loneliness", "Rhythm Of The Rain", "Spread Your Wings", "Graveyard", "I Wish I Was Dead", "They Told Me" and "The New Day" are all highlights, but this album's strength is its consistency. The whole album has the same feel, without ever sounding monotonous. This is an album to zone out on, to press play and let it run from start to finish – no need to skip anything, there are no fillers tracks and no stupid skits. Of course CunninLynguists colleagues Natti and Deacon The Villain make appearances, as do regular collaborators like Tonedeff and Substantial. But even if Kno will always be a producer before he is an emcee, he can carry an album on the microphone as well. He calls himself the Emo Premo on one of the tracks, providing lyrics that should shame most full-time rappers.
Death Is Silent is one of our favorite albums released in 2010, a true musical gem in a world full of fake thugging, bling-bling, dumb-ass b.s. From start to finish, this is a masterpiece of music (not just Hip Hop). Anyone with an interest in quality music with substance will like, if not love this melancholic masterpiece.