First published as a young teenager, Glen E. Friedman came to prominence in the mid-eighties with his photographs and cultural expressions of radical skateboarders and iconoclastic musicians of punk and Hip Hop.
Friedman is considered one of the most important photographers of his generation.
His photographs have been exhibited in art galleries and museums worldwide. Original prints of his work are in the photography collections of the Metropolitan Museum of Art in New York City, the Berkeley Art Museum and Pacific Film Archive, the Photographic History Collection of the National Museum of American History at the Smithsonian Institution in Washington D.C., as well as the permanent collection of the Experience Music Project Museum in Seattle, Washington, many institutions of higher learning and private collections globally.
Almost a dozen hardcover books of his work have been published, documenting his various subjects of interest, most recently by Rizzoli Publications International in 2014. (IMDb)
For more info on Glen E Friedman and his work visit: Burning Flag.
Check out these 9 Hip Hop classics, featuring Glen E Friedman's photographs:
Ice T - Rhyme Pays (1987)
Ice T's debut album was very influential (for good or for bad), as it was one of the very first albums with 'gangsta rap' themes (although with limited profanity). In 1987 the gangsta theme still had originality and authenticity, which makes Ice T a true O.G. & a bonafide Hip Hop icon. The album cover has Ice T sitting in a car along with DJ Evil E and his girlfriend at the time, Darlene Ortiz.
Public Enemy - Yo! Bum Rush The Show (1987)
The debut of one of Hip Hop's greatest and most important groups of all time. Hugely influential and the stepping stone to Public Enemy's follow up and Hip Hop's ultimate classic album: It Takes A Nation Of Millions To Hold Us Back. The iconic cover photo only helps to solidify the classic status of this album.
LL Cool J - Bigger And Deffer (1987)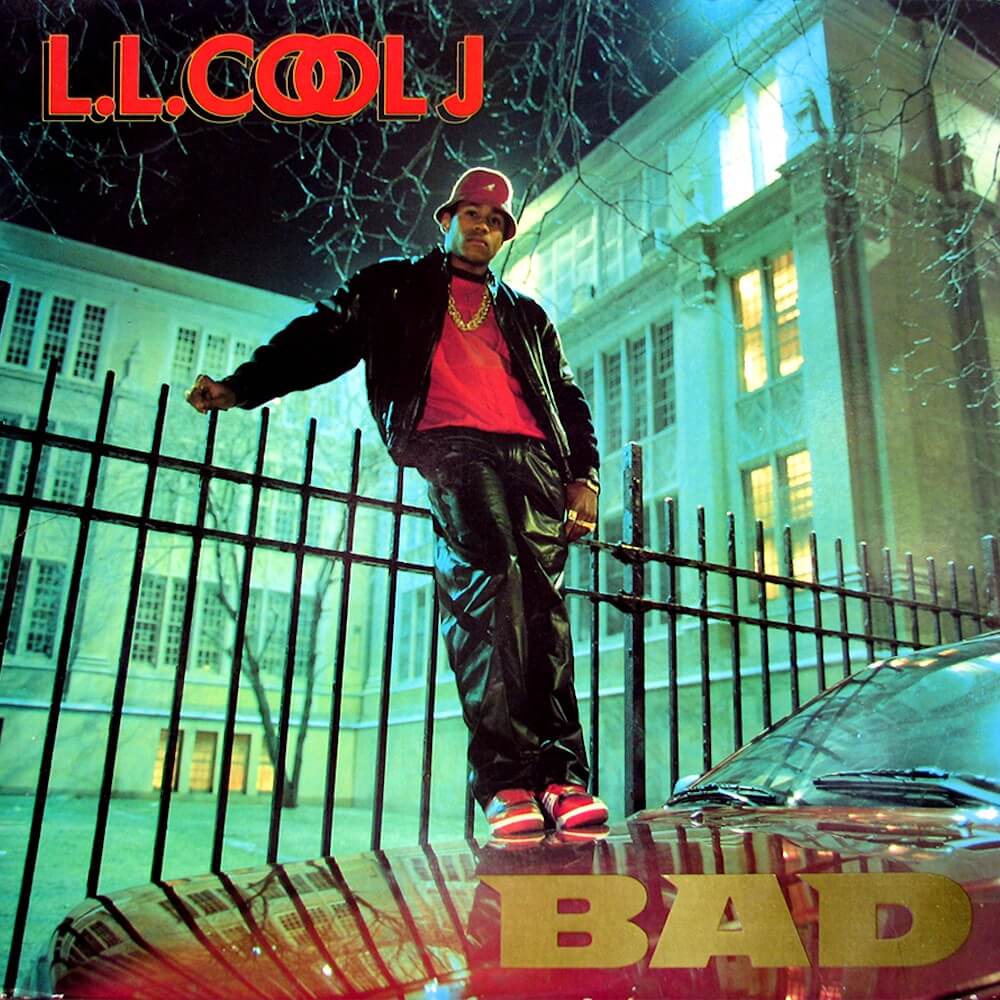 One of the first mega-selling albums in Hip Hop (together with 1986 albums Raising Hell from Run DMC & Licensed To Ill from the Beastie Boys). LL Cool J at the top of his game. The cover photo has LL Cool J standing on the hood a car in front of Andrew Jackson High School in Queens.
KIng T - Act A Fool (1988)
The debut album of unsung West Coast Hip Hop pioneer King T has the perfect visual for the title of the album.
Slick Rick - The Great Adventures Of... (1988)
1988 was arguably the greatest year in Hip Hop history, with a lot of releases that are truly deserving of the (over-used)  term classic. The Great Adventures Of Slick Rick is such a classic.  A couple of years ago Friedman shared on Instagram that the shoot was done on Friedman's roof because Slick Rick was concerned that his jewelry would be unsafe in Times Square.
Ice T - Power (1988)
Arguably one of the most iconic and infamous album covers in Hip Hop history. Maybe far from shocking these days, the cover of Ice-T's sophomore album Power became subject of quite some controversy when it was released 30 years ago. Thanks to the provocative pose that Darlene Ortiz struck, dressed in a barely visible bathing suit while holding a shotgun – alongside Ice-T and DJ Evil E, who were hiding their own weaponry (as was revealed on the back cover).
Public Enemy - It Takes A Nation Of Millions To Hold Us Back (1988)
The best Hip Hop album ever, with another iconic photograph that serves as of the cover of the album. Chuck D and Flavor Flav defiantly posing behind bars projects the exact right visual picture to go with the revolutionary content of the album itself.
Ice T - Original Gangster (1991)
Original Gangster is Ice T's best album and an absolute Hip Hop classic. The cover shows us Ice T depicting two different sides of being an 'O.G.' – that of a financially successful hustler and that of a convicted criminal. Unlike most other gangsta rappers that would follow in his wake, Ice T never just glamourized the gangster lifestyle – he always made clear that living that lifestyle you'd likely end up either dead or in jail.
Beastie Boys - Check Your Head (1992)
The cover photo of Beastie Boys' third album showed Ad-Rock, Mike D & MCAsitting on a street curb with their instruments accompanying them – clearly hinting on the musical direction of the album. The picture was taken about a block away from the Capitol Records building in Hollywood.
Glen E. Friedman: My Rules
The definitive monograph of Glen E. Friedman, a pioneer of skate, punk, and Hip Hop photography, including much never-before-published work. Glen E. Friedman is best known for his work capturing and promoting rebellion in his portraits of artists such as Fugazi, Black Flag, Ice-T, Dead Kennedys, Minor Threat, The Misfits, Bad Brains, Beastie Boys, Run-D.M.C., and Public Enemy, as well as classic skateboarding originators such as Tony Alva, Jay Adams, Alan "Ollie" Gelfand, Duane Peters, and Stacy Peralta, and a very young Tony Hawk.
Designed in association with celebrated street and graphic artist Shepard Fairey, this monograph captures the most important and influential underground heroes of skateboarding, punk, and hip-hop cultures. My Rules is an unprecedented window into the three most significant countercultures of the last quarter of the twentieth century, and Friedman's photographs define those important movements that he helped shape. A remarkable chronicle and a primer about the origins of radical street cultures, My Rules is also a statement of artistic inspiration for those influenced by these countercultures.