Across  the two and half decades of his musical career, Masta Ace has proved himself  one of the most original and versatile emcees to hail from the streets of Brooklyn and New York.
He's worked with many genuine artists over the years, adopting new and original flows for each beat he steps to – and there's always something to say. Plenty of long, hot summers may have passed but Masta Ace is still penning insights as if he were still sitting on the steps of his stoop. Stretching far and wide, above and beneath the surface of his lyrical reach, here are his nine best features (besides his debut on the Marley Marl's classic posse cut "The Symphony") alongside his brethren emcees.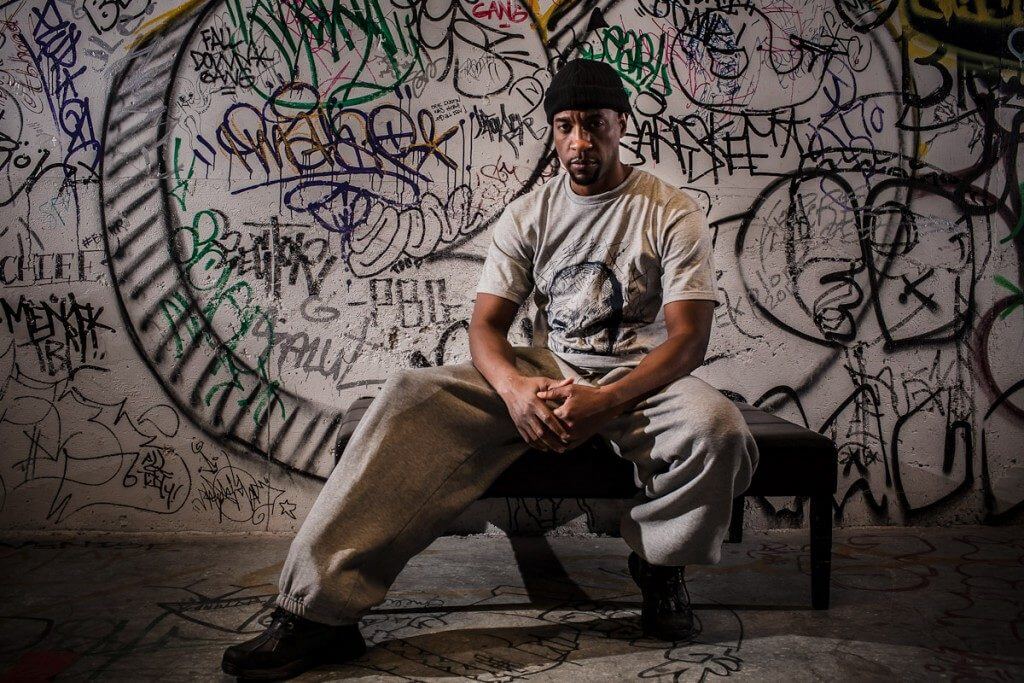 9. The Luv (Remix) - Pawz One (2013)
"Y'all locals and your vocals don't travel well / I been around the world like a carousel / And to top it all off like caramel / Man, I stay fly like a parasail"
Ace rides with the rhythm besides Ariano and Pawz One for a solid feature on Face the Facts. He name checks a few vets whilst neatly switching up rhyme schemes to gently get your head nodding across a silky 16 bars. Talk about going with the flow…
8. Sacrifice - Dragonbalti (2010)
"And no I pokin' fun / Respect to Nas Hip Hop's dead and New York's holding the smoking gun"
Teaming with Balti and Rock Bottom, Ace describes how Hip Hop has branched out over different cities, their subsequent contributions and how New York has seemingly lost its grip  on the very culture it created.
7. Dangerous Three - R.A. The Rugged Man (2013)
"Keep sleepin', I be the nightmare of your dreams / Spit right, flow's tight like a pair of your jeans"
This (of course) banging Mr.Green beat sees Ace taking shots at punk rappers with a fresh approach to the track on the last verse. If his fedora and pinstripe suit from the video doesn't tell you he means business, then his reserved yet ferocious rhyming sure will.
6. Seasons - Cunninlynguists (2003)
"The game started to bloom and blossom / And masters ready for the ceremony like a groom in costume"
Ace comes in smooth over progressive strings and breaks in RJD2's beat like Inspectah Deck does for RZA. He metaphorically ties Hip Hop's progression over the years with the Earth's passing seasons. Smart choice by the 'lynguist crew to enroll the Masta  for this one.
5. Brooklyn Bridge - Bekay (2009)
"Let's hit the park where we gather at / Form a cipher and spit a battle rap"
Bekay enlists his fellow Brooklynite on a sweet Alchemist cut to reflect on just how personally important Brooklyn really is. Naturally, Ace expresses that it is what it is-  alongside the gun crimes and ignorant authorities and governments, there's the block  parties and laudable wife prospects. But even asides from all that, it's the streets of Bushwick, Clinton  Hill and others that brought him up on his journey to where he is today. Masta Ace and this song were just meant to be.
4. CpH Claimin' Respect - Boulevard Connection (2004)
"In the darkest times, my shine's way pass  fluorescent / My flow's the future, connecting the past to the present"
Anybody who remembers this song will likely know Ace's verse down to the last syllable. Although it's sadly the first and most probably last time you'll see Edo G, Masta Ace and Common together musically, the Boulevard Connection spawned one of the hottest verses Ace has ever spit.
3. Reality vs. Fiction (Rock On!) - Beneficience (2012)
"Maybe I'm wrong about it, maybe I coulda won / Sometimes I think about all the things that I coulda done / But all that doubt gets alleviated / When I shake hands with all of them fans that appreciate it"
I'll bet Beneficience didn't expect this when he asked Ace for a feature. Undoubtedly one his most sincere and memorable verses, Masta  Ace explains his unorthodox approach to the rap game and how he took  a different avenue with his career. He speculates the mainstream limelight he could have  received had he followed typical trends, but  humbly concludes that the gratification of his fans is all that really matters.
2. Hellbound - Eminem, J Black & Masta Ace (2000)
"Analyse the strength of my game like Lee Corso / Call me a lost soul with a vest on my torso"
Domingo and DJ Rob sample fighting game Soul Calibur for this pumped up super-collab from the compilation album Game Over. After Eminem and J-Black do their thing, Ace blitzes  the final round with a finishing blow that can't be overlooked.
1. Wishing - Edo. G & Pete Rock (2004)
"I wish a cab would stop  for me  in the rain / I know  you wanna  call me  insane- I'm a dreamer"
Featured in the Boondocks, this underground classic sees DJ Supreme One sample Wilson Pickett to create a blissfully poignant instrumental. Alongside Edo G, Ace pens his troubled thoughts to leave a sinking feeling in the hearts of the American people.