'RAGE & THE MACHINE' FEATURES APPEARANCES FROM FABOLOUS, TORY LANEZ, & JOELL ORTIZ & ENTIRELY PRODUCED BY araabMUZIK | 'RAGE & THE MACHINE WILL BE RELEASED ON 10-21-2016
In 2016, Joe Budden's brand has never been bigger.  Throughout the summer he dominated headlines and timelines via an open and running dialogue with Drake, a dialogue that has resulted in millions of Soundcloud and Youtube streams. With momentum at its peak, Joe Budden returns with his highly anticipated new solo album Rage & The Machine; which will be released on 10-21-2016.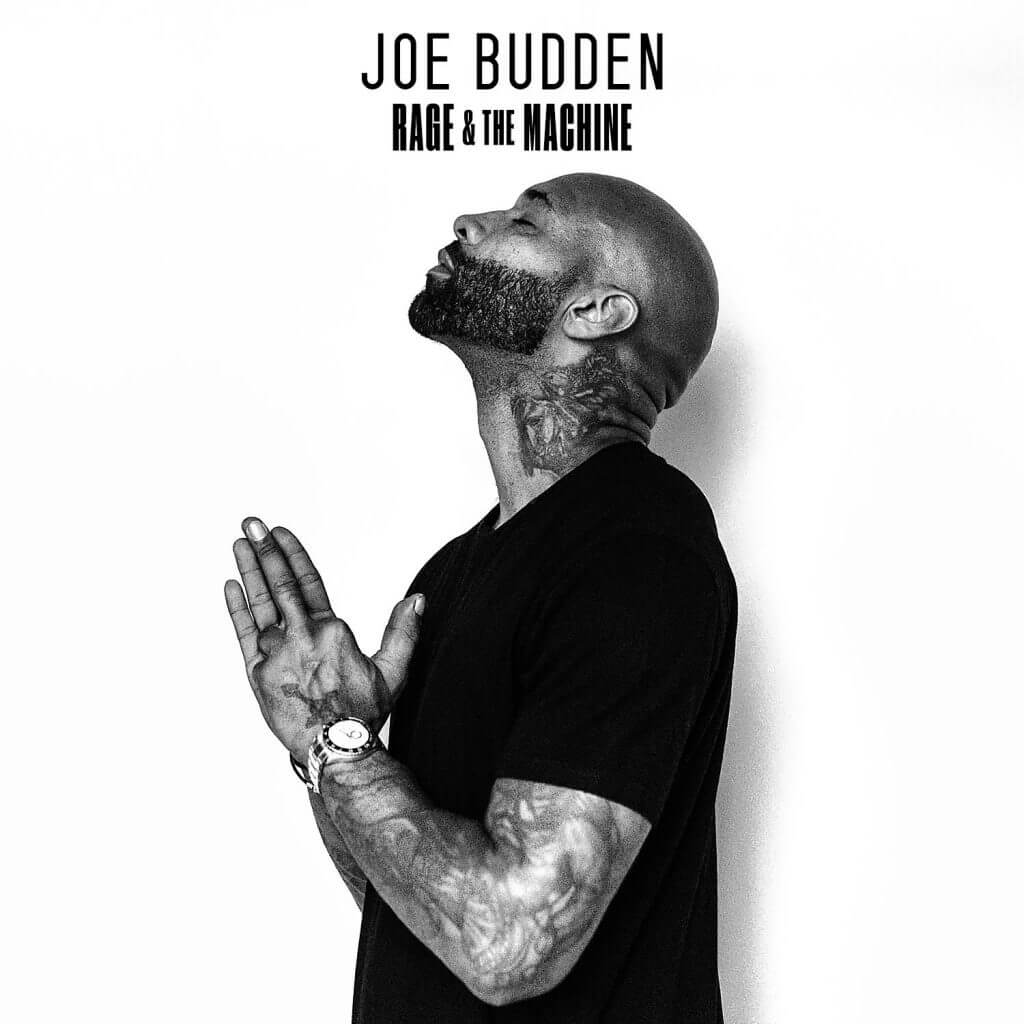 After releasing the second single last week, Joe Budden lets go of the visual for "By Law," from his forthcoming new album Rage & The Machine.
Primarily produced by araabMUZIK (The Diplomats, Slaughterhouse, Cam'ron, 50 Cent, A$AP Rocky, Jadakiss, Swizz Beatz) Rage & The Machine's lead-single, "Flex," featuring Fabolous & Tory Lanez is the first of many shining moments from the project.  For 15-years in a career of chutes, ladders and no shortage of excitement, Joe has been anything but an average and Rage & The Machine is the culmination (which includes a Grammy nomination) of his confessional style of songwriting, convicted deliveries, complex rhyme patterns, vulnerability and aggressive vocals. "I'm thankful to still be passionate about Hip Hop, but even more thankful that Hip Hop is still passionate about me; soon we Rage" Joe states. "Working with Joe on Rage & The Machine was like being in a documentary movie" araab declared.  "He literally poured his heart and soul into this project and used me as an instrument to help paint the canvas. Joe was born to entertain."
Watch Joe Budden f/ Jazzy "By Law" video:
You can now pre-order Joe Budden's Rage & The Machine album at iTunes: https://itunes.apple.com/us/album/rage-the-machine/
Tracklisting & Credits for Joe Budden's Rage & The Machine:
1.)   "Three" (Co-produced by Illmind)
2.)   "Uncle Joe"
3.)   "Serious" f/ Joell Ortiz
4.)   "By Law" f/ Jazzy
5.)   "Flex" f/ Fabolous & Tory Lanez
6.)   "Forget"
7.)   "I Gotta Ask" (Co-produced by Illmind)
8.)   "Time For Work" f/ Emanny
9.)   "Wrong One"
10.)  "I Wanna Know" f/ Stacy Barthe
11.)   "Idols"
All tracks produced by araabMUZIK unless otherwise noted.
Previous:
Watch Joe Budden f/ Fabolous & Tory Lanez (produced by araabMUZIK) "Flex" video:
Listen to Joe Budden f/ Jazzy "By Law" (produced by araabMUZIK):
For More Information:
https://twitter.com/araabMUZIK