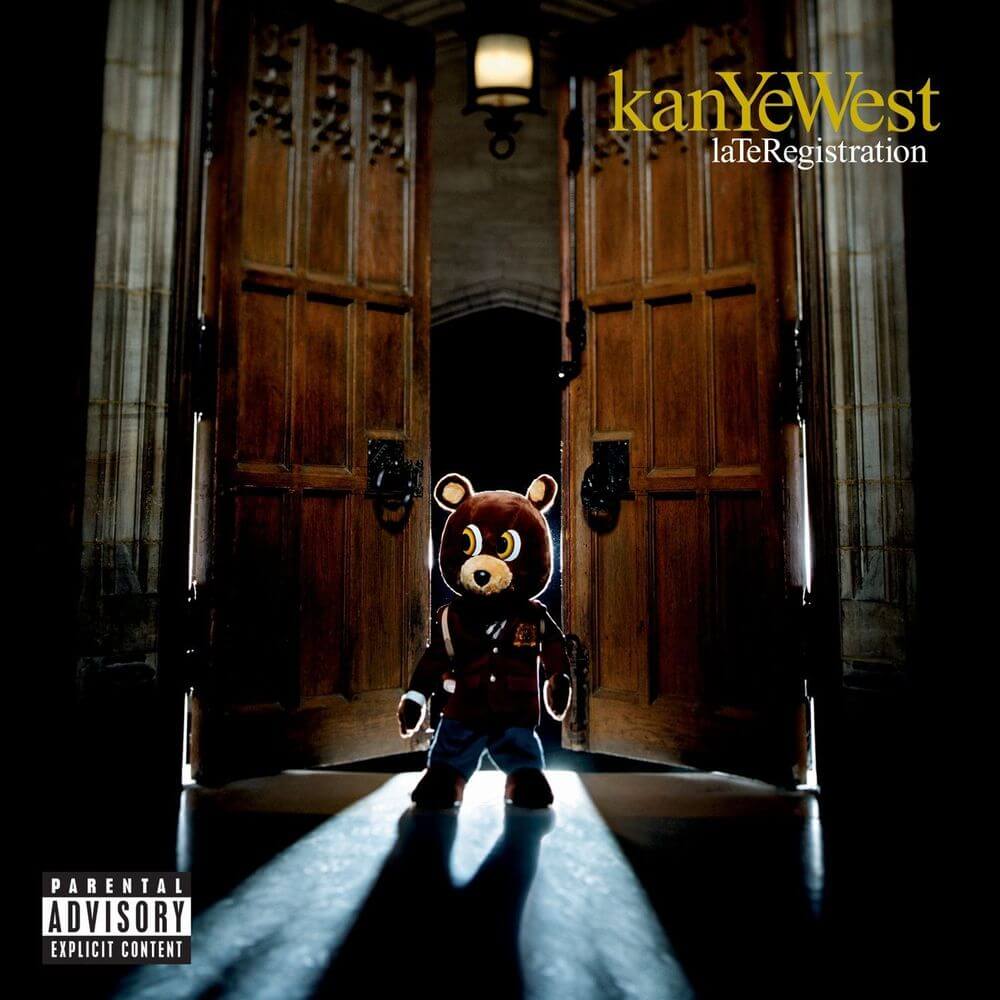 Ambivalence overwhelms Kanye West from the first note of Late Registration, with "nothing's ever promised tomorrow today" acting as proverb for an endless range of uncertainties, most prominently career and life itself. Having survived his own brush with death, West's diary-entry intimate accounts of his mother's struggles and grandmother's passing resonate with despair and powerlessness, comforting only in their relatability and honesty. It's this gift to draw from personal experience and connect with an audience that stands as West's finest character trait and one that best lends itself to a narrator as flaky and conflicted as his listening audience (myself included).
Realizing the power of the podium he speaks from, West has actively politicized his lyrics the second time around, hoping at most to bring about social change and at the very least disseminate his wealth of ideas. Attacks on social strata, drug culture and blood diamonds are both brave and clever, able to point a finger at corrupting elements in the black community here and abroad, while never letting the author off the hook or allowing him to sound self-righteous. He realizes that his jewelry might not be conflict-free and his actions reek of "do what I say, not what I do" hypocrisy, but his poetic diatribes are his vehicle for forgiveness and self-improvement. Late Registration always feels like a learning experience, sonically and emotionally, and Kanye hopes some of his personal growth will rub off on the listener.
The musical platform for this catharsis was fashioned by West himself, though composer Jon Brion was brought in to lend a gravity to the proceedings, found in the cinematic sweep of the strings and intimate delicacy of the soft, homemade piano loops. Influence spans the 20th century of black music and beyond, taking cues from "jump blues," Prince's melody and sexuality and Dr. Dre's smooth California organ. This play for universality isn't a rapper gone pop, but a man too broad in his scope to leave anything off the table, even if that means getting too big for his britches or straining for grandiosity.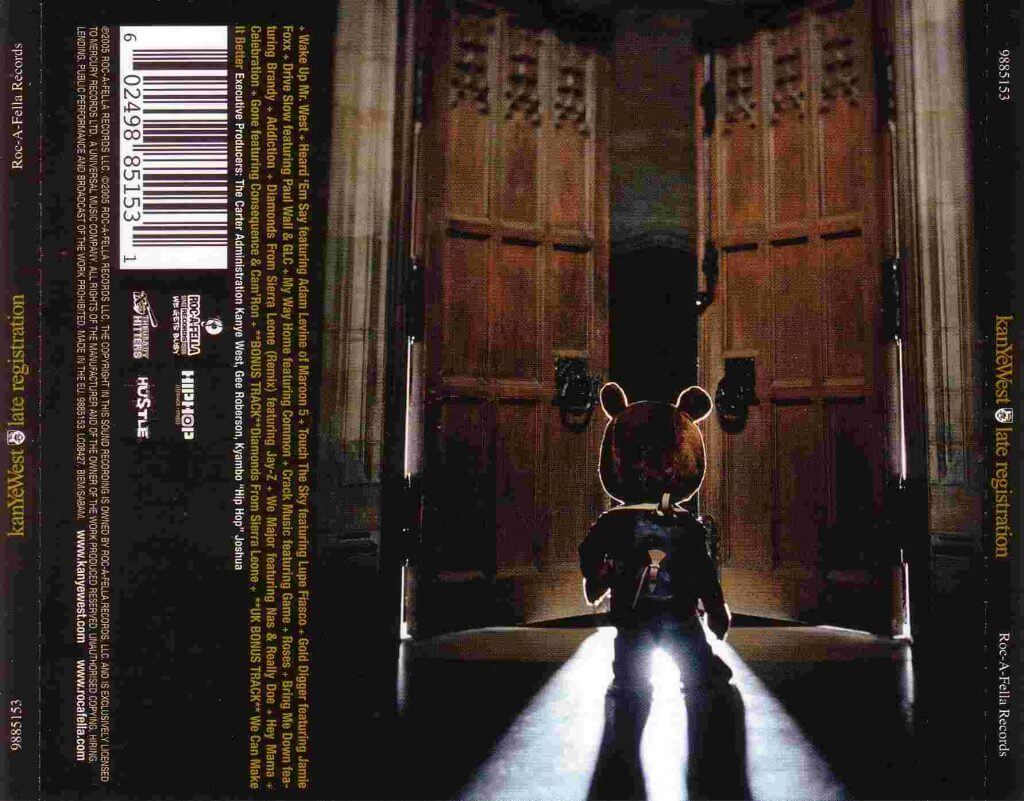 "Addiction" is the zenith of outre arrangement and the shape of a sound to come, far more pensive and troubled than Kayne's output up to that point and possibly an early manifestation of the fevered militancy that would become an obsession on Yeezus. Somber guitar is gently strummed and looped, building tension out of crunchy cymbal and the robotic clap of a synthesizer. Radiohead's shadow looms large, spiritually responsible for the cold exterior of the artificial percussion. Off-setting the numbing rhythm is a warm center of grief, bubbling over with the troubled confessions of a self-diagnosed bipolar personality. Though West struggles to fight off his darker urges, he surreptitiously yearns to spend, drink and screw as means to temporarily distract from his shortcomings.
Confidence and ego are reinforced on "Gone," if only as a defensive mechanism. 'Ye opens with a few jokes to warm up the crowd, taking diamond-hungry ladies to Ruby Tuesdays and alluding to The Golden Child, all effortlessly rolled atop a bouncy chopstick of a piano and his wheelhouse blend of Soul-sampling and tight percussion. Pals Cam'ron and Consequence make their mark; Cam with mush-mouthed, twisty rhyme schemes and Consequence with riches-to-rags verisimilitude. Yet, all lyrical gravity is wisely bestowed upon Mr. West, signalled by the arrival of a resounding string section and cinematic bombast. West's manifesto paints him as ahead of his time, but overwhelmed by blossoming celebrity and the media fervor that accompanies it. The attention doesn't bother him, since he relishes the opportunity to be viewed as the rap game's Jehovah, but he's not strong enough to deal with the lifetime of scrutiny that comes with a place at the top.
It's this struggle with the cult of personality that makes Kayne West a more complex artist on Late Registration. It's exciting to see his demons peak out, revealing a man both consumed and repulsed by his own narcissism. Much of his output would deal with Christian-guilt relating to arrogance, but never was it as urgent or real as the first time around.
Kanye West – Late Registration was ranked #19 on Matt Deapo's Hip Hop Top 50, a ranking of 50 of the best Hip Hop albums recorded between 1978 and 2006, based on this consideration and these rules.