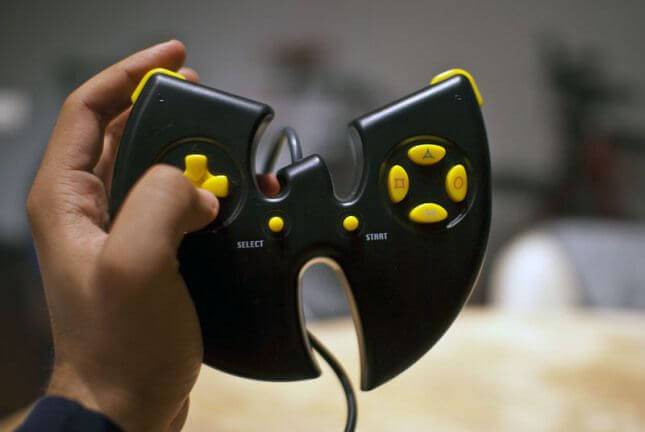 From the lyrics artists spit in their songs to the interviews they give to media outlets, some of Hip Hop's biggest stars regularly reveal things about their personal lives. One aspect of their lives that many fans are intrigued by is their interests outside of music, with many of the world's top Hip Hop personalities announcing their love of gaming, in particular, on numerous occasions.
Some of music's recognizable faces have even appeared in games or have games dedicated to them, too. For instance, Katy Perry is a playable character in Final Fantasy Brave Exvius, Eminem's "Survival" song was used to promote a Call of Duty game, and there are even releases based on much-loved bands and musicians like Deadmau 5 and Guns N' Roses, a slot title from NetEnt that has a number of features dedicated to the American hard rock band. Thankfully, for fans of Hip Hop, there are plenty of well-liked stars who enjoy gaming, too. In fact, some lyrical masters regularly play games.
Lil Yachty plays Call of Duty and Fortnite
It probably comes as a shock to nobody that Lil Yachty dabbles in the odd gaming product from time to time. A fan of Call of Duty and Fortnite, the "One Night" and "Minnesota" artist has appeared on a number of Twitch streams in the past, providing plenty of comical value to viewing audiences as he offered live commentary and shared his gaming skills with the world. A celebrity gamer people enjoy hearing from, it appears as though Lil Yachty won't be putting down the controller anytime soon.
Logic even launched his own gaming channel
When Logic isn't showcasing his fast flow on a number of killer tracks, the American rapper and record producer plays video games. Logic's passion for gaming even resulted in him setting up a gaming channel where he offers his opinions on certain releases, such as Uncharted 4 and The Last Of Us. A likable artist anyway, Logic's audiences are able to connect further with the rapper and follow him on his gaming adventures.
The Game is a seriously good Madden player
While his music might not be as big as it once was, The Game's talent for gaming hasn't waned at all. In fact, the rapper was once ranked the sixth-best Madden player on earth after apparently recording 174 wins and 31 losses in his Madden gaming career. Whether or not he has built on those past successes is hard to tell, but the Compton-born star is clearly a fan of the Madden games, in particular.
Schoolboy Q is a classic gamer
Despite the world being inundated with sophisticated modern-day releases, there is still an appetite for more classic games. They're exactly the type of products that appeal to Schoolboy Q, a formidable lyricist who is widely regarded as being one of the most talented rappers on the scene. When his pen is out of action, Schoolboy Q is known to relax with a number of classic games, particularly from the Nintendo 64. His favored releases include GoldenEye, Mortal Kombat, and Mario Kart, although he is apparently open to many other games.
Snoop Dogg enjoys online gaming
An incredibly talented man in his own right, Snoop Dogg appears to spread his evident abilities into other areas. A loyal gamer, when he isn't sipping on gin and juice, the Long Beach-born rapper can be found relaxing in the evenings with an online gaming session. As seen on Twitch, Snoop is a solid Madden player, while he has also stated his love of Call of Duty in the past.