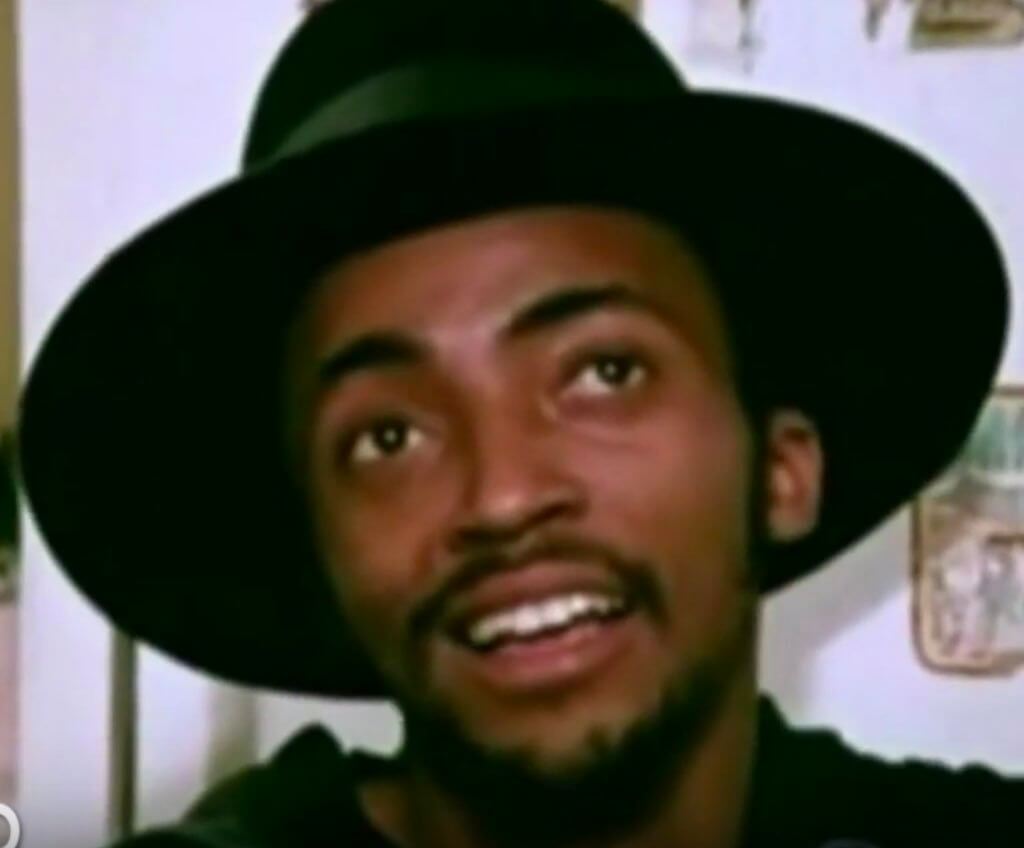 By 1971, Disco King Mario was an eminent DJ in the Bronx. He was known for his superior sound system and his love for combining music and a good time. Mario came up during the era where you had to be tough enough to bring your equipment out, because of how prevalent gangs and violence were in the Bronx in the early 70s. But the Disco King was respected all over, from neighborhood mothers to the grimiest gangsters. He is a major part of the creation of Hip Hop.
Disco King Mario was born in North Carolina in 1956 but moved to the Bronxdale Housing projects in order to escape working cotton and tobacco fields. He was an original member of the Black Spades, which is how his connection with Afrika Bambaata came about. Mario played whatever he wanted to play. He wasn't playing breakbeats, but more uptempo disco. He was also a ladies man and was always fly, but still he was nobody to mess with.
The Disco King gained popularity by piecing together the best sounding system in the Bronx, and for the super live jams he would throw. DJ Kool Herc and Afrika Bambaata were both seen in attendance at these jams. Mario is credited for helping the culture spread because of his ability to manipulate people (in a good way) in order to allow them to use their venues for a party. He was able to lock down many venues and schools that other DJ's couldn't get.
With his connections, he would start to bring Afrika Bambaata along and allow Bam to assist him DJ. Disco King Mario is responsible for Afrika Bambaata's early popularity by loaning him equipment and allowing him to play at all the different schools and parks he could get access to. He is also responsible for recognizing and grooming Busy Bee Starski, one of the best party rockers of that time.
"I went from Disco King Mario to Breakout," said Busy Bee Starski in Yes Yes Y'all: The Experience Music Project Oral History Of Hip Hop's First Decade. In that book, members of the Funky 4+1 also tell the story of how Disco King Mario saved Afrika Bambaata from losing a battle with them, by loaning Bam his amplifier:
Busy Bee: "It was Breakout and Bambaataa, and I was rappin' with Breakout at that time. And Bambaataa needed some help with Breakout and Baron, I'm tellin' you [laughing]! So Bambaataa had to call and ask Mario. He needed an amp. Mario said, "What happened?" He said, "I'm going to battle Breakout. He said, "Oh yeah? Then you need the Macintosh [amplifier]. You need this."
DJ Baron: "Afrika Bambaataa was on one side of the gym, and we was on the other. The place was jam-packed. But Bambaataa had one up his sleeve: Disco King Mario had loaned Bam a power amp. We were going back and forth, and all of a sudden you couldn't hear us no more [laughs], 'cause Bam borrowed his amp from Mario and blew us out of the water, just drowns us out totally…"
Disco King Mario died at the early age of 38, after a long battle with drugs during the '80s. Many pioneers say that his early death is the reason for him being virtually written out of Hip Hop history. Others wish that more of the popular pioneers that are still around would acknowledge and pay homage to him more.
[Raises glass in the air]
So, here's to Disco King Mario for helping lay the foundation for the Hip Hop culture. May he Rest in Peace.