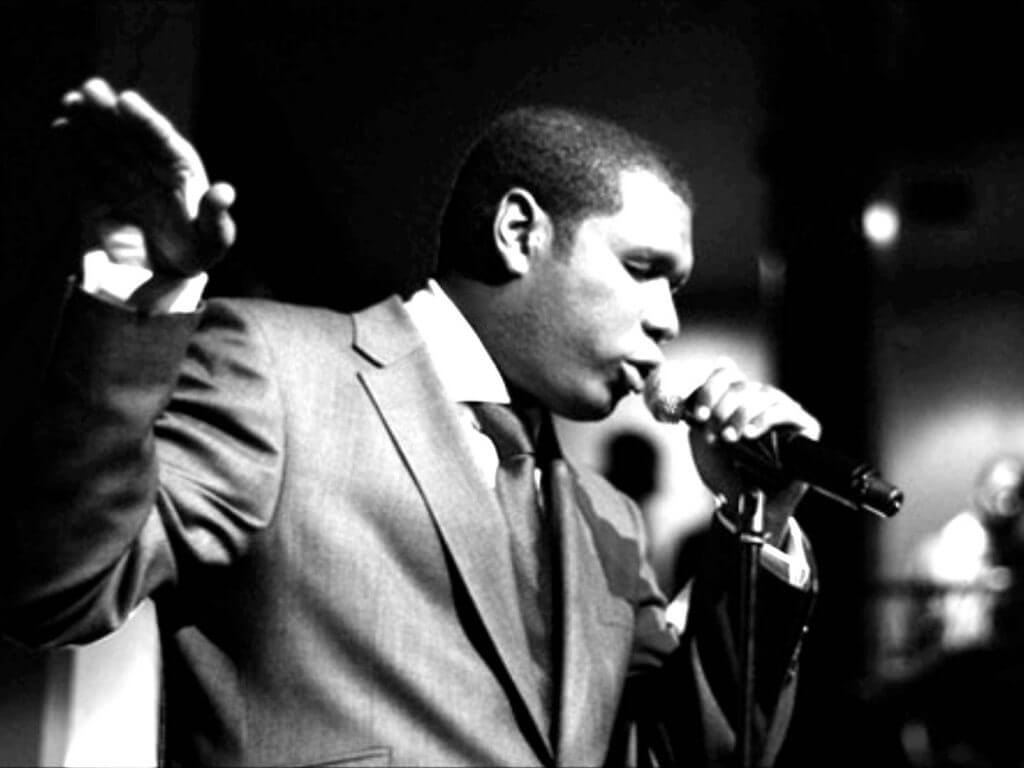 "My destiny is to hit a grand slam when my number come." — Jay Electronica
What if I told you your favorite rapper's favorite rapper has never even released an album? Would you believe me?
What if I told you a guy could go from homeless to Erykah Badu's baby daddy in only a few years?
What if I said that a rapper from New Orleans could take a Greyhound up to New York City and get signed by Jay-Z?
He's an anachronism in some senses, an outsider in others; something the rap game has always needed but could never quite grasp. He's a rare and elusive figure despite being one of the hottest underground rappers for the majority of the past decade. He's our great white buffalo; the one that got away. We've jammed his songs, memorized his verses and maybe even seen him perform a few times, but still, we never could quite call him ours. I'm here to tell you why you should care.
What the f*** is a Jay Electronica?!
The first time I heard Jay Electronica was totally an accident. Sam and I used to love to roll up and scour the internet looking for beats to download and rap over. It was 2009 and I was looking for Curren$y's "The Pledge" from Jet Files but accidentally downloaded Jay Elec's track of the same name. Of course I was mad when I noticed it wasn't an instrumental and admittedly, I was turned off by JE's weird a** name. I thought I'd found some EDM artist from Europe or something and was not here for it. Boy, was I wrong!
If you haven't heard the song, it's sort of presents itself as a job application. First come the recommendation letters, as the track starts off with six minutes of Just Blaze and Erykah Badu talking about how long they've known him, his immense talents, and why they respect him so much. This is pretty much the equivalent applying for an internship at the White House with both the Chief of Staff and First Lady in your corner. I was hooked after those six minutes alone and he hadn't even spit a rhyme yet.
Then come the essay questions. He spends the next nine minutes spitting over four different parts of the score of Eternal Sunshine of the Spotless Mindshowcasing his raw skills and chops that can hang with the best of 'em all without the aid of drums. Yes, no drums.
"I think everyone he knows becomes dependent on him, because he helps us see who we really are." — Erykah Badu
"He's so much of a planner and a tactician…. Every other day he was sending me back something crazy." — Just Blaze
The dude pretty much jumped in my download folder, uninvited, with 2 letters of recommendation and a 15-minute thesis on why I should become a fan and it worked; he got the job.
What I learned that day was that JE is a different type of dude, but I had only scratched the surface. I mean, if he could do all of that without drums, I couldn't wait to see what he'd do with Just Blaze on the boards. Luckily, we didn't have to wait long.
Then there was Exhibit C.
Naturally, I wanted more and I found it. I was led to his Victory mixtape later that year which had all types of cold tracks on it; 27 of them to be exact. But none of them shine like Exhibit C, produced by none other than Just Blaze.
This is probably the first song that comes to mind when people think about Jay. It's a Billy Stewart sample that gets attacked with a zest previously unknown to me and the rest of mankind. It's a persistent thump of a beat that fuels a sort of marathon rap attack that's easy to follow but will lose you if you blink twice.
He drops gems on everything from the politics of the rap game to his own homelessness and spirituality and it all blends perfectly. Towards the middle he name drops some of rap's heavyweights (Q Tip, Nas, Diddy) just to let us know it's real and show exactly why the "people got his back like the Verizon man." After weaving in and out of the breaks for another minute or so he exclaims "my light is brilliant" and simply drops the mic, leaving the track in flames. By now he wasn't a secret anymore. His stuff was really good but we all wanted more.
"Nas hit me up on the phone said 'what you waitin' on?' Tip hit me up with a tweet said, 'what you waitin' on? Diddy send a text every hour on the dot saying, 'when you gon' drop that verse, n**** you takin' long!"
Shiny Suit Theory
There isn't much in rap that cosigns from Badu, Just Blaze, QTip, Mos Def, J. Cole, Curren$y, J Dilla, Nas, Diddy and 9th Wonder can't help you attain, but if there is one, hopping on a track with Jay-Z will likely get you where you're going. Enter in Shiny Suit Theory, recorded not long after he was signed to Rocnation. While we were still waiting on that album, this was certainly enough to nibble on in the in-between time.
"You built a mighty high ladder, let me see you climb up." — Jay Electronica (as Diddy)
JE takes us back to "a land before time" just to start his rhyme. Not long after he starts talking about shrines and chakras, he fast forwards us up to a present-day convo he had with Diddy in Miami. He details the ups and down of the rap game all while motivating Jay Elec to take it to next level, come into his own and kill the rap game; like he's supposed to.
Jay-Z finishes the track like only he can with a convo of his own; one with he and a shrink. After dancing around themes of his success transcending rap itself, the quack assumes Hov is insane for believing he, a Black man, can be so successful in America and prescribes him something that will bring him back to Earth a bit. Maybe he thought Jigga was flying too close to the sun, something Jay Elec could use a little more of.
If nothing else, the song presents an interesting duality between rap's elite and it's underground. This song worked wonders for his reputation because not only was he rapping alongside Hov, but he painted such a vivid picture of just how strong an ally he had in Diddy. Perhaps Jay-Z's suit was too shiny and Jay Elec's wasn't quite shiny enough. If you haven't heard it before it's worth the listen.
Also of note here is their remix to "We Made It".
In the time since then, his popularity has waned and waxed with sporadic releases here and there but nothing resembling an actual project. He's impressed us with features on tracks with Chance and Big Sean, but they're all just teases. Some have given up on expecting an album from him and others still hold out hope. Over the past decade we've grown to know and love him for who he is, a dope MC, regardless of if he drops an official studio album or not.
So… (still) what the f*** is a Jay Electronica?!
He's a nomad. He went from "sleeping on the train… without even a single slice of pizza to his name" to a shiny suit. He's lived a little bit of everywhere, picking up bits and pieces at every stop along the way — and it shows in his style and delivery.
He's ethereal and spacey, often rhyming about his lucid dreams; while also both homegrown and gutter enough to never miss a chance to rep Magnolia Projects.
He claims to have "tangled with Satan" over history and meditated with Quetzacotl. He's referred to himself as an Asiatic Black Man and a Five Percenter all while huffing a cig and sipping Jack Daniels.
He's somewhat of a history buff, sampling speeches from all corners of culture ranging from MLK , JFK and Michael Jackson to Ali and Ronald Raegan, and even bits from The Wizard of Oz and Willy Wonka. (There's even a Malcolm x KDot fan mash-up song we wrote a story on a few months back).
Maybe if he would sit still long enough, he'd deliver on his promise and give us the album, but I wouldn't hold my breath. Sometimes it's easier to just admire someone from afar and for our Great White Buffalo, I'm happy to do just that. He might be a God MC but he was never ours to begin with. Perhaps this is all better left unexplained, and I'm cool with that.
Give it up one last time for Jay Electronica, the man, the myth, the one that got away.
-Troy (@TroyDubois)
[Extra]Ordinary is a series of underrated, underestimated and under-appreciated people in Hip Hop. They are the ones who get looked over for one reason or another despite having rangy influence, tremendous vision, and/or a s***-ton of talent. These are some of your favorite rappers' favorite rappers; and you ain't eeeem know it. My job here is to enlighten their artistry in your eyes so that they may have the chance to evolve from being extra ordinary to extraordinary. Originally published on Grits & Gospel.