Cory McKay AKA Cormega first garnered recognition in the rap world with a shout out from childhood friend Nas on the track "One Love" from his classic debut Illmatic in 1994 while Cormega spent some time in prison. Upon his release, Cory's intention was to link up with Nas and Dr. Dre to form the rap supergroup, The Firm, which did not go as planned. This became a notable rap beef between the two childhood friends as Cormega decided to venture on his on path also being a frequent collaborator with the hip hop duo Mobb Deep as Havoc was a friend from early youth as well. Despite the miscommunication and failed plans, Cormega became a successful solo artist in his own right.
After the release of his critically acclaimed debut The Realness in 2001, he released his sophomore effort a year later on his own independent label Legal Hustle titled, The True Meaning. This album was also well received by critics and fans alike even taking home the 'Independent Album of the Year' award at the 2003 Source Awards. The True Meaning was also a quiet impactful project that gave the culture a breath of fresh air seeing as how around that time the Hip Hop world was beginning to be taken over by part-time fans and rappers more concerned with their image than the quality of their work. Cormega silently began to appear on most rappers radars as a quality lyricist that could run circles around your favorite emcee or embarrass whichever popular rapper in the game you choose.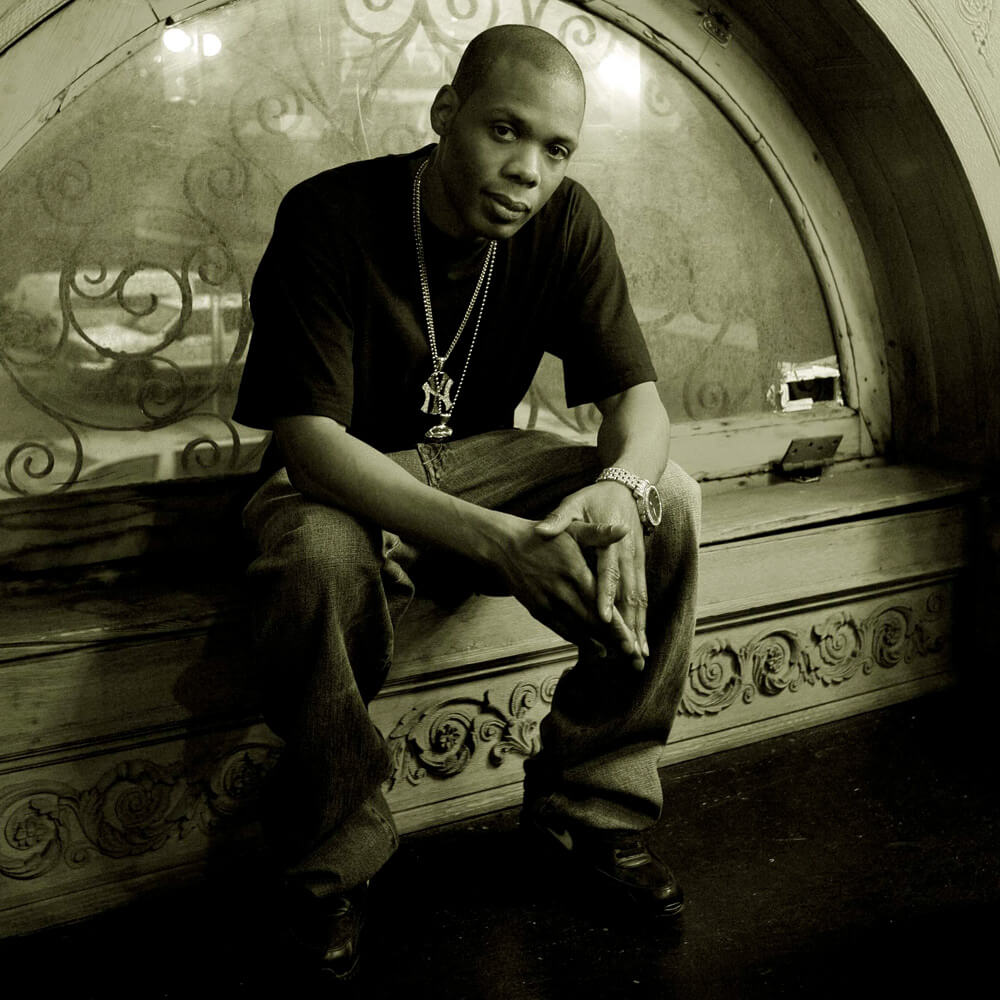 Equipped with impressive street lyricism and backed by lush production from a variety of producers such as Buckwild and The Alchemist, it's evident this album is deserving of the praise it received. The only feature comes from Large Professor who also lends his skills on the boards for the track 'The Come Up'. There are no album fillers here because Cormega's skill as an MC can bring to light the beats even if it takes a second for you to bob ya head to. 'Ain't Gon Change' alone is a clear indication that this MC is ahead of his peers and "superior to many" as he displays his a cappella expertise in a short yet straight to the point reason to never sleep on him. The stand out track 'Verbal Graffiti' is a highly exceptional showcase of a true lyricist at work and is proof that Hip Hop does not have many like him:
"I'm like a panther in tha dark, silent when I strike tha paper like a dagger in ya heart, when I write I leave a mark, I seen tha NARC's before they even bark, told son leave tha block, get that money upstairs in case the currency is marked, he tha man that plot against me God forgive me, my enemy died in the street and my heat is empty, coincidentally, tha same fate was meant for me, my AK's my lawyer when it's on he represent for me, vacate the sentence case acquitted when ya face get splitted, I stay spittin' wit grace chain glistening, gray Timberlands my n***** face predicaments, but we can either live die or face imprisonment, take a hit of this uncut raw a taste will numb ya jaw, my rhyme is on consignment just in case you wanted more, lyrics are furious, I reign imperious, n***** ain't f*****' wit me son I'm dead serious, streets personify me, the heat I keep beside me, either I be the most underrated lyrical drug-related n**** who gun be blazin' in tha projects, a prosperous drug block is subject to conquest, where I'm from a friend will sell a heater for five jums, dealers scatter when D's or Y'll come, R.I.P. is written on walls for people who died young, and n***** either dream of b-ballin' or to be ballin', sometimes it's hard for me to write son tha streets callin', patience is a virtue temptation will hurt, and sentenced to a bid ya fake friends'll desert you, til you assed out screamin' life's a b**** that burnt you"
The album's title track shines as Cory explains why he should be considered hip hop royalty with a backdrop sample of "Sleepin'" from Diana Ross. Other notable tracks like "Built for This" and "Soul Food" display his versatility as a writer and overall keen sense of being a complete emcee. "Love In Love Out" is an important listen as he details the origins of his beef with fellow Queensbridge rapper Nas. This track comes off not as a diss record but a rare honest yet mature way of looking at their falling out as a growing apart of two childhood friends, which many of us can relate to as sometimes that's just life. Without any animosity, Cormega simply states: "I respect you as an artist though I'm no longer fond of you"
On "Therapy", his message subtly becomes that while being a heavily decorated street rapper, his position is not to strive for mainstream greatness or a 'kingsly' reputation but more of a respectable gangsta who can hold his own without the accolades of riches and fame.
"My pen's addictive to men who've been convicted, every housing project I've repped tha realness, son I sip Don wit convicts, deal wit killers chill wit dealers, I ain't really feelin' n***** rhymes these days, I coincide each phrase and write so deep my lines engraved, like gemstar inside a plate, I'm trying to live cuz ima die one day, if crime don't pay, my currency's defined off the rhymes I say, I'm a po-et due to my respect of B.I.G.'s assassination, I rep NYC wit no kingly aspiration, my feet stood on pavement once felt by Pappy Mason, cuz self-preservation is the first law of nature, I clutch a M-I-C wit semi-squeeze, rhymes like these leave ya mind at ease"
To say that this album was the best of 2003 is an understatement. To many it's considered timeless and a genuine example of great Hip Hop post "golden age" era. In this culture emcees like Cormega get slept on often and casually became the norm. Don't wait for him to pass on then mention his name as one of the illest lyricists you ever heard. His entire catalog is full of some of the best metaphors and punchlines to grace the Hip Hop world, but regarding The True Meaning, this might be his most impressive work as an artist. An exceptional real-life listen.