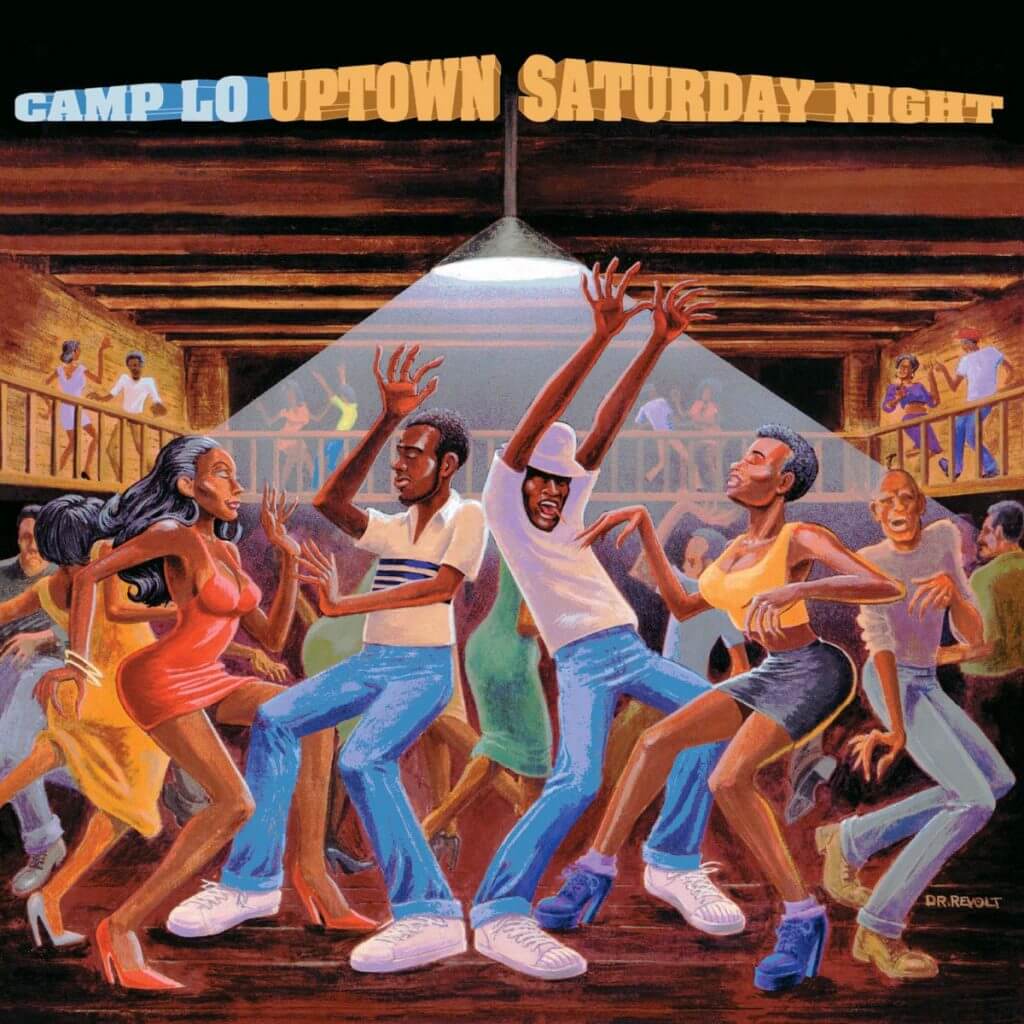 Camp Lo's debut album, Uptown Saturday Night, which hit the music scene in 1997, remains a shining example of late-nineties New York City Hip Hop that has stood the test of time. The duo, comprised of Sonny Cheba and Geechi Suede, created a distinctive listening experience with their blend of smooth flows and exceptional creativity. Although the album was not initially recognized for its brilliance, it has since gained the recognition it deserves and is now considered a masterpiece in the Hip Hop genre.
The smooth flows and originality of Sonny Cheba and Geechi Suede make them come off like a hybrid of OutKast, The Pharcyde, and De La Soul. Their unique sound, which blends jazz rap and soul sensibility with street Hip Hop, pushes boundaries while still maintaining an intangible quality that makes it unforgettable. This musical fusion is exemplified by the album's lead single, "Luchini (This Is It)", which is widely regarded as one of the greatest Hip Hop singles in genre history. The production of the album, which was handled by Ski, is remarkable and has yet to be replicated.
The album also showcases the undeniable talent of the two young emcees, who have an intriguing sound that stands out in the Hip Hop world. There are minimal guest appearances on the album, with only Butterfly from Digable Planets and the late Trugoy from De La Soul making an appearance, allowing for an in-depth exploration of the duo's style and sound.
Notable tracks from the album include "Negro League", "Coolie High", "Park Joint", and "Rockin It AKA Spanish Harlem". The album's seamless combination of a mellow, feel-good Hip Hop sound with a touch of street grit provides satisfaction for both casual listeners and hardcore Hip Hop fans alike. It's refreshing to note that the album does not rely on explicit lyrics, violence, or commercialism, which sets it apart from the thuggish rap and materialism that characterized the era. Other standout tracks are the sensual and seductive "Sparkle", the funky "Swing" featuring Butterfly, the thick and flavorful "Black Nostalgia", and the powerful album opener "Krystal Karrington". The album is cohesive and doesn't contain any filler material, cementing the duo's place in the music world.
Although subsequent albums such as Black Hollywood (2007), 80 Blocks From Tiffany's (a collaboration with legendary producer Pete Rock, 2013), and Ragtime Hightimes (2015) were decent and listenable, Uptown Saturday Night remains the duo's magnum opus, a must-listen for any Hip Hop fan looking for something fresh and unique.