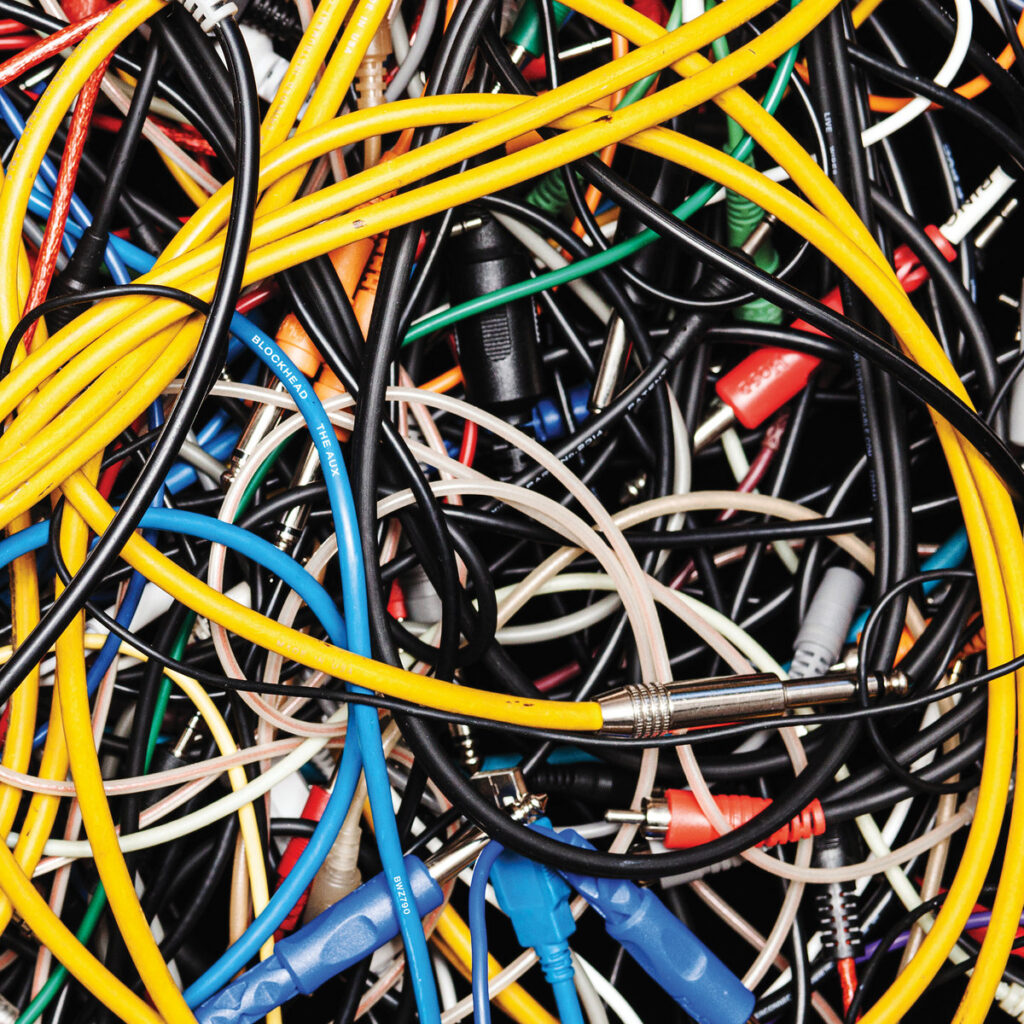 Blockhead's The Aux serves as a giant exclamation point on an already momentous year for Backwoodz Studioz. It also marks Blockhead's first rap album since his successful collaboration with Aesop Rock on Garbology in 2021. With The Aux the veteran producer showcases his talent for matchmaking, bringing together some of his favorite artists from different eras and scenes within the tracklist and creating an indie Hip Hop All-Star game of an album. The result is a collection of tracks that display highlight reel dunks, alley-oops, and deep threes, all happening so rapidly it's hard to keep count.
The opening track, "AAU Tournaments" featuring billy woods and Navy Blue, sets the tone with its jazz rap production, allowing Blockhead's distinctive sound to shine alongside the unique style of each emcee. "The Cella Dwellers Knew" with Quelle Chris offers a groovy, whistle-infused beat and dope bars. Aesop Rock stands out on "Mississippi" with his straightforward approach, as the production blends drums, brass, and occasional vocal and flute samples. "Mastering How To Land" featuring The Koreatown Oddity and Open Mike Eagle introduces a grimy guitar and organ sample, showcasing Blockhead's impressive production versatility. "Lighthouse" featuring Ugly Frank brings a traditional boom-bap vibe with an ethereal piano melody, off-key whistle samples, and solid grounding drums.
"Hater P*rn" introduces Casual and Breezly Brewin with a minimalistic organ sound that evolves into a jazzy alternative rap song. Both rappers deliver strong verses, enhancing the track's appeal. "Give Thanks" sees ELUCID taking center stage over one of the album's simplest yet complex beats with the transition to billy woods's low-key verse adding depth to the track. "Papi Seeds" featuring Bruiser Wolf introduces a unique vocal delivery over a complex production, blending synth and vocal samples masterfully. "God Is Busy" featuring AKAI SOLO continues the sonic journey with a unique drum pattern and a heavenly piano sample, complementing AKAI's relentless bars.
"Ponzu Sauce" featuring Breezly Brewin and Aesop Rock exudes a grimy aesthetic reminiscent of early Griselda records, with Breezly Brewin's vocal style and Aesop Rock's intricate lyrics adding depth to the track. "Sad Vampire" featuring Brian Ennals impresses with its captivating instrumental and hard-hitting lyrics, while "Gargamel" featuring DefCee and ShrapKnel stands out as one of the more abstract songs with ominous beats and relentless lyrics creating an intense listening experience.
"Pink Lemonade" features RXK Nephew who surprises with this collaboration, showcasing RXK Nephew's ability to flow effortlessly over a spacey piano beat. The mix of Detroit Scam Rap elements and a different instrumental style works surprisingly well. "1970's Post Apocalyptic Skin Flick" featuring Creaturenomics and Fatboi Sharif brings a distorted delivery from Fatboi Sharif, perfectly complementing the abstract and distorted instrumental, with Creaturenomics adding an entertaining element to the track. The album concludes with "Now That's What I Call a Posse Cut Vol. 56" featuring Bruiser Wolf, Danny Brown, billy woods, and Despot. Sampling an Alchemist song, the track features a laid-back and tropical-sounding instrumental with each rapper delivering satisfying verses.
In summary, Blockhead's The Aux is a standout producer album that captivates with its collaborative efforts and diverse range of guest artists. The album's versatility and the tight performances of the guest emcees contribute to a superb listening experience, making it the best producer's album of 2023 and arguably Blockhead's best work yet. 8/10