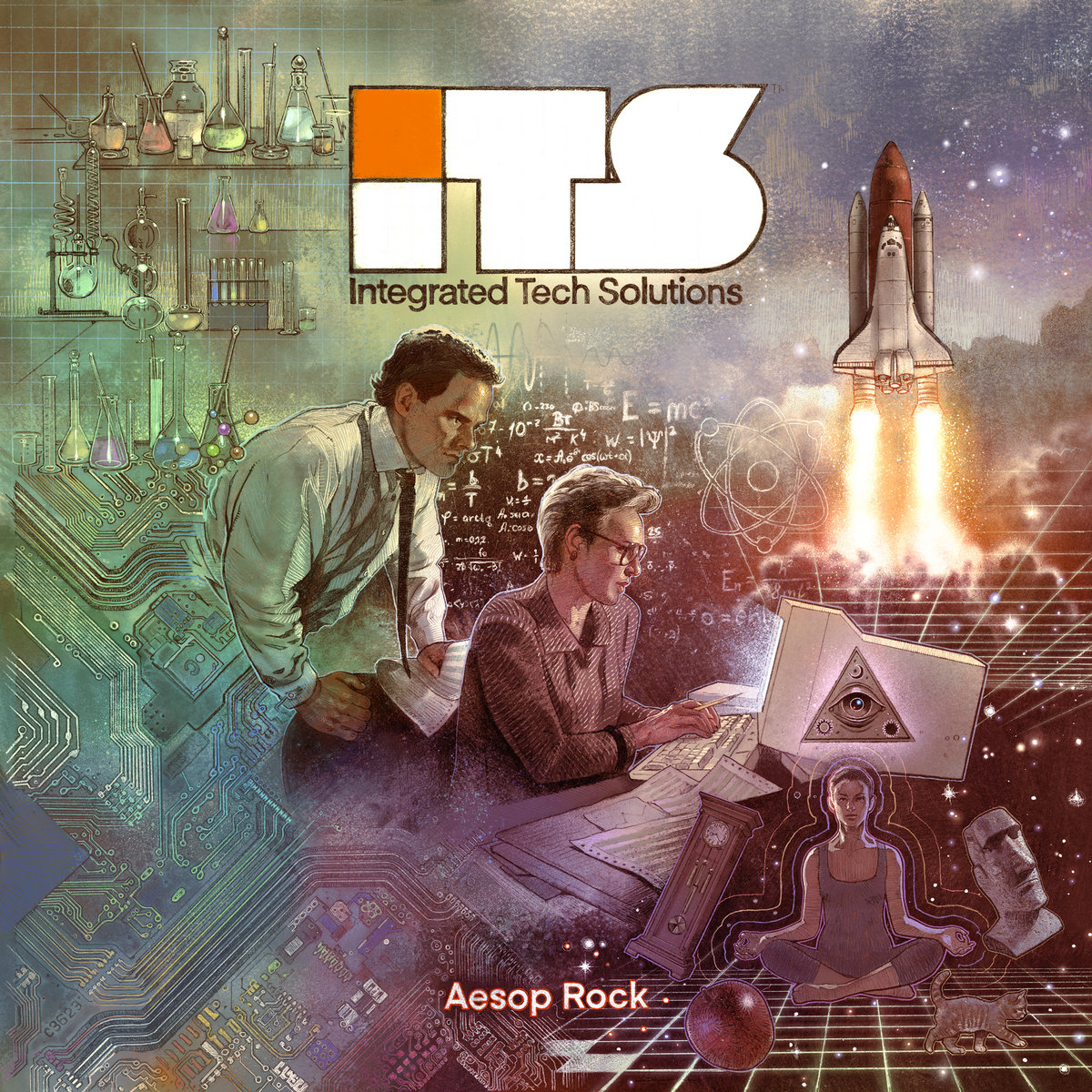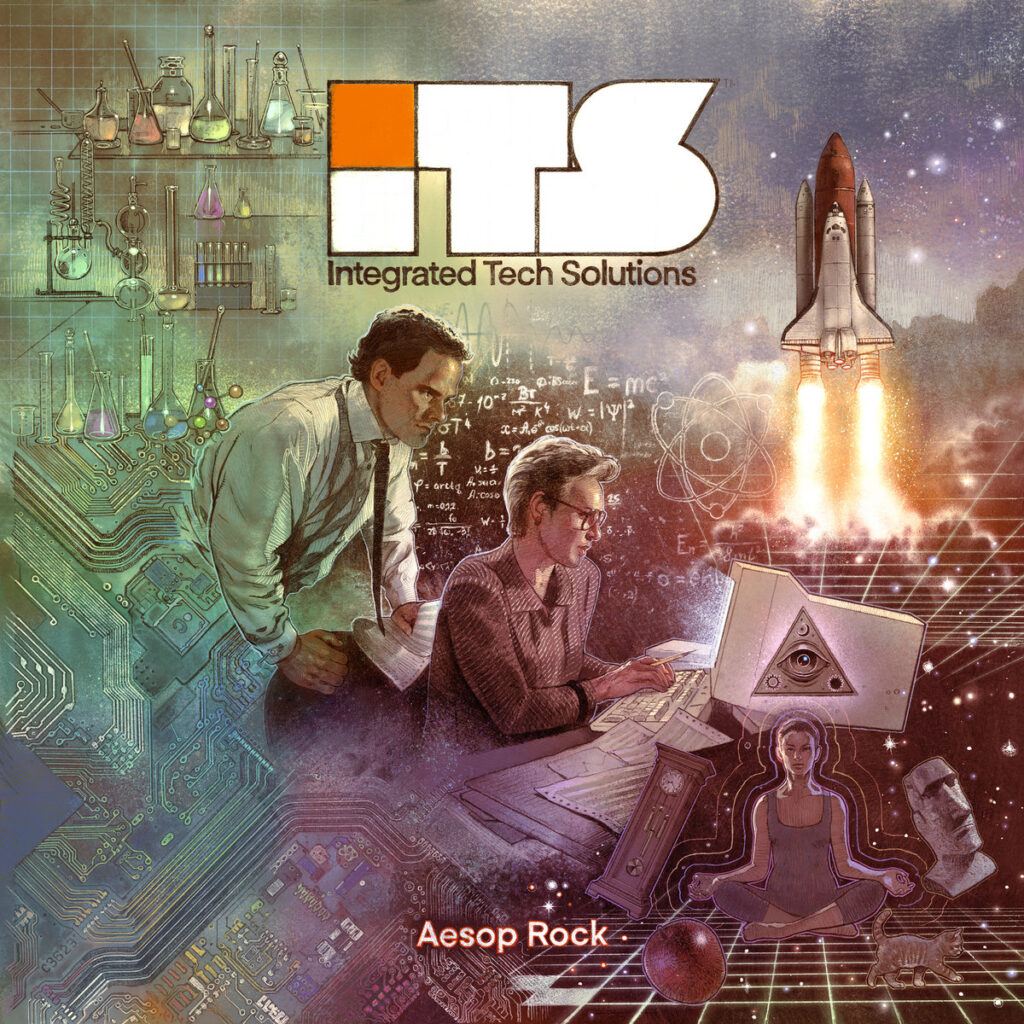 Integrated Tech Solutions is Aesop Rock's tenth album, where he skillfully utilizes corporate jargon to dissect a parasitic worldview. The album's ingenious, abstract, and esoteric weirdness breaks conventional norms, showcasing Aesop's mastery of the craft. Departing from his previous loner-centric themes, Integrated Tech Solutions explores new aesthetic realms, focusing on technology and everyday life experiences.
The storytelling tracks infused with humor and non-sequiturs contribute to an album that feels like a genuine extension of Aesop's interests. Integrated Tech Solutions presents Aesop Rock at his funniest, weaving absurd anecdotes and remarkable production into a cohesive whole, maybe best exemplified by the album's main single "Mindful Solutionism." The album's robotic and industrial instrumentals, while accessible, add a fresh dimension to Aesop's impeccable flow, with him navigating away from the excessive wordplay that characterized some of his earlier work. Integrated Tech Solutions's synthesis of Aesop's beats and live instrumentation pays homage to his Def Jux and Labor Days (2001) roots without mere imitation.
Throughout the album, Aesop showcases his storytelling prowess, reaching new heights with tracks like the standout "Aggressive Steven." While some beats resemble his previous work, the wacky production and open lyricism, as seen in "Vititus," elevate the listening experience. Notable tracks such as "Living Curfew," "Kyanite Toothpick," and "Black Snow" stand out with exceptional features from the likes of billy woods, Hanni El Khatib, Lealani, Rob Sonic, and Nikki Jean.
The synthesis of Aesop's near-perfect flow with some of his best beats results in a sonic masterwork. Integrated Tech Solutions is Aesop's best work since his magnum opus The Impossible Kid (2016) solidifying his position as one of the genre's finest wordsmiths and most creative producers from the first quarter of this century. Overall, Aesop Rock adds another feather to his cap with this exceptional release. 8.5/10