Released on this day in 2004: Kanye West "The College Dropout".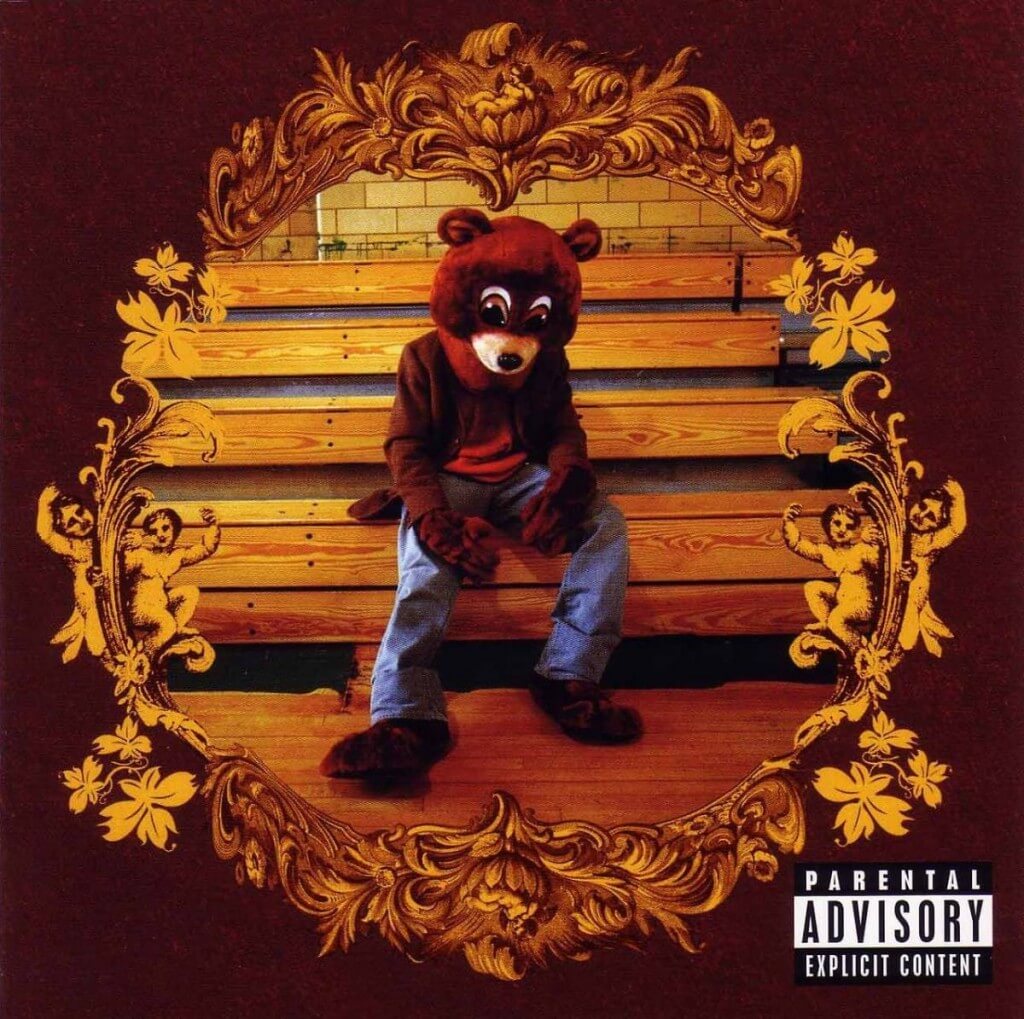 The College Dropout is the debut studio album by Kanye West, released February 10, 2004, on Roc-A-Fella Records. It was recorded over a period of four years, beginning in 1999. Prior to the album's release, West had worked on rapper Jay-Z's The Blueprint (2001), which showcased his melodic and soulful style of Hip Hop production.
The album's production was handled entirely by West, and features vocal contributions from Jay-Z, John Legend, Ervin "EP" Pope, Miri Ben-Ari, and Syleena Johnson and many other artists. Diverging from the then-dominant gangster persona in Hip Hop, West's lyrics on the album concern themes of family, religion, self-consciousness, materialism, and personal struggles. The album was promoted by singles including "Through the Wire" and "Jesus Walks", both of which received critical acclaim. "All Falls Down" and "Slow Jamz" both charted within the top 10 on the Billboard Hot 100, with the latter charting at number one.
The album debuted at number two on the US Billboard 200 chart, selling 441,000 copies during its first week. It was a massive commercial success, producing five singles that achieved chart success. Upon its release, The College Dropout received universal acclaim from music critics and earned West several accolades, including a Grammy Award for Best Rap Album at the 47th Grammy Awards. It is West's best-selling album in the United States, with domestic sales of 3.4 million copies and worldwide sales of over 4 million copies. It has been named by Time and Rolling Stone as one of the greatest albums of all time and is often listed among the greatest debut albums of all time. (Wikipedia)