Released on this day in 1991: Public Enemy "Apocalypse 91… The Enemy Strikes Black"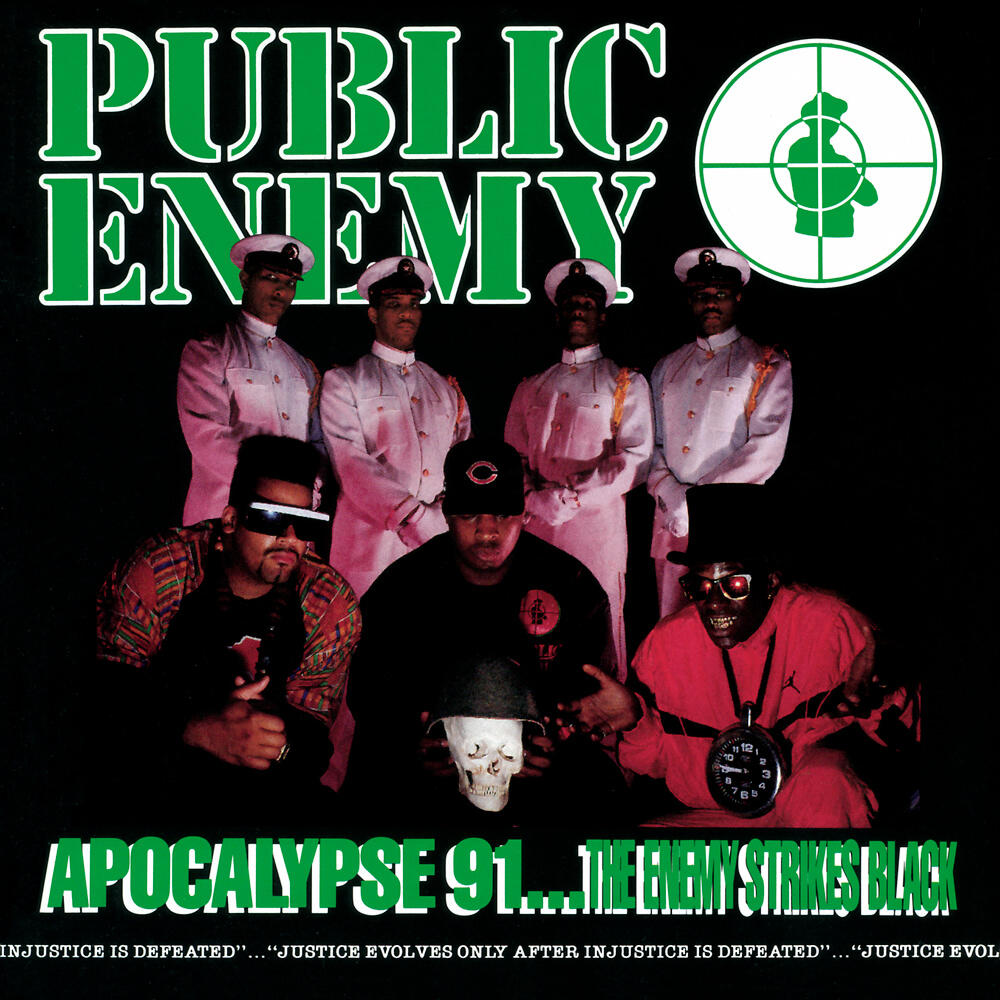 Apocalypse 91… The Enemy Strikes Black is the fourth studio album by Public Enemy, released October 1, 1991, on Def Jam Recordings. It debuts production team Imperial Grand Ministers of Funk, which consisted of producers Stuart Robertz, Cerwin 'C-Dawg' Depper, Gary G-Wiz, and The JBL.
The album peaked at number 4 on the Billboard 200 chart and at number 1 on the Top R&B/Hip-Hop Albums chart. On November 26, 1991, it was certified platinum by the Recording Industry Association of America, for shipments of one million copies in the United States. Allmusic editor Stephen Thomas Erlewine cites the album as "one of the great records of the golden age of Hip Hop."
The singles released from the album were "Can't Truss It", "Night Train", "Shut Em Down" and its B-side "By the Time I Get to Arizona" (samples "Two Sisters of Mystery" by Mandrill and a live version of "Walk on By" by the Jackson 5), in which Public Enemy was depicted in the video killing the Arizona governor, Evan Mecham, who refused to recognize Martin Luther King, Jr.'s birthday as a national holiday. The "Night Train" and "Shut 'Em Down" singles are notable as they feature new versions produced by Pete Rock, which are often cited as some of the best Hip Hop remixes of all time.
The album also included the thrash cover of their earlier hit "Bring the Noise" featuring Anthrax and "Get the F*** Outta Dodge" – a previously released B-Side to the "Can't Do Nuttin' for Ya Man" single from Fear of a Black Planet. (Wikipedia)