Comic book writer and executive producer Mikel Miles released a stellar project earlier this summer in Samurai Shin's "The Prelude" EP. It features heavyweights like Torae and Medaphor the Great.
Now, Samurai Shin is back with the second EP Of 2017: "Samurai Shin – The Saga Begins", inspired by the title "Wu-Tang – The Saga Continues". It features underground emcees such as Anonymuz, Vagabond Maurice, Sage, the 64th Wonder, Core Demonstration & More.
Download "Samurai Shin – The Saga Begins" here or stream on Soundcloud:
Mikel Miles, Ivan Earl Aguilar & Harley Dela Cruz are the three creative minds behind Samurai Shin, they are highly influenced by anime such as Afro Samurai, Samurai Champloo, and Sword Of The Stranger.
Check The Saga Begins EP Animation Trailer [Created By Ty Smith]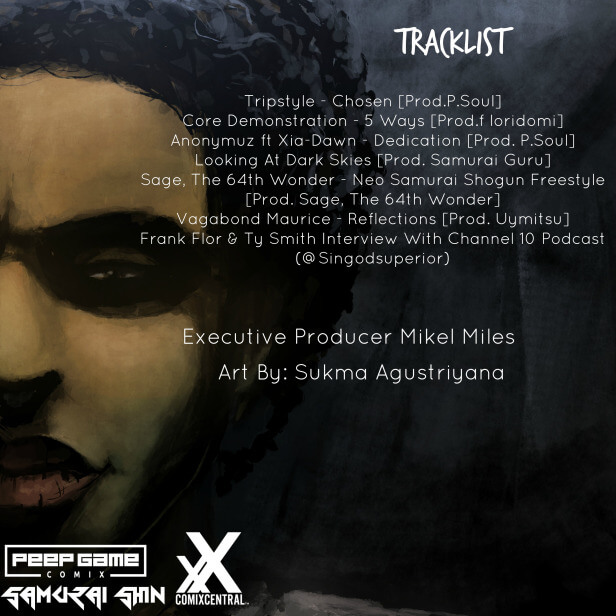 Social Media links:
Twitter: https://twitter.com/sshincomics
Facebook: http://facebook.com/samuraishin1
Instagram: http://instagram.com/samuraishin