During the doldrums and downtime of COVID-19, the legendary Masta Ace took the time to speak about his career longevity as a race and share some never-before-told stories on some of his most iconic album covers.
ON CAREER LONGEVITY LIKE RUNNING A RACE
I definitely never looked at it that way (like running a race), but what you're saying makes sense. I've always felt like if you stop and start looking around and paying attention, that's when you lose your edge. Because it's almost like you start reading your own headlines. So what I've just tried to do is just keep my head down… I don't know who I'm passing, I don't know who's in front of me. I'm just running at a steady pace and keeping my head down. And I know that eventually when I get to the finish line, everybody will be able to say that I ran a good race regardless of who gets to the finish line first, who doesn't make it to the finish line… That's just kind of how my mentality has been: just keep my head down and keep doing what I do. Don't pay too much attention to what other people are doing, because if I start doing that then it might have influence on my music and how I'm rhyming or what I'm creating.
I don't want to be influenced by anything out there that's out there, because it'll seep into my creativity. That's why I don't listen to a lot of projects like while I'm working on a project or when I'm about to start working on a project. Because I don't want anything to seep in. Most I'll do is listen to some mixtapes of certain guys that I think can rhyme really good, just to get some lyrical energy from another MC. I hear a few guys that's real dope; I'm like, "Let me go listen to him." And I'll just listen to the rhymes, the cadence, the flows, the beats. And I'll be like, "Oooh – that's a hot bar right there. OK, next time I write some rhymes, they need to be on that level or better." That's how I've approached it.
ON COVER ART
I've always been conscious of the covers; there's always been a thought process behind each cover. Just to go down a few of them: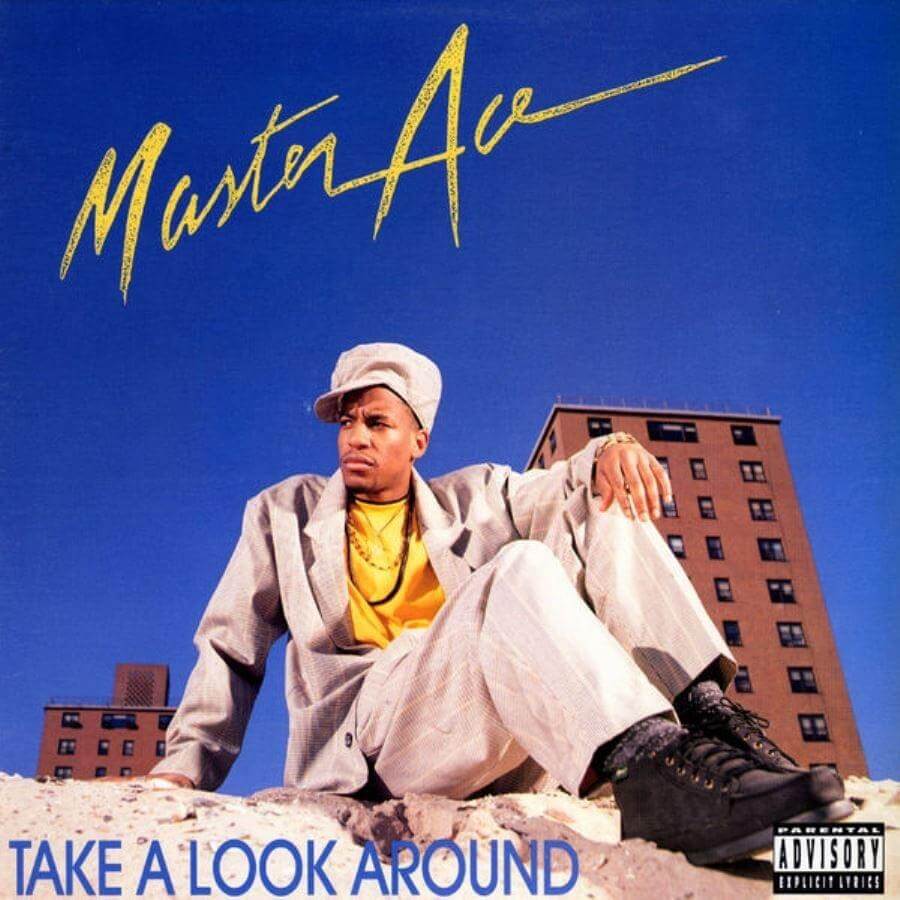 The Take A Look Around cover was inspired by a Curtis Mayfield cover that my Mom had in her record collection (Curtis, 1970). I tried to basically replicate that cover; it wasn't quite the same angle or it wasn't as much of a close-up, but I just remember that Curtis Mayfield was sitting on sand; you couldn't really see anything in the background except for the sun. But he was sitting on this sand dune or something like that and he was wearing this suit… so that was my inspiration. I wanted to do a cover that looked like that, because Curtis Mayfield was one of the artists that I listened to a lot in my Mother's record collection when I was trying to find loops and beats and stuff like that for that first album.
Sittin' On Chrome was an illustration by an artist named Kid Styles from Houston, Texas; he drew that.
Disposable Arts was really kind of like the anti-Sittin' On Chrome album in a way. Because it showed me sitting there on an old, discarded car seat in the middle of the street. And I had just gone through that period in my career where I was kind of being known for the car songs and the booming Jeep records. I had some national success with some of those songs – "Sittin' On Chrome", "The I.N.C. Ride", "Born To Roll". And so people were kind of like viewing me as that's what I was: the guy with the bass and Jeep songs. And as a creative person, I definitely didn't want to be viewed as just that. I was more than that.
And so Disposable Arts was the perfect opportunity to almost hedge against that idea, that theme. It was almost like to let people know from the cover: there's no car songs on this album. This is something different. So all that car stuff has been discarded; I'm on to other ideas, other things. And so it served a few purposes. That cover was actually created kind of like by mistake in a way. The day of that photoshoot, the photographer had me kind of posing in front of a background. But this particular photographer – he has this style where he was going to take a bunch of pictures of me and then he was going to superimpose them with a background. And so he said that, "Don't worry. I'm going to take a bunch of pictures of you and then I'm going to go out and take pictures of bridges…". He went out to take pictures of the Brooklyn Bridge but he actually didn't take pictures of the Brooklyn Bridge – he took pictures of the Queens Bridge. Which I never wanted people to be confused and think that I was from Queens or from Queensbridge, because many people thought that because of my affiliation with the Juice Crew.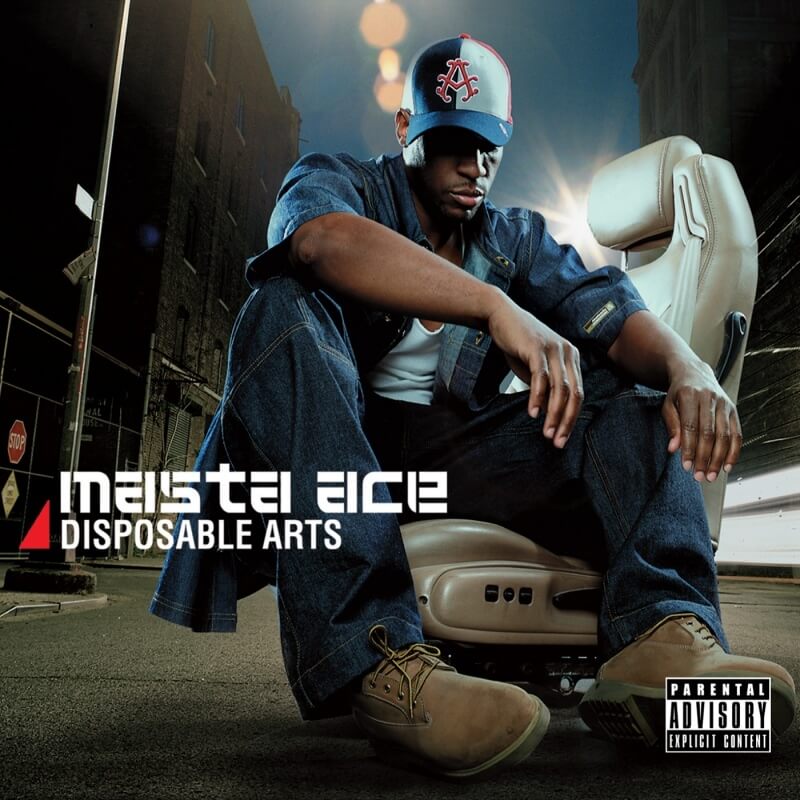 So when he came back with his background shots, I looked at them and none of them were speaking to me at all. Like, "None of this is it. You've got to go out and shoot more stuff." He had already been paid; he kind of took the position that, "I've got paid. This is what I shot. Take it or leave it" basically. So that was kind of wack. But what he said was, "I have a bunch of other backgrounds that I've shot and you can take a look at any of those. If you like any of those, you can use it."
And so the day of the photoshoot in particular, I remember as we were shooting feeling like, "This is going to be super boring. I'm not liking how this is looking. It's just me standing here." I needed a proper; I needed something to liven it up. And the studio we were in was right next door to a garage; they had a bunch of old, beat-up cars parked out front. And I remember seeing a car seat as I was walking in… I said, "I'll be right back." And I went outside and I picked up this car seat off a heap of car parts and junk and I brought that in. I said, "Take some pictures with this chair. Just…you never know." We took pictures with the seat and lo and behold one of those last-minute pictures winds up being the picture.
The background was a completely separate picture. He sent a bunch of backgrounds – none of the ones I liked. But I found this street background with the streetlamp; we superimposed the pictures one on top of the other and immediately it came. I was like, "That's the cover right there; that's it." So a lot of people don't know when they look at Disposable Arts – that's two different pictures put together. You would think that it was super-well thought-out, but it really wasn't. It was kind of a mistake. But it worked out the way that it was supposed to.