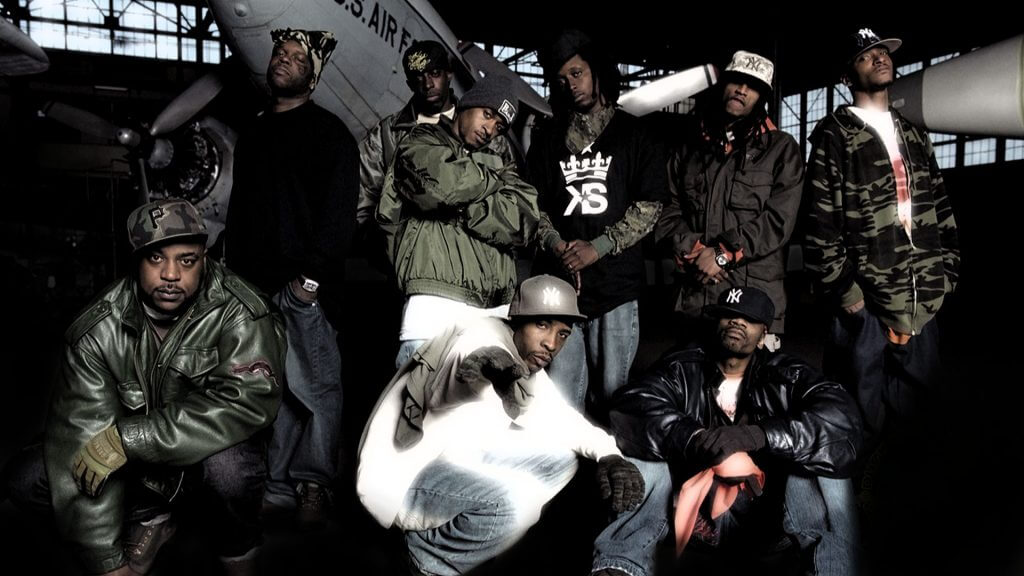 This article will be looking at the most under-appreciated crew perhaps in the entire game, the Boot Camp Clik. Seen as the underground Wu-Tang Clan, the collective consisted of Buckshot, 5FT, Smif-N-Wessun, Heltah Skeltah, and OGC. Each group or act has contributed greatly to the game of Hip Hop with superb releases and an authentic rough, rugged, and in-your-face style that was so New York. There have been MANY discussions over the greatest Wu albums ever recorded, but what about BCC? Well, let's get into it shall we?
15. Boot Camp Clik - For The People (1997)
Heads were clamoring for a group album from all the members of the Clik, and we got our wish in '97, with their debut group album For The People.
While not the classic we were expecting, it was still a decent album on which we were able to see a group dynamic that was very cohesive. That's not to say there wasn't some heat on here either, as cuts like "Illa Noyz", "Go For Yours", and especially the dark sounding, acrylic drum thump of "Ohkeedoke".
This was a slept-on album, even though it became their highest selling album as a group.
14. Heltah Skeltah - Magnum Force (1998)
One of the most lyrically dangerous duos in Hip Hop during this time was Ruck (later known as Sean Price) and Rock (aka Da Rockness Monsta).
Their incredible debut album, Nocturnal, introduced us to the bizarre, yet highly intriguing world of Rockness and Tawl Sean. This was the sophomore album to it, and it was met with mixed reviews, as many were looking for this to be Nocturnal 2.
Abandoning the sound that was gritty and in-your-face, they went to a more polished, leaner sound in production and it was hit or miss for them. The album did generate the RIOTOUS classic "I Ain't Havin' That" however, which shattered windows every time it was played.
13. Cocoa Brovaz - The Rude Awakening (1998)
When Smif N Wessun were at odds with the Smith & Wesson gun company, plus at odds with their prior label, Nervous Records, they were known as Cocoa Brovaz.
Their long-awaited second effort to follow-up their classic debut Dah Shinin' was met with lukewarm reception, but overall it was dope. The chemistry was still there and Tek and Steele sounded refreshed and revived on tracks like the hot "Back 2 Life", "Bucktown USA", and the strong cut from the Soul In The Hole soundtrack, "Won On Won".
While it was no Shinin', The Rude Awakening was still dope in its own right.
12. Boot Camp Clik - The Chosen Few (2002)
With in-fighting going on within the crew, and being without member Rock due to the internal conflicts, BCC delivered their sophomore group effort The Chosen Few.
Although it didn't sound the same without Rockness, they did an honorable job, as evidenced on cuts like "And So", "Think Back", and the ode to baby daddies "Daddy Wanna". With production from the likes of The Alchemist, Hi-Tek, and them reuniting with Da Beatminerz, this was a mild step up from the previous album. Had Rock been there, this would've been an even more complete album.
11. Heltah Skeltah - D.I.R.T. (Da incredible Rap Team) (2008)
AH! It was awesome to see the self-professed "power forward and the center" reunite after being apart for eleven years. As usual, their competitive style had them both bringing the A-games on every single track.
Although the album cover was among the worst in recent history, the album quality sounded almost as fresh as their debut, with a renewed vigor that they were seemingly missing on Magnum Force. Standout cuts included the first single, the DOPE "Everything Is Heltah Skeltah", "Insane", and the reworking of the Goldust entrance theme "That's Incredible".
10. Boot Camp Clik - The Last Stand (2006)
This is what their debut group album should've sounded like. This was such a fantastic album that it's still considered among the best in the entire discography of BCC and Duck Down.
The group sounded right again with Rock's return, and over some thunderous production from 9th Wonder, Da Beatminerz, Pete Rock, and Large Pro, they sounded like they still had something to prove, and we're glad they did.
9. Sean Price - Monkey Barz (2005)
This was the album that started Sean P's ascending into modern legend-like status within the game. His official solo debut was highly anticipated and didn't disappoint whatsoever. Lyrically, this was just balls out sick.
P's delivery and witty rhyme schemes put him on your favorite rapper's favorite rapper lists. Because of blistering tracks provided by 9th Wonder, Khrysis, Ayatollah, and PF Cutin among others, this remains among the most rotated albums from anyone from Duck Down and the BCC. How bananas were cuts like "Boom Bye Yea", "Onion Head", and "Bye Bye"?
8. Buckshot & 9th Wonder - Chemistry (2005)
Buckshot wasn't known for many solo albums, as his solo debut BDI Thug wasn't the best thing to come out of the BCC. However, when he got up with producer extraordinaire 9th Wonder, the album that resulted was nothing short of fantastic.
Chemistry was a non-filler album, as everything on the album was bangin' – and was among many year-end lists in people's top three. This became one of the most celebrated releases to emerge out the BCC.
7. Black Moon - Warzone (1999)
We thought we would never see another Black Moon effort. It had been six years since we had anything from Buck, 5FT, and DJ Evil Dee, when they dropped the seminal Enta Da Stage. When they did return, they were having label issues, much like Smif-N-Wessun did at Nervous. Once it all got cleared, it was on, and MAN were the results thunderous.
The follow-up to Enta Da Stage was Warzone, and after the somewhat mediocre releases the Boot Camp were putting out during this time, this one slammed everyone on their asses and reminded people why Black Moon became a part of the east coast's consciousness when the west was taking over in '92. There's not a flaw on here… NONE. This is so quintessential BM and still rocks out as crazy as it did in '99.
6. Sean Price - Jesus Price Superstar (2007)
With his second album, Jesus Price Superstar, Sean Price's legend was growing. Although it was tough to follow up his solo debut Monkey Barz, he did so and did so with serious impact.
Primarily handled by 9th and Khrysis in terms of the boards, Price shows off his usual taste of tough guy talk with oft-times witty lyricism. Unquestionably one of the coldest albums to emerge in an otherwise docile year in Hip Hop, Price officially became among the nicest emcees who wasn't considered mainstream.
An album filled with rewindable quotables and searing production, P's legacy was growing and growing.
5. OGC - Da Storm (1996)
Perhaps the most underrated of the BCC is the trio known as Origenoo Gunn Clappaz, or OGC.
First showing up on Smif-N-Wessun's  then becoming part of the Fab 5 with Heltah Skeltah, it was clear that Starang Wondah, Top Dogg, and Louisville Sluggah were talented. With their debut, they proved they can hold their own weight.
A banger from start to finish, this doesn't get the acclaim and notoriety it deserves, as these cats put it down over some KNOCKING production from Da Beatminerz. Nobody can dare front on cuts like "Hurricane Starang", "No Fear", and "Elite Fleet". This album simply brought the thunder and the lightning!
4. Heltah Skeltah - Nocturnal (1996)
What a big time debut! First appearing on Smif-N-Wessun's Dah Shinin', the thunderous bass voice that's reminiscent of Flipmode's Lord Have Mercy – only even more lyrical – stood out along with this other sick lyrical dude the world would come to know as Sean Price.
The anticipation was building when we first heard the street single "Letha Brainz Blo", but it was when we heard "Operation Lockdown" we knew this album was going hard, and boy did it! From the very ominous intro cut "Here We Come" to the hypnotic "Understand" and the brutal "The Square", this was the dawning of Hip Hop's newest monstrous tag team.
3. Sean Price - Mic Tyson (2014)
The final full-length album from Sean P was 2014's insane Mic Tyson. The most highly anticipated album from the BCC at the time, and of his solo career, it met every expectation possible. In the shadows of his mixtapes preceding it (such as Kimbo Price and Master P), Mic Tyson was vicious, rugged, and incredibly lyrical.
With production from Khrysis, The Alchemist, and others, this was among the year's most hard-hitting releases and showed the world why, in spite his proclamation of being "the brokest rapper you know", his star appeal had never been brighter.
2. Smif-N-Wessun - Dah Shinin' (1995)
From the jazzy sax loop drop from the opening notes of their seminal classic "Bucktown", we knew were in for something special with Dah Shinin'. It didn't end twith "Bucktown" by no means, as other singles like "Wrekonize", "Let's Git It On", and "Sound Bwoy Burial" made their debut album a must-have and an instant classic.
Proclaimed as one of the hardest albums to emerge from NYC at that time, Tek and Steele earned themselves a following that remains faithful to this day. Although they've released other albums such as the aforementioned Rude Awakening, the slept-on Smif-N-Wessun Reloaded, the unreleased Rawkus album Still Shining', and their ill collaboration with Pete Rock Monumental, Dah Shinin' remains their magnum opus.
Other cuts like "PNC", "Wipe Ya Mouf", the excellent posse cut "Session At the Doghillee", and the haunting sounds of "Hellucination" officially established Smif-N-Wessun as a new top Hip Hop duo.
1. Black Moon - Enta Da Stage (1993)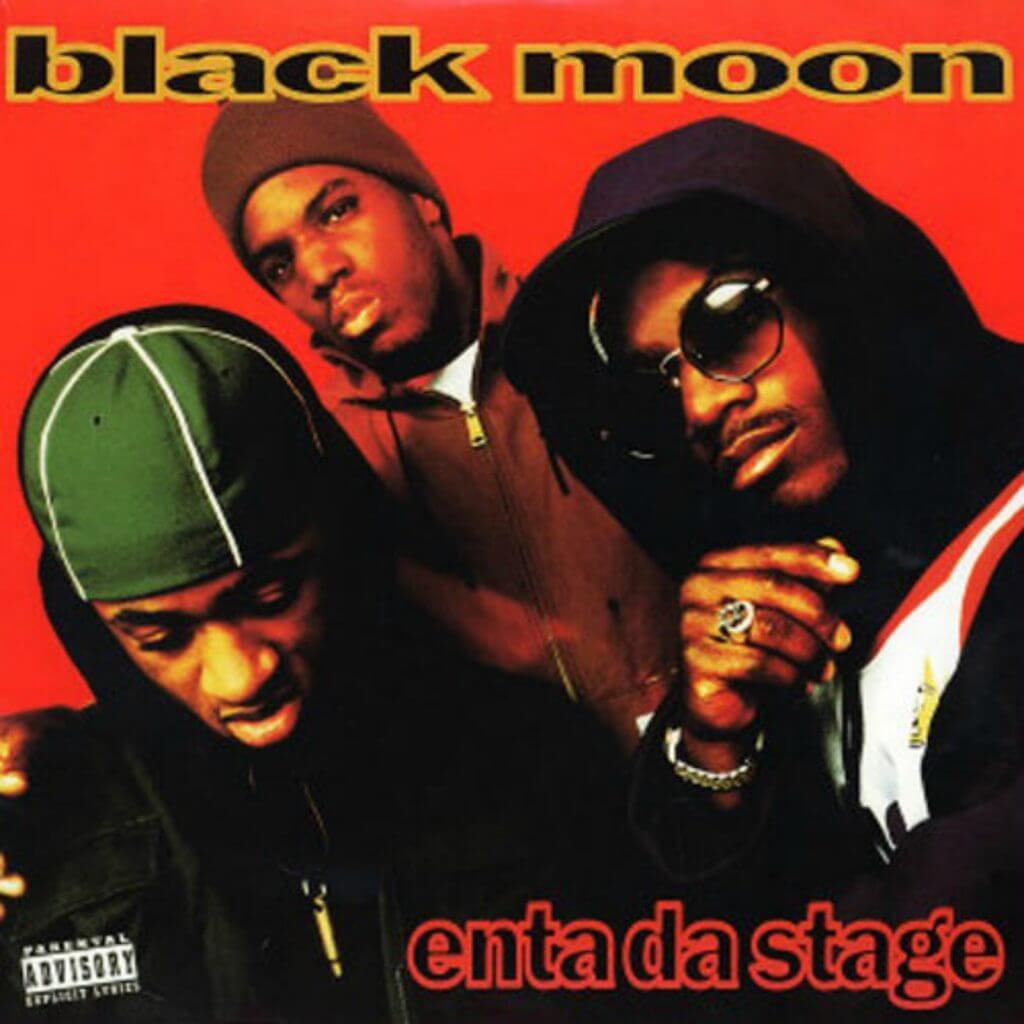 Was there any doubt about he no.1 spot? This album was considered a huge influence in the reformation in the east coast sound in the early nineties that was dominated by Dr. Dre and Deathrow Records out west.
You can literally smell the gun smoke in the air and see chalk outlines in your minds after listening to this album. From the first time we heard "Who Got The Props" and we heard an animated teenager named Buckshot Shorty going for his, we knew this was dope, but could they follow this up?
The answer was in follow up cuts like "Buck Em Down", "I Gotcha Opin", and "How Many MCs", after which we knew this was the next shit for NYC. The album was riotous, fist pumping, guns in the air hard, and the dusty timbs-sounding production from Da Beatminerz complemented the lyrical assault from Buckshot and cohort 5FT Da Accelerator.
Still considered a classic in many circles, this album marked the beginning of the Duck Down / BCC era.
As you can see, BCC is a very important crew in the game. While not as worldwide known as the Wu, they commanded respect just as much as them, or as another highly under-appreciated crew, D.I.T.C.
When it came to hardcore, straight no chaser NYC Hip Hop, the BCC were as on top of things as any other faction or talent out there. In the wake of the sudden and saddening passing of Sean P, it would be beyond awesome to have the crew together for one last album in his memory.
In any event, the BCC remains respected and needs to be mentioned as one of the most influential crews to emerge during the nineties and early millennium. Salute to the BCC. Worldwide Boot Camp Clik til they DOA!