After a slow start of the year, 2019 is really picking up in terms of quality Hip Hop releases – check here for our ranking of Hip Hop releases of the year up til now (last updated July 24). Last week saw the release of nine more interesting projects, some of which will definitely make our best-of-the-year list.
In this article, you'll find a quick round-up of albums that dropped last week, with cover art, stream and our first-listen impression included. A mixed selection: a few surprisingly good albums by veterans, a few high-profile major label debuts – one of them highly anticipated but very disappointing – and one or two more obscure titles people should take notice off.
What's YOUR opinion on these albums?
Showbiz & Milano – Boulevard Author
Release date: July 19, 2019
First-listen impression: high-quality boom-bap on an album showcasing Hip Hop in its purest form. Maybe a little bit too short at ten tracks, but there are no useless interludes and skits to break the flow of the album – this is a dope project.
Brandon Banks - Maxo Kream
Release date: July 19, 2019
First-listen impression: we were pre-conditioned to not like this album, but for some reason we do. We don't like trap – at all – and while most traps beats are sufferable enough, it's the dumb-ass lyrics and irritating choppy flows that turn us off completely. And while all trap elements are present to some degree on Houston rapper Brandon Banks' major-label debut, there's more than empty-headed trap to Maxo Kream – there are actually lyrics worth listening to here. It'll not make our end-of-year list most likely, but this album is interesting and not bad at all.
Ubi - Under Bad Influence
Release date: July 26, 2019
First-listen impression: this is a GREAT album. Ubi (of Ces Cru fame, you might know them as one of the main acts on Tech N9ne's Strange City label) is a great emcee with clever wordplay and lyrics you want to listen to, and the beats are more than nice as well. We could have done without a few songs in the middle of the album with sung choruses that don't really fit, but overall this album (a combination of 3 previously released EP's, plus some extra tracks) is dope a.f.
YBN Cordae - The Lost Boy
Release date: July 26, 2019
First-listen impression: YBN Cordae anticipated major-label debut is another album we expected not to like, but will likely end up liking a lot. This is a 21-year old with actual talent, with something to say too. His flow and delivery are more than fine, and even if he is sing-songy here and there and employs that choppy flow sometimes like a lot of these younger rappers do, Cordae is a real rapper, not a auto-tune wannabe. Wherever your preference lays – old school boom bap, today's trap-whining or anything in between – everybody should give this album at least one listen. Our bet is you will be returning to it.
DJ Muggs & Crimeapple - Medallo
Release date: July 26, 2019
First-listen impression: Another win for DJ Muggs, one of many in the past few months and years. For this project, Muggs hooks up with New Jersey underground emcee Crimeapple – who lyrically rides Muggs' grimy and gritty atmospheric beats to perfection. Probably our favorite album out of these nine.
Chance The Rapper - The Big Day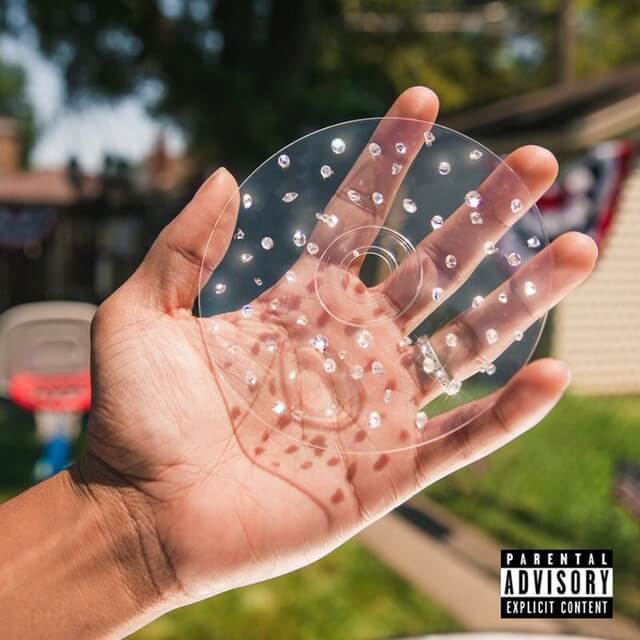 Release date: July 26, 2019
First-listen impression: boring, uninspired, inconsistent and overlong at 22 tracks and 76 minutes. This official debut album was so highly anticipated after Chance's much-praised mixtapes, but it falls totally flat. Too many features and useless skits too. Chance stans will disagree, but it is hard to see objective listeners liking this disappointment.
E40 - Practice Makes Paper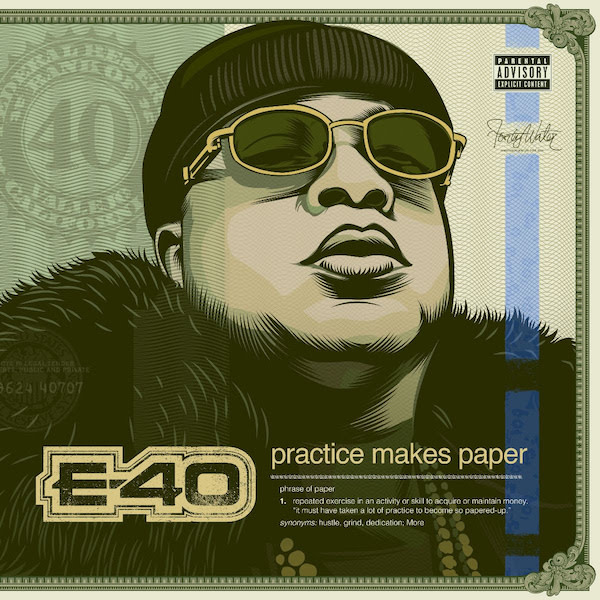 Release date: July 26, 2019
First-listen impression: a more than decent listen. This is E40's 26th(!) full-length solo project, and another real full-length it is: Practice Makes Paper sports no less than 26 tracks. With 26 tracks and guests on almost every track, we'd expected to be done with this album before the half-way point, but this project is surprisingly good. Sure, some fat probably could have been trimmed, but at first glance there are no real throw-away tracks. E40's unique flow makes any of his albums listening experiences for people with an acquired taste, but because of all the guests (from West Coast legends like MC Eiht, Kurupt, and Too Short to other A-listers Method Man, Redman, and Scarface to more contemporary names like Schoolboy Q and A$ap Ferg) there's enough variation. Dope beats all the way through – this album will certainly not disappoint E40 fans and may surprise listeners who thought they don't like him.
The Underground Avengers - Dark Matter
Release date: July 26, 2019
First-listen impression: trap-like beats but enjoyable nonetheless, and some interesting rhyme-spitting. We don't like skits on albums, because they usually break the flow of an album and are nothing but irritants. On this album the skits actually succeed in contributing to the overall atmosphere in a way – but there still are too many and they are too long. The actual songs that are spread out between the skits are kind of dope though. Dark, haunting beats and great chemistry between the emcees. Highlight: the 7-minute posse cut "God Particle".
Spice 1 - Platinum O.G.
Release date: July 26, 2019
First-listen impression: going in with expectations not too high we were pleasantly surprised by Spice 1's 14th solo-album. In the game since the early 1990s, Spice's output has been hit or miss over the decades – after one listen we feel confident this project will easily land in the better half of his body of work. Be sure to check out "Studio Gangstas" – with a classic interview outtake from The Arsenio Hall Show, where Arsenio asks Eazy E about studio gangsters – the track incorporates Eazy E's classic dis-track "Real Muthaphuckkin G's" and features Eazy E's son Lil Eazy E (as well as MC Eiht). Other features include Too Short, Devin The Dude, Kurupt, B-Legit and Big Mike – all in all a more than solid project from one the West Coast gangsta rap legends.