In the history of Hip Hop, there are so many "whatever happened to…?" stories. You remember that debut album that blew you away but the artist was never heard from again. Was it the record sales? Was it lack of promotion? Was it Yo! MTV Raps not playing their follow up? Everyone's story is different (unless you were with Bad Boy), but the results were always the same. Here are five acts that should have been legendary, but circumstances beyond their control have left you wondering where they are today.
5. Redhead Kingpin
1989 brought us A Shade of Red. The New Jack Swing era was in full effect, and the Redhead one and DJ Wildstyle were at the top of their game. Do The Right Thing (the song, not the Spike Lee Joint) hit the television, the radio, and the movie soundtrack (Wes Craven's "People Under the Stairs").
Redhead Kingpin and the FBI were everywhere, until they weren't. Do The Right Thing, Pump it Hottie, and We Rock the Mic Right were all hits from the Markell Riley produced record. Two years later, Redhead Kingpin released a second (and final) record. Did anyone know that? Did anyone buy it? Why was it the last one? Someone will have to track down David Guppy (Redhead Kingpin) and ask him.
4. Intelligent Hoodlum
Intelligent Hoodlum (or as he's known now, Tragedy Khadafi) is one of the illest emcees I have ever heard. The first time I heard "Black & Proud" I was hooked. His self-titled album is by far, my favorite of his catalog. Marley Marl and Large Professor on the production, Intelligent Hoodlum on the microphone, and a disappearing act in the making.
This record was conscious rap at its finest. Intelligent Hoodlum released one more album under that name before changing his moniker to Tragedy Khadafi. Who changes their name after a successful album, let alone two albums? The same guy who says he coined the phrase "Illmatic" six years before Nas dropped his debut album.
3. Craig Mack
In 1994 Project Funk da World dropped, and everyone wanted flava in their ears. This was the voice that launched Bad Boy. But Puffy being Puffy, this was also the album that destroyed Craig Mack as the world knew him.
Flava in Ya Ear was a great song, it showcased Craig Mack's voice and flow. It was only a matter of time until Mack was a concert headliner across the world…..and then that remix happened. That lineup was not there to help launch Mack's career. Even Stevie Wonder saw what was going on here; Puffy's murder of Mack and the launch of the new face of Bad Boy, the man with "more Mack than Craig", Biggie Smalls.
Biggie went on to be Puffy's cash cow, and Craig ended up in a religious cult in Walterboro, South Carolina.
2. CPO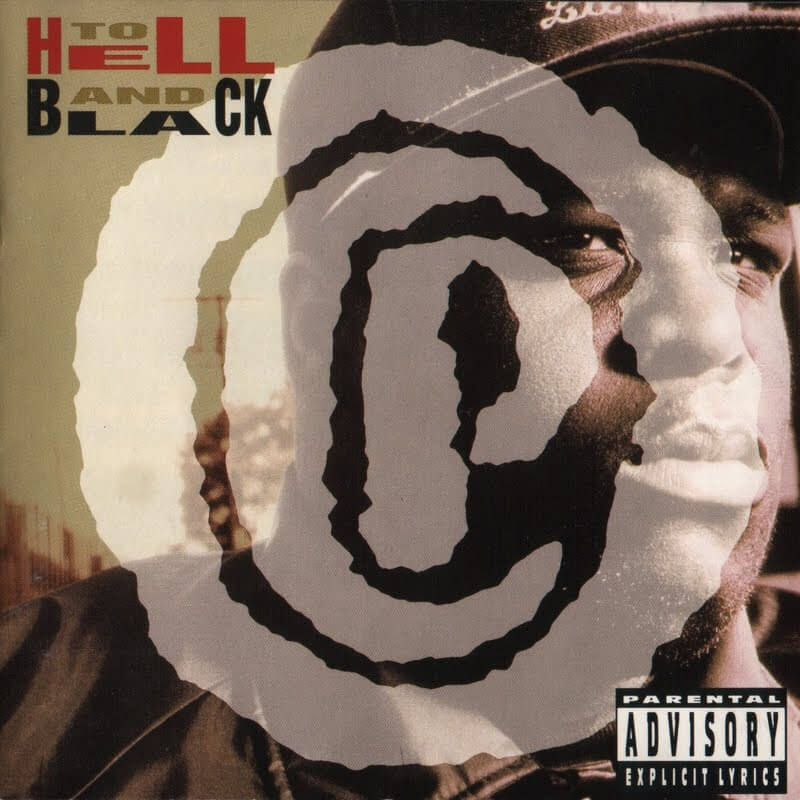 The Capital Punishment Organization; Lil Nation and DJ Train jumped on the scene with the single "Ballad of a Menace" from the album "To Hell and Black" in 1990. With the fame of their producer, MC Ren, and his introduction in the video, you would have thought this was a no brainer. Aggressive West Coast rap with a powerful voice, slow flow, and quality production made for a great record.
But that isn't what happened. DJ Train died from smoke inhalation in a house fire in 1994 and Lil Nation rebranded himself as CPO Boss Hogg. Boss Hogg went on to be a featured artist on 2Pac's classic "Picture Me Rollin", as well as the Above the Rim soundtrack and the Eastsidaz self-titled album. 2010 saw Lil Nation suffer from a heart attack, but that didn't stop him. In 2014 he quietly dropped a new album titled "I Boss".
1. The D.O.C.
Another N.W.A. produced monster act from the West Coast, the D.O.C. smashed through the doors of Hip Hop with 1989's "No One Can Do It Better."
This is one of the landmark albums for West Coast Hip Hop, and a complete masterpiece. From "It's Funky Enough", all the way through "The Grand Finale", this album is a work of art. There was nothing but big things and a bright future ahead for The D.O.C…. until the lights went out.
Five months after the release of one of the greatest debut albums in Hip Hop history, the D.O.C. fell asleep at the wheel, ran his car off the road, (not wearing a seatbelt) was thrown from the car and landed face first against a tree. The damage was severe, he couldn't speak for almost a month, and his voice would never be the same. He came back, 7 years after his debut, and dropped his follow up; "Helter Skelter", then again, in 2003 with "Deuce."
The D.O.C. says that his voice is back, and that he has recorded new music. Here's hoping that it's funky enough for us to remember.
There are many "One and Done" artists out there that we wish would have dropped more hits. We knew they had it in them, but for one reason or another….it never happened. Those are my top 5 who should have blown up, but didn't….who are yours?
Until next time, keep it classic, and always remember… new school stale, old school fresh.