50 Cent - Get Rich Or Die Tryin'
His Columbia Records debut, The Power of the Dollar was already completed when the label terminated his contract after being shot in 2000. 50 quickly returned to the mixtape circuit until "Guess Who's Back" reached Eminem who signed 50 Cent to a deal with Shady/Aftermath. Eminem placed 50's single "Wanksta" on the 8 Mile soundtrack, which was his first single since 2000. Dr. Dre produced the album's first single, the smash hit, "In Da Club" that quickly rose to #1. Other notable singles include "P.I.M.P΅ and "21 Question" featuring Nate Dogg. The album earned strong reviews and sold over 12 million copies worldwide.
DMX - It's Dark And Hell Is Hot
After initially having his career derailed by stints in jail and a subsequently failed singles deal on Columbia, X fought his way back into the industry. He returned to making mixtapes and gained momentum in New York's underground scene, which earned him a deal with Def Jam. His debut, It's Dark and Hell is Hot dropped in May 1998 and earned critical and commercial success. His next album, Flesh of my Flesh, Blood of My Blood would hit shelves 6 months later and also debuted at number 1, making him the second rapper to have two number 1 albums in one year.
Lil Wayne - Carter 5
Wayne announced the album would drop in 2013 and then in 2014 cover art circulated, making a 2014 release seem inevitable. In 2015, Wayne filed a lawsuit against Cash Money for withholding money and not allowing him to drop Tha Carter 5. Wayne continued to drop mixtapes independently until the legal issues were resolved. The album hit shelves in September 2018 and debuted at number 1. Some features were the same as the 2014 version, but he also added Travis Scott and XXXtentacion. Tha Carter 5 was met with mostly positive reviews and was certified platinum by the end of 2018.
A Tribe Called Quest - We Got it From Here… Thank You for Your Service
Tribe broke up amidst label and group conflict following 1998's Love Movement. While each member embarked on solo careers, a reunion album was speculated for years until the group started recording in 2012. Unfortunately, Ali Shaheed Muhammad was unable to contribute to the project, but frequent collaborators Busta Rhymes, Consequence and Jarobi were summoned to the studio. Tragically, as the album was being recorded Phife passed away, however Q-Tip finished the project. When the album dropped, it debuted at number one in November 2018 and immediately received widespread accolades. The project appeared in most major Hip Hop and non-Hip Hop best album of the year lists.
Lady of Rage - Necessary Roughness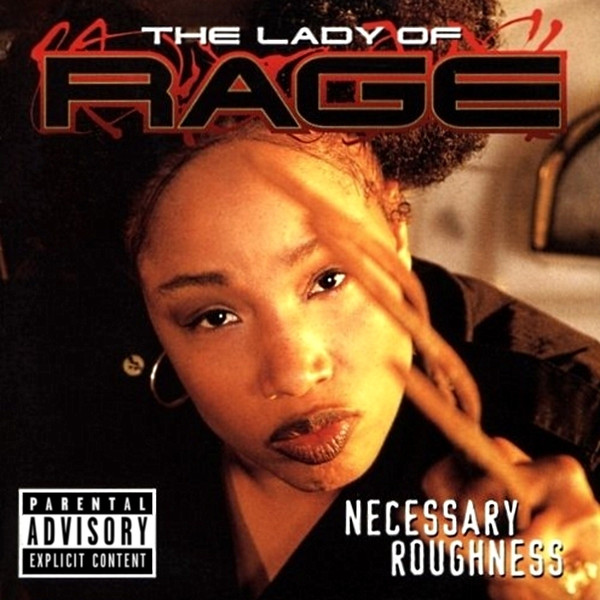 Rage made her name appearing on The Chronic and Doggstyle. In 1994, she released the well-received single "Afro Puffs" before seemingly disappearing from Death Row. She was rumored to be dropping after the single performed well, but instead Dogg Pound, 2Pac and a host of compilations were released. The label then entered a downward spiral that included Dr. Dre's departure, 2Pac's murder and Suge Knight being sent to prison. It wasn't until 1997 that her debut was released that featured DJ Premier, Easy Mo Bee, and Daz produced tracks. The album showcased her lyrical prowess and made it clear that Death Row made a mistake by pushing it back over three years.
Raekwon - Only Built 4 Cuban Linx 2
Originally slated for a 2005 release as a joint venture between Aftermath and Wu-Tang Records, Raekwon did not release the album until 2009. Rae announced the project was complete in 2006, however he rewrote a large portion of the tracks and exited Aftermath. He reunited with his Wu-Tang brothers for 8 Diagrams, which created another extended delay. The album dropped in September 2009 and featured production from Dr. Dre, RZA, and Alchemist and a heavy presence from Ghostface. It debuted at number 2 on the Hip Hop album charts and earned positive reviews.
Large Professor - The LP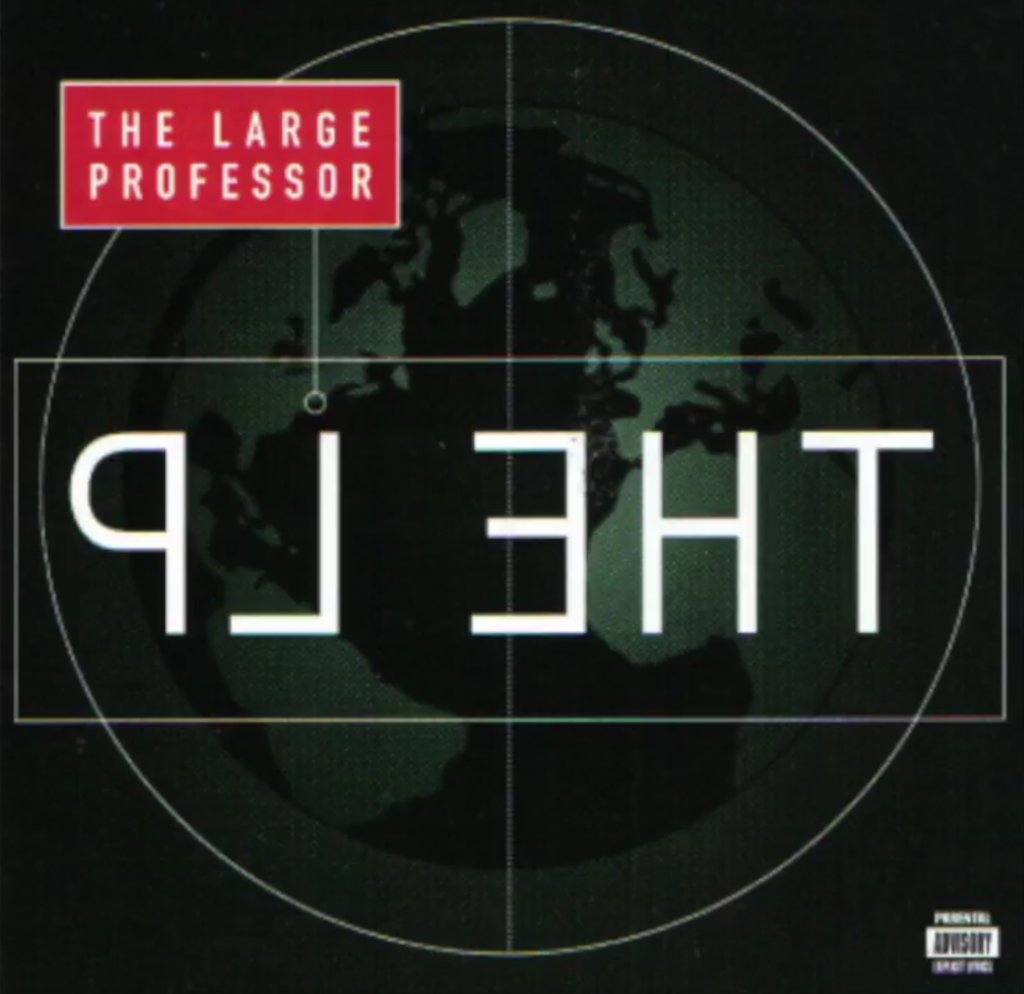 After Main Source broke up, Large Professor was a highly sought after free agent as an equally talented producer & MC, eventually signing with Geffen. He recorded his debut, but the label shelved it. Eventually, Xtra P gained the rights to the project in 2002 and released a limited amount of CDs. Bootleggers created alternate versions of the album and a series of unofficial releases circulated for years. A formal release did not come until 2009, but it was the same version that Large Professor intended for the public to hear. It was well-received by Hip Hop heads although it mostly went under the radar to the masses.
CyHi the Prince - No Dope on Sundays
CyHi earned his way into the industry by writing for Kanye West, but maintained a strong presence in the mixtape circuit. He also contributed stand out guest verses filled with the same double entendres and punchlines that he had built a reputation on. In 2015 after not being given the means to become a solo artist on GOOD Music, he left to focus on his debut album. When the album dropped, it was the lyrically profound and cohesive project that fans knew he could deliver. Comfortably positioning himself as someone who had done wrong, but ready to explain his circumstances, he crafted intricate, captivating tracks.
Kanye West - Yandhi
The only album in this bunch that has yet to drop. Originally Yandhi was rumored to be the follow up to Kanye's 2016 The Life of Pablo and 2018 and 2019 release dates were shared. Instead, Kanye dropped a slew of seven-track EPs to mostly positive reviews, although his own project, Ye received poor to mixed reviews. Kanye stayed busy in 2019, by releasing Jesus is King and executive produced Jesus is Born, a project released by the Sunday Service Choir. Leaks reach the internet every few months, but are quickly removed. Rumored tracklists have included ASAP Rocky, Chance the Rapper, and XXXTentacion.
Dr. Dre - Detox
Rumors of his third album started on the heels of a run that seen him resuscitate West Coast Hip Hop, sign Eminem, and reunite with Snoop Dogg, Ice Cube and MC Ren. Artists including Kendrick Lamar, Q-Tip, and The Game were rumored to have recorded music intended to be included on the project, while collaborating producers were said to be Scott Storch, Hi-Tek and Nottz. Artists associated with the project spoke about it for much of the 2005-2015 period, but Dre also publicly wrestled with dropping the album at all. When 2015's Compton came out, he affirmed that Detox would not be released saying, "I didn't like it. It wasn't good."