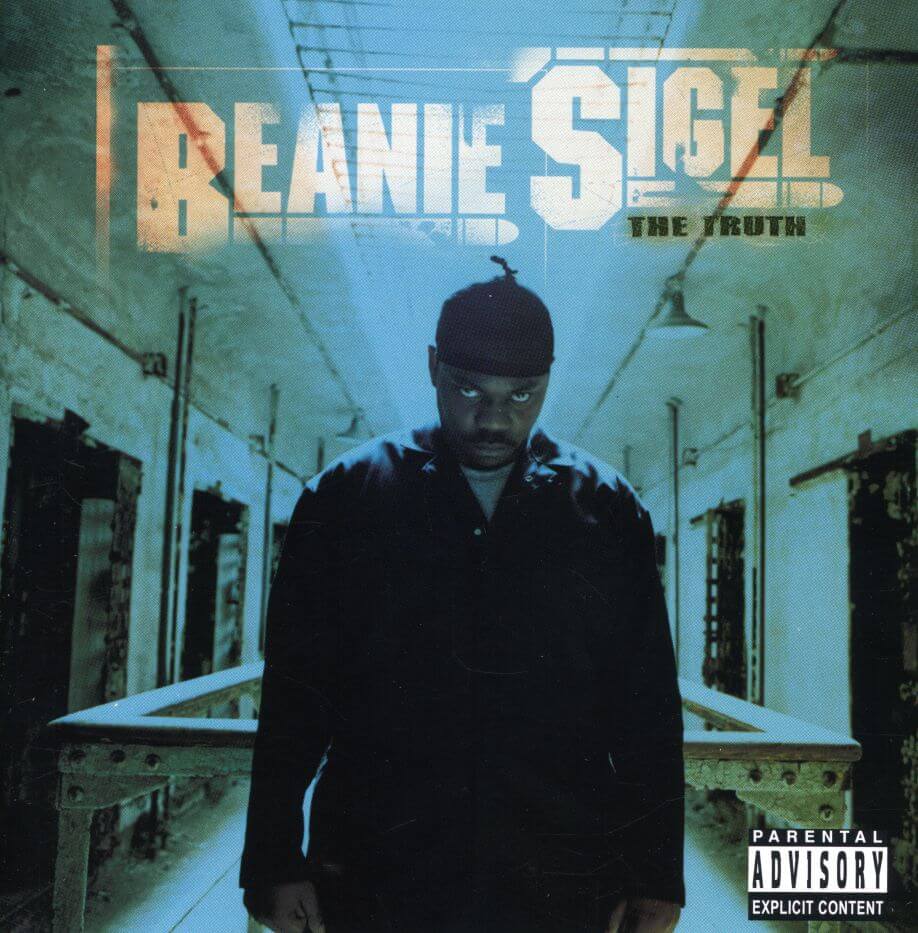 With this piece, we salute an album that has been rightfully considered among the best, and most raw, debut albums in Hip Hop history. Brutally honest and insightful, this album was anchored by the support of Roc-A-Fella and its boss Jay-Z. First shining through on The Roots' cut from Things Fall Apart, "Adrenaline", this gutter Philly-bred cat had the drawl, Philly swag, and enough authenticity to make him a very checked for emcee on the rise. After paying his dues on albums from Memphis Bleek and Jay, it was his time to shine. He presented a debut filled with such unapologetic stances and images it immediately defined him, he became known from that moment as Roc-A-Fella's "general". This is the salute to Beanie Sigel and his bananas debut album, The Truth.
With Jay and Bleek already carving a substantial niche within Roc-A-Fella, it was time for others to spread the lane for the Roc. In comes Beanie, and because of the aforementioned projects and guest spots, anticipation was fairly high. The first single to drop was the Kanye West-producer thumping title track. The knocking two-note smash was just the right cut to introduce the world to how Beanie does it when the spotlight is on him. The follow-up cut, "Remember Those Days" with fellow Philly spitter, Eve, on the hook was a softer touch as he reminisces about better times in his life growing up including family and friends, those still here and those gone on to Glory. Folks, this would be the last time on this album you'd hear a cut this non-hard on this album. One particularly infectious cut is the Pac-Man video game sampled "Mac Man", in which he compares the street and his actions to video game characters in a truly dope moment.

While there were other cuts on here that could've easily resonated onto to radio and still present itself as true street cuts include the Jay-Z assisted "Raw & Uncut", the Memph Bleek-collaborated "Who Want What", and "What A Thug About", that all couple be bumped on the corners while not being ashamed if you heard it on the radio in heavy rotation. The album got a little darker and meaner with cuts like "Ride For My" and "Die".  The jewel of the album lies within a track called "What Ya Life Like", in which Beanie very vividly describes life behind bars and what goes on within prison in such a way that you'll think twice before wanting to do things to put yourself in there. Beanie unapologetically went for the throat with this cut and made you legitimately feel like you're watching an episode of Oz, only on wax. This is one of the rawest cuts you'll ever hear in your life. That's the thing about this album: this is a brutally honest album that contains no filters or chasers.
While his following efforts such as his fantastic follow-up, The Reason, The B-Coming, The Solution, and This Time, The Truth remains the best album out of anything he's presented. Much like other classic debuts such as Get Rich Or Die Tryin', Capital Punishment, and Life Story, The Truth brings you into his world, which is often filled with crime, drugs, payback, and hustling with such truthfulness (pun intended) and credibility. Even the non-hard cuts on here are still filled with material not to go to the club and expect these cuts to play. Hailed as one of best albums to ever come out of the Roc, with The Truth Beanie established himself as a worthy Roc-A-Fella mainstay and with that, we salute the general and his ridiculous debut. Glasses up!