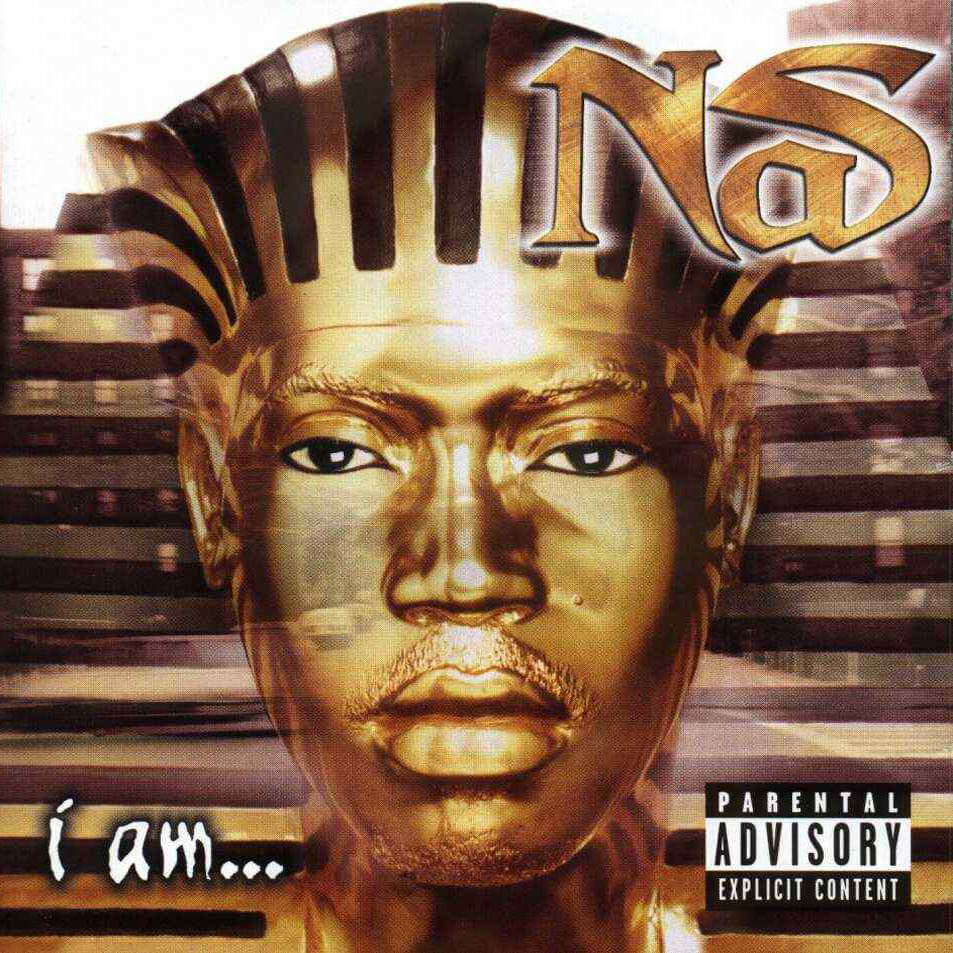 This salute goes to one of the legit greatest emcees of all-time. In the eyes of many he delivered the single greatest Hip Hop album of all-time with Illmatic, and he established himself as a star with his triple platinum follow-up, It Was Written. With his third album, he managed to construct a project that critics have referred to as perhaps his most underrated effort to this day. Filled with vivid storytelling, engaging production, brilliant lyricism, and a need to shut critics up for unfairly bashing It Was Written (because it wasn't Illmatic 2), this album turned out to be a damn solid project. Not to mention the album went on to double platinum status and once and for all set his place among the elite of Hip Hop. We salute Nas and his third album, I Am...
Originally, this was slated to be a double album entitled I Am…The Autobiography. Due to an excessive bootlegging problem, the double album concept was scrapped. Cuts like "Fetus (Belly Button Window)", "My Worst Enemy", "Amongst Kings", "Sometimes I Wonder", "Blaze A 50", and "U Gotta Love It" were taken off, among several others, and put on other projects and mixtapes such as the follow up to I Am, Nastradamus, his QB's Finest compilation, and the highly heralded Lost Tapes.
With the concept being his life from beginning to end, the thought of how monumental the originally planned double album could've been boggles the mind. Not to fret though, the new cuts Nas brought forth were, for the most part, incredible. One of them being the monster hit with Puffy, "Hate Me Now". along with others like the R. Kelly-sampled "K-I-SS-I-N-G", "I Want To Talk To You", the Scarface-assisted "Favor For A Favor", and the addictive "Money Is My B****".  The lead-off single, "Nas Is Like" had him returning to his Illmatic roots with a classic Premo beat, only to be rivaled by the SICK sequel to Illmatic's "NY State Of Mind".
To nobody's surprise, Nasir Jones went left quite a few times on the album in terms of forward thinking and genius concepts. With the somber "Undying Love", he plays a cat whose love for some chick ends up in a murder/suicide in one of the most cinematic cuts we've ever heard Nas deliver. Very much up there with another lost I Am…The Autobiography cut, "Drunk By Myself". Also, on "Money Is My B****", he compares money to his girlfriend and how his lust for "her" plays him in several different ways. On the haunting "We Will Survive", he speaks to the souls of Pac and Biggie individually – a magnificent track.
Are there any subpar cuts here? Yeah, maybe. While many didn't care a great deal for the duet with the late Aaliyah "You Won't See Me Tonight", his attempt at double-timing on "Big Things", or the overly tacky "Dr. Knockboots", his overall efforts on this album were to recapture any fans he had lost with It Was Written and reminding them just who he was. There were far more highlights and standouts than duds, and his efforts weren't in vain.
By this time, people were still clamoring for Illmatic 2, but he had clearly moved on artistically and lyrically. What he did bring was kind of a mash-up of It Was Written and Illmatic, plus new flavor and new direction. While his follow-up, Nostradamus was overall seen as his lowest point, he returned in ridiculously grand fashion with the hugely triumphant Stillmatic – marking the closest thing to Illmatic as we had heard from him. Other releases like God's Son, Street's Disciple, Hip-Hop Is Dead, his untitled album, and Life Is Good were all met with mixed to positive general reviews and further established Nas as the new god emcee.
With I Am what we got was still an impressive array of songs from a true Hip Hop legend – one of the most brilliant lyricists and storytellers to ever exist in Hip Hop. We salute I Am... Happy twentieth anniversary. Lift your glasses!