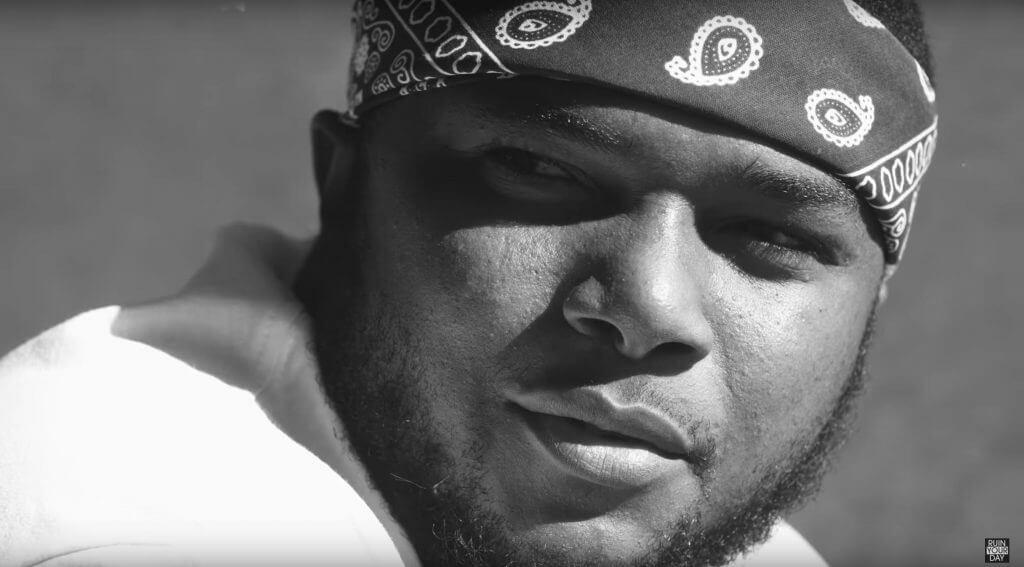 Compton, California. Over the years we've seen an immense amount of talent come out of the city when it comes to Hip Hop. Legends like Dr. Dre, Eazy-E, MC Ren, DJ Quik and MC Eiht helped brand the city in the Hip Hop history books as well as pave the way for the younger west coast emcees of today. Every artist bringing their own unique story to the game, sharing the triumphs and downfalls of their come up through the music that helped them survive the dangers and struggles of the city they called home. Those looking to find out who the next big thing to come out of the Hub City need to look no further, the answer is Geechi Gotti.
Geechi has made quite a name for himself as of late and music isn't the only avenue he's in the process of cementing a legacy in. He's also one of battle raps fastest rising stars and one of the few emcees that has been able to excel in both battle rap and music simultaneously. Which brings us to the topic at hand. "NoStudioN 3"
In the day and age where the climate of Hip Hop is very much overrun with an abundance of autotune and celebration of drug use Gotti is a breath of fresh air and not only for west coast Hip Hop but the culture as a whole. If there's one word that immediately comes to mind upon hitting play on "NoStudioN 3" it's AUTHENTICITY. Geechi isn't chasing fads or trying to jump in a lane that he is unfamiliar with, he's delivering an album full of authentic west coast Hip Hop and giving the listeners a chance to take a walk in his shoes. Everything about this album screams west coast, from the vivid imagery in the lyrics to the beat selection and hooks. This album isn't a slow build by any means, but more of an immediate statement out of the gate.
The intro opens with Geechi letting his street ties be known beyond the shadow of a doubt while giving his unfiltered opinion on the current state of the game and some of the players in it. From this point all the way to the conclusion of the album listeners are taken on a ride with Geechi to see the Compton that only he can speak about. This is his vision, his trials and tribulations, his story. One thing is for sure after listening to "NoStudioN 3" in full, Geechi has a lot to say and he has a skill set to ensure that his voice will be heard. He's a talent that will surely make the legends that came before him proud and an emcee worthy of carrying the torch of west coast Hip Hop.