This album was released on October 25th this year. I'll go on record and say that I believe every single Kanye West album since Yeezus has been rushed. I really enjoyed The Life of Pablo, but it doesn't sound like a polished, cohesive body of work. Well, at the very least, it didn't on its day of release. It just doesn't seem like he's taking as much time to work on his music as he used to. Much like with his previous two solo projects, this album went through a lot of extreme changes while in utero. It was originally titled Yandhi and was supposed to be released the same year as ye. This is what I mean. There is no way Kanye can make a good album in less than a year. A demo of Yandhi actually leaked earlier this year, and guess what? It wasn't good. If he dropped that project it definitely would've been his worst album. However, to be fair, it was just a demo. Anyway, I've really lost interest in Kanye at this point.
First of all, he's a complete f****** idiot. However, I really just don't even listen to his music that much anymore. I never have the desire to put on his other albums. I still think they're good, but I guess I just overplayed them. I'm over him at this point. I actually think I like Kids See Ghosts more than any of his solo albums at the moment, and that's got more to do with Kid Cudi than anything. I'm not saying he's talentless. I just don't really get excited when I see his involvement in anything. Anyway, every song on this new album is self-produced. I had a feeling that it would be kinda bad, but I thought it'd maybe have at least one song that I liked. However… Well… I'll just get into it now…
1. Every Hour performed by The Sunday Service Choir co-produced by Budgie & Federico Vindver
According to Wikipedia, the Sunday Service Choir consists of Kanye West, Tony Williams, Ant Clemons, Ray Romolus, Philip Cornish, Rob Gueringer, and Jason White. I think the only members that I'm familiar with are Tony Williams & of course Kanye himself. Anyway, this song is not good. I was slightly surprised by how bad I thought the opening track to this album was on my first listen. Little did I know it'd only get worse. I was in for a rude awakening. This song is literally just a choir singing about Jesus. The mixing sounds like s***. It sounds like Kanye literally just pulled out his phone and started recording a voice memo while he was sitting in church. I personally hate church, so this song really wasn't enjoyable at all for me. I don't ever wanna feel like I'm sitting in church. Strangely enough, the song is less than two minutes long, but it feels like it lasts forever. It's a lot like church itself in that regard. The actual singing isn't bad at all. I'm just really not into this style of music. I got absolutely nothing out of this song. This s*** is wack to me.
2. Selah featuring The Sunday Service Choir& Bongo co-produced by E*vax, Federico Vindver, BoogzDaBeast, Francis Starlite & Benny Blanco
I know a lot of people seem to think this is one of the better songs on the album, but I actually think it's worse than the previous track. When I heard the opening song, I was taken aback by the shitty mixing, but I assumed it would only be an issue for that particular track. However, I soon came to the stark realization that the entire album is shittily mixed. This is the song that really made it clear that I wasn't gonna like this album. The Jesus-freak raps are just a huge turn off for me. I have zero interest in the content. Personally, I'd rather hear Kanye rap about models with bleached assholes than Jesus. I don't care for his bizarrely lazy flow on the first verse at all. The one thing that I do kinda like about this song is the production. The beat is pretty tight, especially when the synths come in during the hook. I cannot stand the hook itself from that choir at all though. It sounds awful to me. This track is far more unpleasant than the opening song in my opinion. This s*** is terrible.
3. Follow God co-produced by BoogzDaBeast & Xcelence
Much like with the previous track, a lot of people were saying that this was the best song on the album. It's one of my least favorite tracks on the project though. I think this song is wack as f***. The production is awesome, but the way Kanye was flowing over it reminded of Big Sean. I was actually shocked by how unfinished this track sounded when I finished listening to it for the first time. Sonically, I think this song had the most potential out of all the tracks on this project, but it goes absolutely nowhere. He has one flow throughout the entire song, and he keeps recycling this line about how his dad gets mad at him for arguing because it isn't "Christ-like." Literally the only good aspect of the song is the beat. This s*** is actually insulting. I'm offended by how little effort was clearly put into this song because it could've been dope. He should've given this beat to someone else. I'm looking forward to hearing a competent rapper freestyle over this instrumental.
4. Closed on Sunday co-produced by Angel Lopez, Brian Miller, Federico Vindver & Timbaland
This is probably the most infamous song on the entire project, and for good reason. It's f****** awful.
Closed on Sunday, you're my Chick-fil-A
Closed on Sunday, you my Chick-fil-A
Hold the selfies, put the 'Gram away
Get your family, y'all hold hands and pray
I actually have no idea what the f*** that's supposed to mean. She's closed on Sunday? How does that work? What does that entail? Someone's really gonna have to explain this to me because I've never heard anyone say something like that. This is easily one of the worst songs on the album. The lyrics are straight up dogshit, and the hook is terrible. At least the production is decent… I may be reading into these lines too much, but, considering Kanye's politics as of the past half-decade, these lines came off a lot like MAGA-aligned anti-immigration bars.
I pray to god that he'll strengthen my hand
They will think twice steppin' onto my land
I draw the line, it's written in the sand
Try me and you will see that I ain't playin'
Now, back up off my family, move your hands
I got my weapons in the spirit's land
These lines are ironically hostile. I'm not really sure what that's all about. It doesn't matter though. This is one of the worst songs Kanye's ever made. It's f****** dogsh**.
5. On God co-produced by BoogzDaBeast, Michael Cerda, Pi'erre Bourne & Federico Vindver
This is yet another terrible song, although I think it's more tolerable than the preceding track. I actually kinda liked the production from Pi'erre Bourne at first, but then one of my friends pointed out that it sounds like it's taken straight from a Mario Kart soundtrack, and now I can't unhear it. There's really not much to break down in regards to this song. Just like with pretty much every other track on the album, the structure is oddly skeletal. It's literally just one verse and a wack one at that. Kanye's flow is incredibly lazy and boring. The worst thing about this song is this line though…
Thirteenth amendment, gotta end it, that's on me
I genuinely think this is the worst line I've heard in a song all year. For those of you who aren't familiar with the United States constitution, the 13th amendment is the one that made slavery illegal. I get what Kanye's trying to say, but he's just too much of an idiot to articulate himself properly. Obviously Kanye West doesn't want to make slavery legal in the United States. What he has an issue with is the way the amendment is written. It has a very problematic loophole, which essentially creates the prison-industrial complex. He wants to abolish the legalized slavery that's present in United States prisons. You have to be clear about serious issues like this though. So yeah, overall I think the song is wack as f***.
6. Everything We Need featuring Ty$ & Ant Clemons co-produced by Ronny J, Finatik n' Zac, Federico Vindver, BoogzDaBeast & Mike Dean
This is definitely one of the most tolerable songs on the album for me personally. I still think it's mediocre though. I really just like the features. Kanye's rapping on this song is f****** terrible. The first verse is wack as s***, and the second one is somehow worse. I like the production though, and I actually think the hook is really good. It's literally just the rapping that ruins this song for me.
What if Eve made apple juice?
You gon' do what Adam do?
Or say, "Baby, let's put this back on the tree
'Cause we have everything we need?"
Apparently this song was originally supposed to feature XXXTENTACION. Bruh… Thank GOD that s*** didn't happen. This album is bad enough. It certainly didn't need that disgusting woman beating piece of s*** making it even worse. Overall, I think the song is mediocre, but, as I said before, it's one of the most tolerable songs on the album for me.
7. Water featuring Ant Clemons co-produced by BoogzDaBeast, Federico Vindver, Angel Lopez & Timbaland
This is another one of the more tolerable songs on the album in my opinion. A few of my friends said that they think it's the worst track on the album, but I seriously disagree. It's nowhere near as bad as most of the other tracks. When I first listened to the song I thought the production was kinda cool, but once again a friend of mine ruined it for me by comparing it to a video game soundtrack. This time they said that it sounds like the background music for a menu of a Playstation 1 game. That's so accurate. I still think it's a decent beat, but that comparison really makes it hard to take seriously for me. I think the vocals on the hook from Ant Clemons sound pretty great though. The song kinda sounds like a shitty version of that Cee-Lo Green collab that Kendrick had on untitled unmastered. This is one of the few tracks on the album in which the choir actually sounds good to me. I think the main reason my friends hate this song so much is because of Kanye's actual performance. His rapping on this track is laughable. It's so f****** bad.
Jesus, flow through us
Jesus, heal the bruises
Jesus, clean the music
Jesus, please use us
The entire verse is structured like this. It really seems like it was written by a child. I think the song is wack overall, but it's still one of the better tracks on the album in my opinion.
8. God Is co-produced by Warryn Campbell, Labrinth, Angel Lopez & Federico Vindver
I think this might be my least favorite track on the album. I'm still trying to figure it out. This song is f****** unbearable though. Jesus f****** Christ, man. Where do I even begin with this s***? Smh… Okay, first of all, I don't think there's any way he could've made a song like this work. I don't care who's singing; I never wanna hear a ballad about how much you love god. I don't care for the production at all, but… Yo… The singing… My god, the f****** singing… It's so f****** bad. I mean, he sounds decent enough when he first starts singing, but for whatever reason, his voice just deteriorates as the song progresses. By the time the song is over, it sounds like he has the voice of a house-cat with nicotine addiction. I just don't know why he felt like he couldn't do another take. The song is f****** unlistenable to me. It's dogshit.
9. Hands On featuring Fred Hammond co-produced by Federico Vindver, Angel Lopez& Timbaland
This song isn't quite as catastrophic as the preceding track, but I still think it's terrible. The warbled vocals from Fred Hammond on the intro sound really odd to me. It's as if Francis Starlite was possessed by a demon. This song also has quite possibly the wackest beat on the whole album. It's just super mid. Once again, Kanye's flow is absurdly lazy and monotonous. The first verse sucks a**. You know what? The more I listen to this song, the more I hate it. There's not a single aspect of this track that stands out in a good way. The production is boring as hell, the rapping from Kanye sucks a**, and the featured vocalist sounds like s***. This song is wack af.
10. Use This Gospel featuring Clipse & Kenny G co-produced by Federico Vindver, Angel Lopez, Timbaland, DRTWRK, Pi'erre Bourne & BoogzDaBeast
When I first read the features for this song, I legitimately said "N****, WHAT?" out loud. Kanye West is the only Hip Hop artist in the world who would put Kenny f****** G on his album. This is also quite possibly the worst way imaginable that Clipse could've reunited. I've seen some people say that this is the best song on the album. Personally, this is another track in the running for the worst song on the project. I think it's f****** dogsh**. The first melody that Kanye hums in this song reminds me a lot of the melody from All Day. His singing on the hook is wack, and the first verse from Pusha T sucks. He does not fit on this album at all. He sounds so out of place. Who the f*** wants to hear Jesus-freak raps from Pusha T? I personally don't even wanna hear that from No Malice, so there's no way in hell I'd wanna hear Pusha T doing it. The mixing on his verse also sounded really shitty to me for some reason. I mean, the mixing is shitty throughout the whole album, but it stood out even more here. It sounds like he recorded his verse into a cheap USB microphone plugged into his laptop rather than in a studio. No Malice's verse was also really bad. I've seen a s***-ton of people saying his verse was better than Pusha T's verse, but I disagree personally. I think he sounds worse. It really sounded like they were both struggling to flow over the beat properly, to be honest. They both just sounded really awkward to me. I was in a state of shock when the Kenny G solo came on. I don't know why. I knew he was gonna be on the song, but it was different when I was actually listening to it. I was just in utter disbelief. Like, is this really f****** happening? Is this a joke? What the f*** am I listening to? It's f****** ridiculous. The song is absolute dogsh** to me. I hate it.
11. Jesus Is Lord co-produced by Brian Miller, Federico Vindver, Angel Lopez & Timbaland
This is the best song on the album in my opinion. It's actually pretty ironic because it's less than 50 seconds long. It feels like a snippet to the intro of an album that isn't complete trash like this one. It's really a shame. The production sounds really great. It sounds like an intro to a Chance the Rapper album. But… I mean… Well, a good Chance the Rapper album. It just ends way too abruptly. It's very clearly not a finished song. I don't even feel like I should judge it as a full song. It's a super frustrating track because it sounds like it's leading into something really good. It just ends though. As it is, I'd never listen to this again. It's mediocre to me.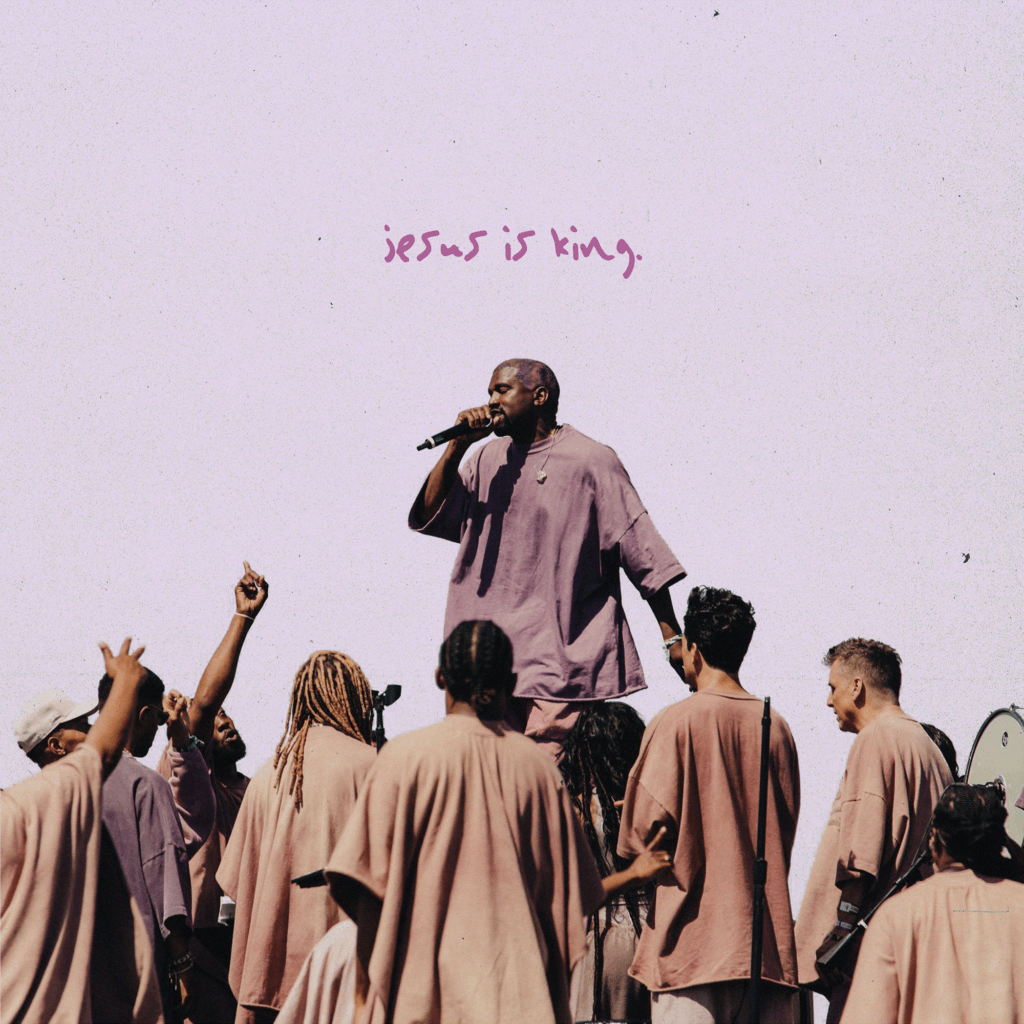 This album is f****** trash. This is legitimately the worst album I've heard all year. I'd rather listen to Confessions of a Dangerous Mind than this s***. At least that album had two songs that I liked. At least it actually sounded finished. There's not a single good song on this record. As I said in the preamble to this review, I personally hold the belief that every single album Kanye has released since 2013 has felt rushed, but I was still able to enjoy them to some extent. I've been saying for years that Kanye West is the most overrated Hip Hop artist of all time, but I actually think I like a lot of his albums more than the average Hip Hop fan. As I mentioned earlier, I actually enjoyed ye more than most people. That album and Yeezus were the only two that I wouldn't call "good" before I heard this one, but even those ones had a handful of songs that I dug.
Nothing that I originally liked about Kanye West is present on this album though. His rapping is trash throughout. The content isn't even slightly appealing to me. The songs feel incredibly rushed and unpolished. There's not a single lyric that stood out in a good way. There's not a verse that I like. Any enjoyment I got came from the production or a featured vocalist. I enjoyed the Yandhi leak more than this s***. Not only is this the worst album I've heard all year, and the worst Kanye album, but I'd honestly say that this is one of the worst albums I've heard period. This level of quality is frankly unacceptable from an artist of Kanye's stature. After something like this, I'll honestly be shocked if I ever end up enjoying a future Kanye West album. Maybe he'll bounce back in the future, but I think he's completely fallen off. This s*** is f****** horrible. It's wack af.
MOST TOLERABLE SONG: JESUS IS LORD
LEAST FAVORITE SONG: GOD IS
25
Republished from Focus Hip Hop