[Horrorcore is a subgenre of Hip Hop music based on horror-themed and often darkly transgressive lyrical content and imagery. Its origins derived from certain hardcore Hip Hop and gangsta rap artists, such as the Geto Boys, which began to incorporate supernatural, occult, or psychological horror themes into their lyrics and, unlike most gangsta-rap artists, pushed the violent content and imagery in its lyrics beyond the realm of realistic urban violence to the point where the violent lyrics became gruesome, ghoulish, unsettling, or slasher film- or splatter film-esque. While exaggerated violence and the supernatural are common in horrorcore, the genre also frequently presents more realistic yet still disturbing portrayals of mental illness and drug abuse.]
Listed here you will find 9 essential albums in the horrorcore subgenre. Do you feel albums were omitted that you feel should be listed here as well? Share your thoughts in the comments!
Brotha Lynch Hung - Season Of Da Siccness (1995)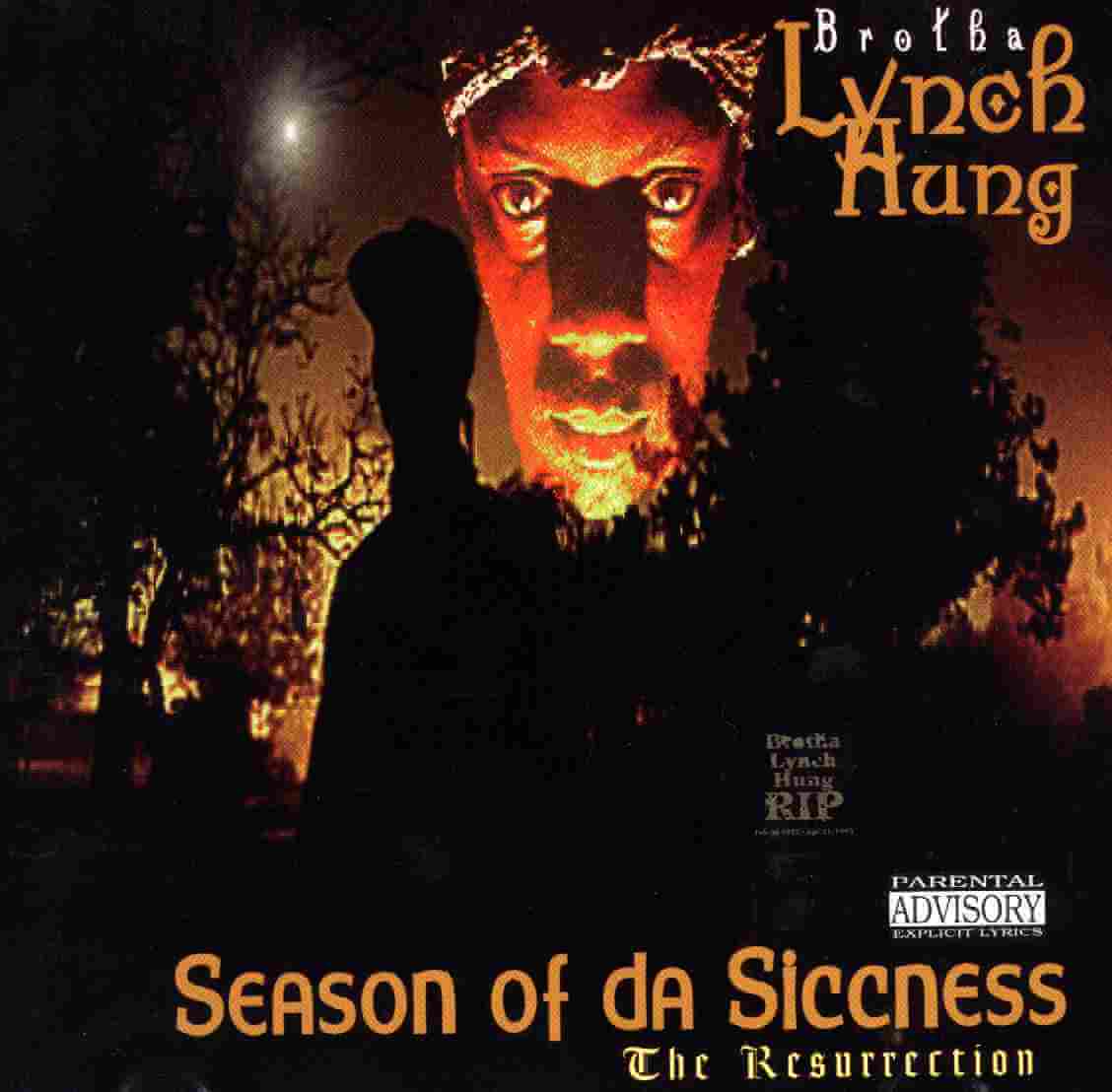 Sacramento's Brotha Lynch Hung is an incredibly underrated emcee, who deserves props as one of the pioneers of the horrorcore subgenre.
Season Of Da Siccness is his (full-length) debut album, and like all albums on this list definitely not for the faint of heart. "Locc To Da Brain,", "Siccmade", "Rest In Piss", "Welcome 2 Your Own Death" are just a few of the standout tracks on this album. Lynch's great flow goes together perfectly with the dark and sinister beats, entirely produced by Lynch himself.
The album is filled with shockingly graphic violent stories and images, but it is intelligent and even sometimes emotional at the same time. Season Of Da Siccness may be hard to digest, but ultimately it has to be considered an all-around classic.
Season Of Da Siccness arguably is Brotha Lynch Hung's best and definitely his most essential album – but most of the rest of his catalogue is dope as hell (pun intended) as well, especially his concept album trilogy (Dinner and a Movie (2010), Coathanga Strangla (2011) and Mannibalector (2013)) is more than worth checking out.
Tech N9ne's - Anghellic (2001)
Anghellic is the third studio album by Kansas City rapper Tech N9ne, a standout in what is an extensive and overall excellent catalog.
"Breathe", "Tormented", "This Ring" are the tracks to check out, but the whole album is filled with sick beats, sick flows, and sick lyrics.
Not run-of-the-mill and not for everybody, this album nevertheless signifies a milestone for the horrorcore subgenre and it establishes Tech N9ne as one of the most typical and intriguing rappers in the game.
Esham - Closed Casket (1994)
Esham is a Detroit underground legend who has dropped a lot of albums since he was just a kid, as a solo artist and as a member of Natas. His trademark has always been totally over the top psychopathic lyrics, some that make the Geto Boys look like boy scouts.
Closed Casket is his fourth album (he debuted in 1989 with Boomin' Words from Hell) and arguably his best. Sonically it's great and Esham is a skilled emcee, whose flow and delivery are tight. Unapologetically sordid, Esham's at times depraved subject matter obviously isn't for everyone, but if you take it the way you would take in a horror movie (it's just fantasy folks), listening to this album can be enjoyable ride nevertheless.
Insane Poetry - Blacc Plague (1996)
Blacc Plague is the second studio album by Insane Poetry, after their debut album Grim Reality, which was released in 1992. Formed in 1988 in Los Angeles, Insane Poetry has to be considered one of the first horrorcore groups.
Like their equally excellent debut, Blacc Plague gives us more of the morbid and macabre Insane Poetry was known for, albeit in relative obscurity.
Flatlinerz - U.S.A. (1994)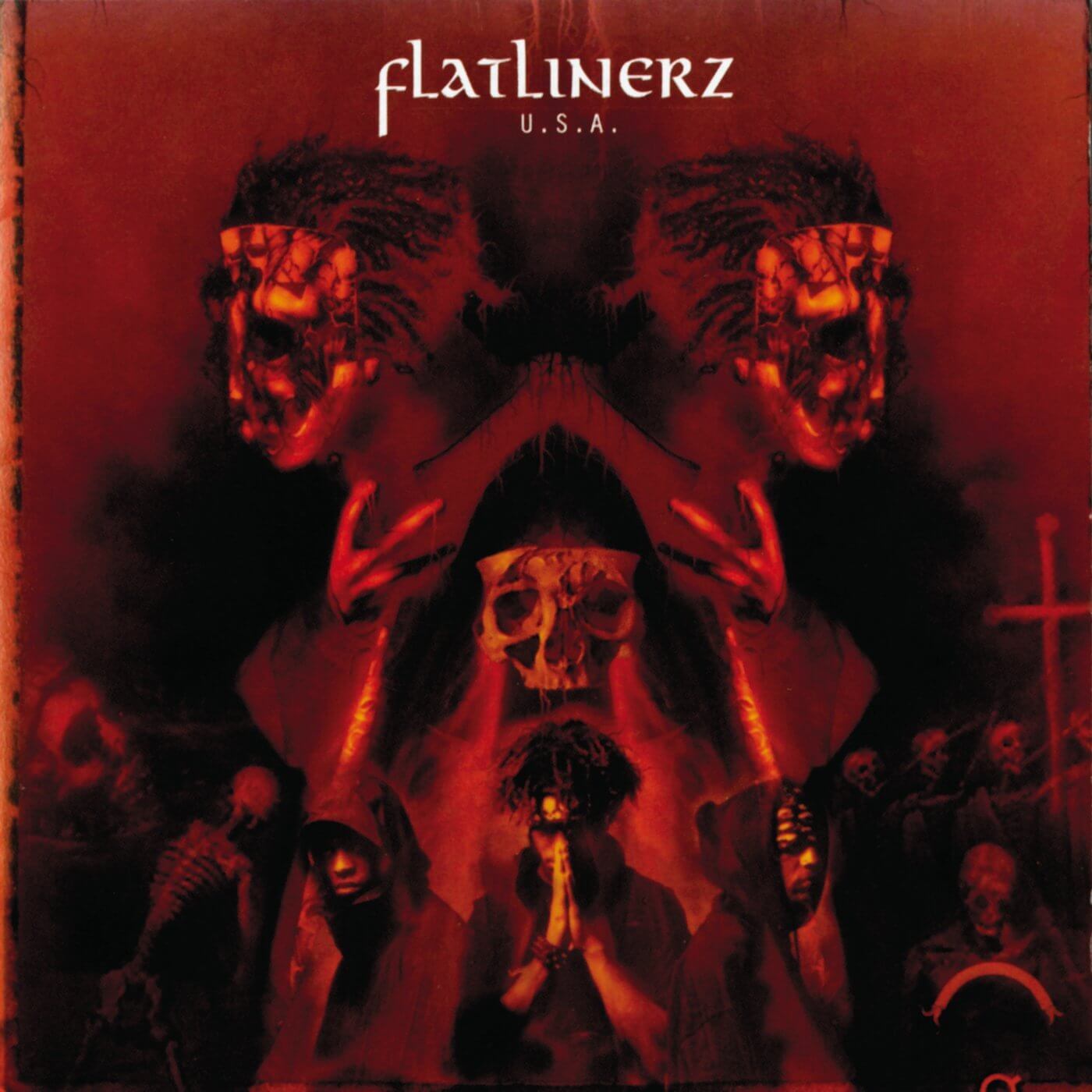 U.S.A. (Under Satan's Authority) is the first and only studio album by NYC crew Flatlinerz. Sometimes criticised for copying Natas' (Detroit legend Esham's crew) style, with U.S.A. Flatlinerz nevertheless dropped a tight album which has become a staple of the horrorcore subgenre.
Ganksta NIP - The South Park Psycho (1992)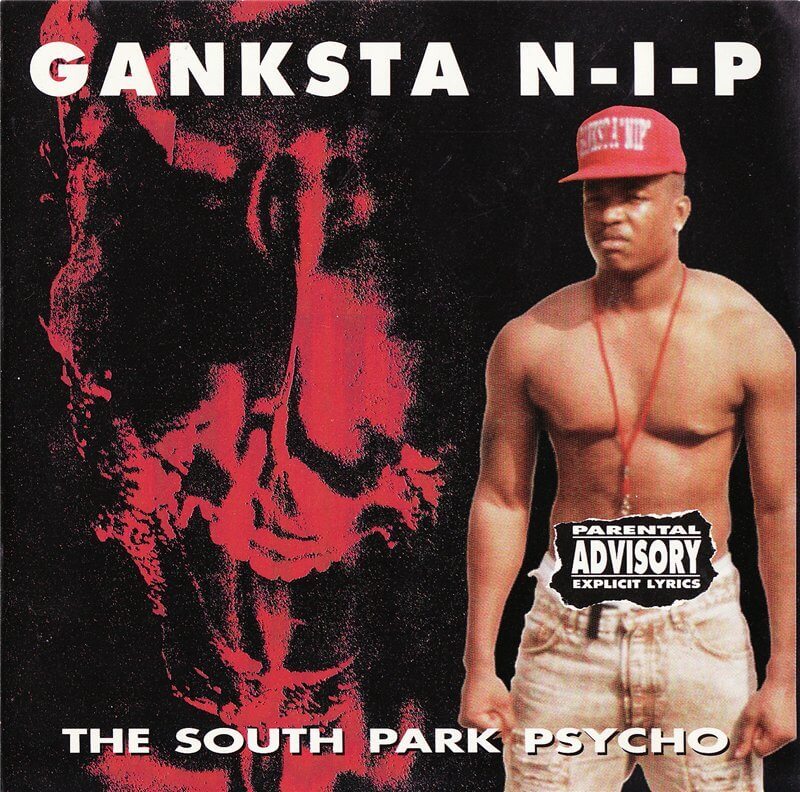 Rap-A-Lot is a label that has never been afraid of releasing controversial albums. This album released on the legendary Houston label contains even more psychotic, deranged and outrageous subject matter than anything labelmates Geto Boys have ever thought up on their darkest days.
Deep bass and lyrics that are like screenplays for horror movies, this is another early horrorcore classic. Dissociate, take what you hear with a grain of salt and enjoy the craziness of the south park psycho.
Guest artists on The South Park Psycho include future routine collaborators, Dope-E, K-Rino, and Seagram. Willie D and Scarface of the Geto Boys appear on the track "Actions Speak Louder Than Words".
Even though Ganksta NIP would go on and release a lot more insanity on wax in a career still going strong, his debut The South Park Psycho will forever be his most notable effort.
Necro - I Need Drugs (2000)
What can be said about Necro? The underrated Brooklyn rapper/producer and younger brother of Ill Bill has dropped some seriously deranged stuff in his career. Referring to his work as "death rap" to describe his particular brand of ultraviolent Hip Hop, his music combines death metal influences with explicit raps about violence, death, the occult, drugs, and sex.
Necro's debut album I Need Drugs sets the tone for a career full of controversy. Not just horrorcore, his lyrics on this album combine violence, sex, humor and all-around craziness – subject matter that nicely goes with his self-produced rough, unpolished beats.
I Need Drugs may not even be Necro's best work, but it is an underground classic nonetheless.
Three 6 Mafia – Mystic Stylez (1995)
Legendary Memphis crew Three 6 Mafia dropped an interesting album with their debut Mystic Stylez. Filled with dark and violent graphic imagery over menacing beats laid down by DJ Paul & Juicy J, this is an early Deep South classic. Three 6 Mafia would go on to drop more dope albums in different line-ups – depending on where your preferences lie this unpolished debut just may be your favorite out of their entire catalog.
Gravediggaz - 6 Feet Deep (1994)
Gravediggaz was a supergroup consisting of Prince Paul (The Undertaker), Frukwan (The Gatekeeper), Poetic (The Grym Reaper) and RZA (The RZArector). Two superproducers working together, that has to result in something special, right?
Taken as the fantasy it is, it is a fun album with a wonderfully dark sense of humor. Excellent production and top notch emceeing – this is a classic, strangely enough with underground as well as mainstream appeal. 6Feet Deep arguably is the best and best-known album of the horrorcore sub-genre and a classic in every sense of the word.