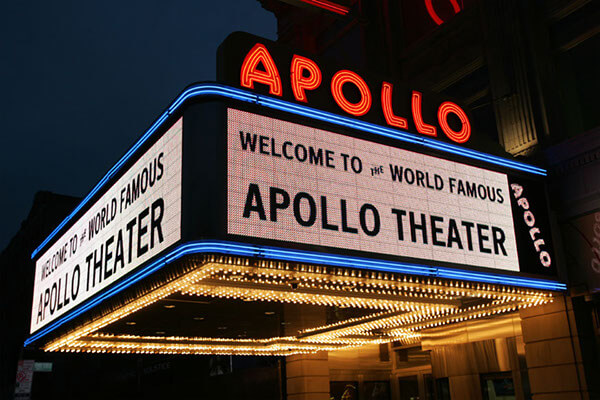 The Apollo Theater at 253 West 125th Street between Adam Clayton Powell Jr. Boulevard and Frederick Douglass Boulevard in the Harlem neighborhood of Manhattan, New York City is a legendary music hall which has always been a special venue for Hip Hop artists. "If you can make it there, you can make it anywhere."
The New York City landmark was the home of Showtime at the Apollo, a nationally syndicated television show which showcased new talent, from 1987 to 2008, encompassing 1093 episodes.
We have selected 15 classic Showtime at the Apollo performances by legendary Hip Hop artists. Enjoy!
LL Cool J "I Need Love" (1987)
Doug E Fresh "The Show / Keep Rising To The Top" (1989)
Special Ed "I Got It Made" (1989)
Kid N Play Medley (1989)
Biz Markie "Just A Friend" (1990)
LL Cool J "Mama Said Knock You Out" (1990)
Big Daddy Kane "Smooth Operator" (1990)
Run DMC "Beats To The Rhyme" (1990)
EPMD "Golddigger" (1991)
Eric B & Rakim "The Ghetto" (1991)
Public Enemy "Buck Whylin" (1991)
A Tribe Called Quest "Can I Kick It" (1991)
LL Cool J, Method Man, Redman, DMX "4,3,2,1" (1995)
Fugees "How Many Mics" (1996)
Nas "If I Ruled The World" (1996)