For an artist, the hardest skill to master is the ability to transcend, be it the era that created them, the work that defined them, or even the fame that elevated them, but those who are successful are rewarded with a title that can only be earned: legend. Derrick "D-Nice" Jones, with a multi-decade music career that has taken him from the Apollo to the Singapore, and seemingly everywhere in-between, can proudly say he's earned it.
To understand why D-Nice can be spotted spinning all over the globe you need to know where he began—the Bronx. At just 16 years old, D-Nice was a founding member of the iconic '80s rap group Boogie Down Productions. By 1990, he had a Billboard number one single off his self-produced debut album, "Call Me D-Nice." But as the landscape of Hip Hop and New York itself began to shift, D-Nice recognized the need to transcend.
A proven talent behind the turntables, D-Nice sought a creative outlet in famed downtown clubs such as Selena and Table 50. The venues where pioneering DJs, like Mark Ronson and Q-Tip, were blending old school tracks and dance classics with the latest rock soon became his home away from home, and it wasn't long before he had his own night. Suddenly, the MC from uptown was the hottest DJ downtown—and around the world. At events from Oscar night galas to parties thrown by Diddy, D-Nice could now be heard in Paris, Singapore, South Africa, Miami…
It was also around this time that D-Nice discovered he not only possessed an ear for a mix, but an eye for capturing images as well. Strapped with a Leica camera from his expanding collection, he began documenting his life. A visit to D-Nice.com can yield a portrait of Halle Berry or Kid Rock as easily as an artful street scene of Brooklyn. Music and photography became two expressions of the ever-expanding BrandNice.
D-Nice moves seamlessly between gigs, whether he's rocking the Apollo Theater's Spring Gala with Stevie Wonder or appearing as a featured photographer on Tyra Bank's "America's Next Top Model." Currently a brand DJ for Hennessy, he also holds a DJ residency at Atlantic City's Borgata Hotel Casino and had the distinct honor of playing President Barack Obama's 2012 Inaugural Ball.
Positive and always creative, the father of two continues to evolve BrandNice into new territory. He looks forward to his upcoming solo photography exhibit and an international DJ tour. "I love music festivals. It amazes me that people will come watch a DJ explore with music. They show up for me to take them on a musical journey and it's something I will never take for granted."
In other words, they look to D-Nice for something transcendent.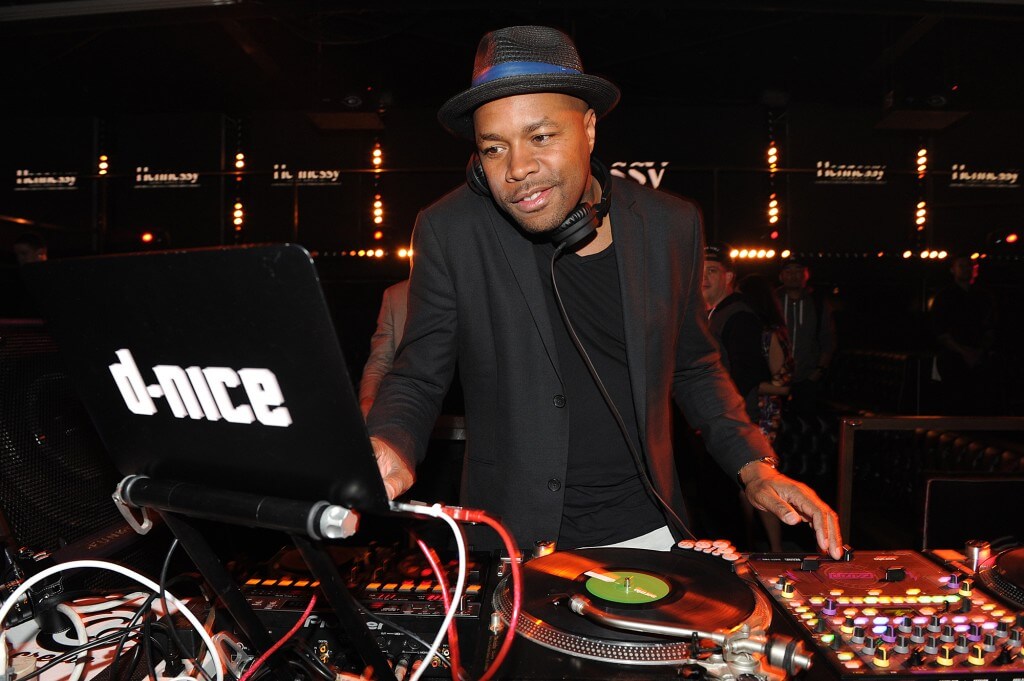 Official site: D-Nice